A tech entrepreneur and millionaire was asked for his advice for anyone starting out in the real world today. You would be surprised at what he said. Apparently, it's all about the T-value. What's the T-value, I hear you ask? Well, the T-value is the depth and breadth of expertise that people build out over their career – breadth being the horizontal axis of the T, and depth being the vertical axis of the T. When young people get to into the real world and first get a job, some find that the job is not what they expected. Maybe they're passionate about it, maybe they're not, and so then they need to learn the complimentary skills so that they can drift back and forth a little bit; complimentary skills being soft skills, negotiating skills, influencing skills, project management skills, leadership skills and so on – this is the horizontal T axis. However, he advised that we all need to hone in on one key skill, one expertise, that we are better at than everyone else – this is the vertical of the T, the depth of skill, and in achieving true success the breadth and depth needs to be in balance. Too much breadth – you're a jack of all trades, master of none. Too much depth – you're a brilliant scientist unable to communicate an idea.
This concept got me thinking about the idea of diversity being the cornerstone of innovation, one of the key messages from the recent WiTWA conference, and how the differences in the T-value profile of people from diverse backgrounds may lead to better outcomes in tech. Although Sonja Bernhart gave some sobering messages about women in tech historically and currently, the future story could be more innovative than we ever imagined. As women and other underrepresented groups continue to increase the depth of knowledge in tech fields (the 'vertical T'), what we will start to see is the variability in the breadth of experience and expertise along the horizontal, and this can only be a good thing. Soft skills are an example of complementary skills, and as Catherine Ball pointed out, these can be the hardest to master; further, as Lucy Cooke and Vanessa Rauland pointed out, females can be characterised by 'innate love and softness of spirit' and by natural conclusion, many women have wonderful soft skills. When these complimentarily skills are diverse rather than homogenous, that's when the magic happens.
Let me give you an example. Since March 2021, I have been working with a start-up called Lab61, a robotics skills learning hub with a mission to influence and inspire the next generation in robotics and tech, with a focus on participation by underrepresented groups (initially, female and indigenous, but rapidly expanding to others including neurodiverse and deaf). Our programs span the full life cycle of education and employment, from our grass roots foundation robotics academy for year 5-6 kids, through to our employment readiness programs including industry placement, and rounding off with our post-employment upskilling programs to maintain skills currency. In our foundation robotics academies held so far, we have observed an overwhelming demand from young boys, but we have had to work harder to find girls, and some have come along reluctantly at first. At our last academy, we have had two young girls do a complete pivot in terms of their future career path – one came in wanting to be a psychologist and the other came in wanting to be a graphic designer. By the end of the 4-day program, they had both decided those professions were "so 5 minutes ago" and had made a conscious choice to focus on improving their maths skills so they too could be a robotics engineer when they were older.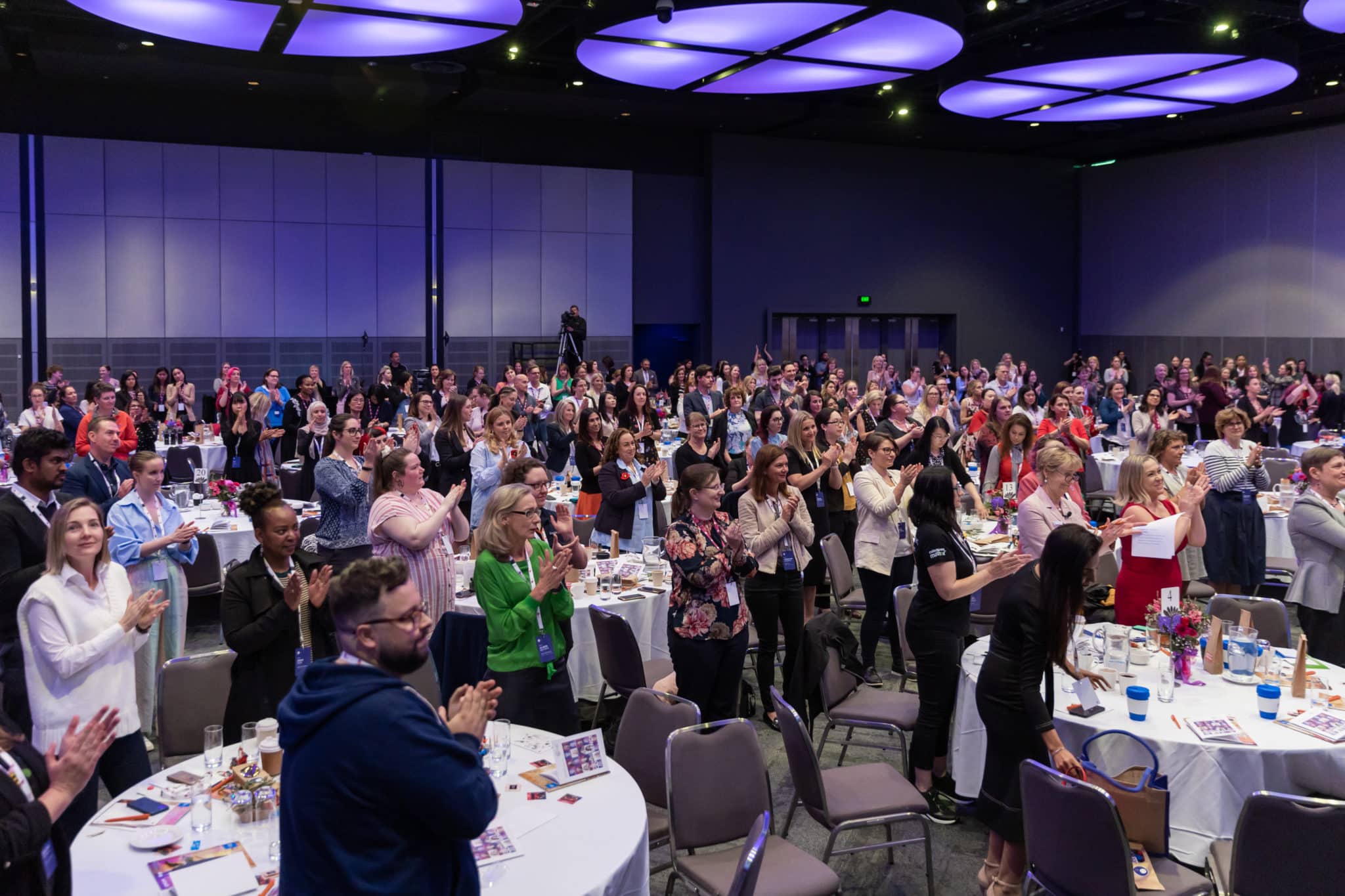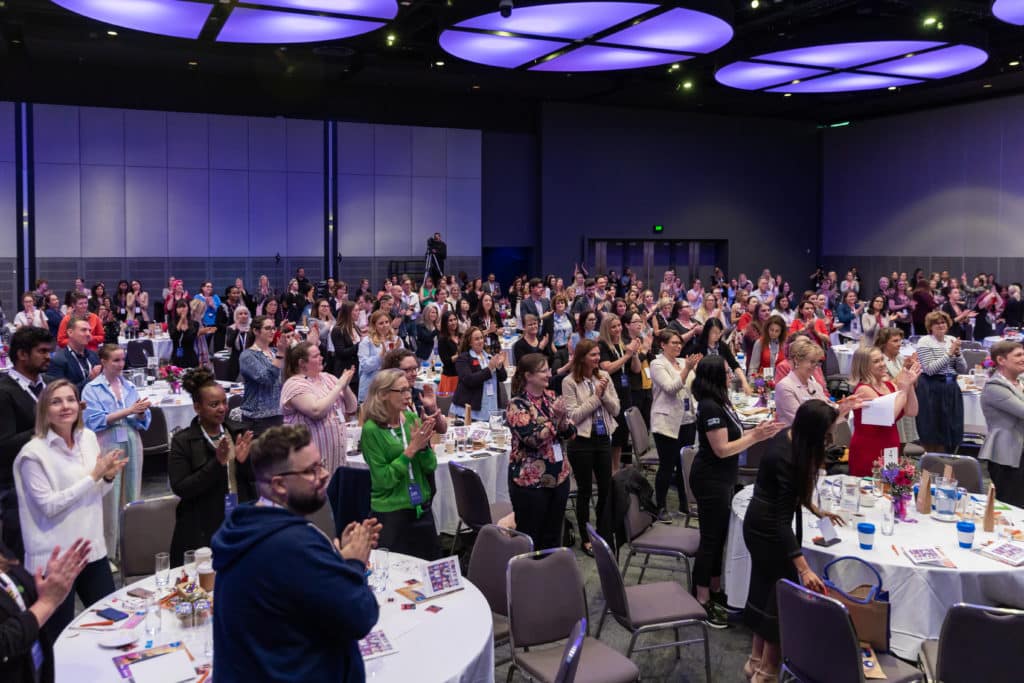 Their light bulb moment was very different to the boys. The boys seemed immediately happy solving problems, and their eyes lit up when they drove the Mars Remote Operated Vehicle and had a turn on the space simulator out at our partner Fugro's remote operations centre. They imagined themselves as space heroes, pushing new frontiers, exploring other planets and finding little green people. The girls, however, had different motivators and some took longer to warm up. For one young girl, the turning point was learning about and seeing Magento-EX, a newly developed confined space entry robot that gets into places humans shouldn't to perform maintenance and inspection tasks on energy industry assets. She realised that robots were about more than just checking for cracks on an oil and gas rig – they were there to keep people safe, to save lives even. In her words, '[robots] are basically superheroes.'
Another young girl was fascinated to learn that large robotic drones were playing a key role in emergency search and rescue operations for missing people at a satellite dead zone out near Mt Augusta in collaboration with the WA police force. Both these girls needed the human connection, the why, the clarity of purpose that went beyond solving the problem. They needed to know WHY we were solving the problem. How does this diversity in thought and intrinsic motivation then translate into connecting of dots in a different way? The week after the foundation robotics academy, one of those young girls had a talk at her school by disability services, and they explained the various modifications around the home that could be made to assist with independent living. Her reflection? "Maybe when I become a robotics engineer, I can design tech solutions for things in the home to help differently abled people live more easily and independently." She immediately made the link between the needs of people living with a disability and a technology solution to help them. Diversity of thought puts the purpose into tech in a different way. It's these complimentary "T-values" that will help lead to amplifying the why, and purpose driven innovation (I'm looking at you, Eva Chye!).
As Gry Stene pointed out in the opening panel session, "We need to inspire young women and girls to see what's possible when we push boundaries, suspend bias and equip ourselves with STEM skills." It is only through achieving this that we will continue to "create people who turn ideas into action and strive to make today better than yesterday" (Eva Chye), but not just any people, a diverse range of people with diverse ideas and with different ways of connecting human problems to tech solutions.
So, who was this famous tech entrepreneur sprouting wisdom about T-value and triggering the opening of my story? I actually can't tell you because I saw it on TikTok. Now! Don't judge me and don't knock it until you've tried it – I am gobsmacked at the number of hot career tips I have picked up from TikTok. I am a fast-paced, bite sized, visual learner (potentially a touch of undiagnosed ADHD, but I digress), and I find that the 2-minute, humorous delivery of TikTok lands better than 5-star online learning platforms like EdX or Coursera. Although, I am not sure I am developing my deep vertical-T using this particular methodology.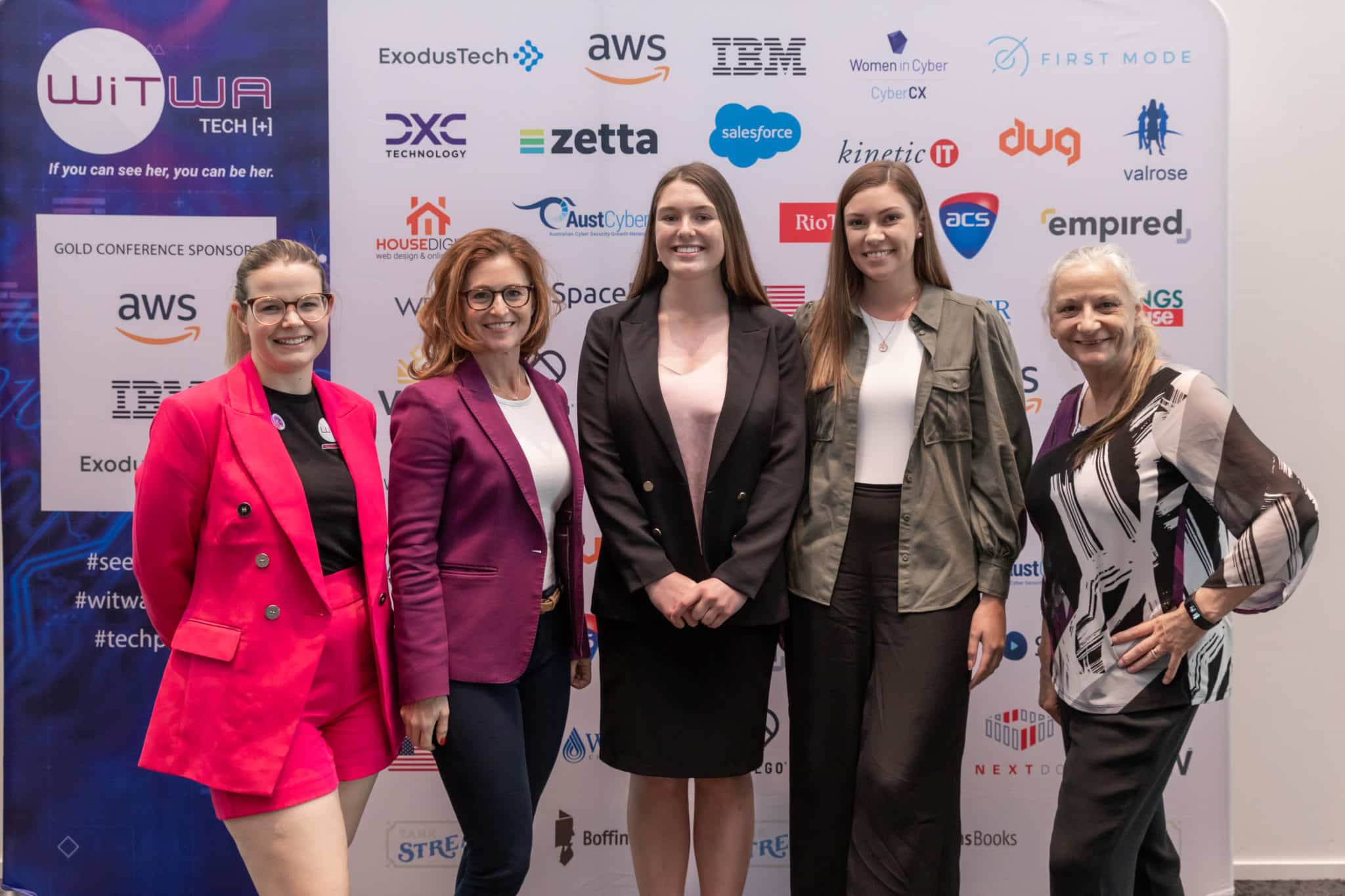 I have only recently been fortunate enough to be immersed in the WiTWA+ experience, and this was my first ever conference. With WiTWA being the leading advocate for diversity, inclusion and equity in WA, I am stunned we have missed each other until now. My 'vertical-T' is Geoscience, and after coming up through the ranks in a large energy company, my horizontal-T became leadership, strategy & business planning. Alongside these core roles though I was always heavily involved in inclusion and diversity initiatives, a vocal advocate for those who had no voice or had not been given a fair shake of the stick.
It was my passion and soul food, and two of my biggest career highlights were:
Influencing policy to better support return to work for breastfeeding parents, including leading the inclusion of 5-star expressing facilities in the new building, and
Actively supporting the establishment of a neurodiversity advocacy group, who have gone from strength to strength and have now become a corporate pillar (focus area).
I'm not sure where this passion for justice and advocating for those who need it the most came from; like Charlene Clarke, I grew up with 3 brothers who made me "bullet proof", and a good deal of my childhood was spent trying to keep up with them. The games were rough, competitive, unforgiving and not for the faint hearted. The phrase they used that enraged me the most though was, "you can't do that because you're a girl." It ignited this phoenix of fury that left me even more determined to prove them wrong. My Dad too, who would take the boys fishing but not me because I was "just a girl". One day, I gave him the equivalent of the Julia Gillard Misogyny speech, ending with me pointing out that being a girl has no relevance to fishing because 'you don't go fishing with your…. [insert male anatomy here]' On the back of that impassioned plea I did get a spot in the next boat, the irony being, within 5 minutes of leaving I started to feel nauseous, and I spent the next 5 hours flat on the deck, seasick as a dog. But I still considered it a win for the girls. I think I've digressed again. I do that sometimes. 
Back to the WiTWA conference. Another stand out impression that has stayed with me was the visible demonstration of leadership through vulnerability that each and every one of our speakers showed. They were collectively, lionesses, and 'if you can see her, you can be her' was the objective of the conference then let's just say, "I saw her." Being first, taking risks, taking initiative, having perseverance all takes such huge courage, and the antithesis of this is fear of failure and fear of criticism. We saw on that stage woman after woman vulnerable, sharing, inspiring, allowing themselves to be judged and criticised, and totally owning the skin that they were in. I loved that Lucy – powerful, accomplished, intelligent, amazing Lucy – felt comfortable enough to share with us that there was a stage in her own journey that she was pregnant and heartbroken (me too btw, small baby and heartbroken, but I felt you).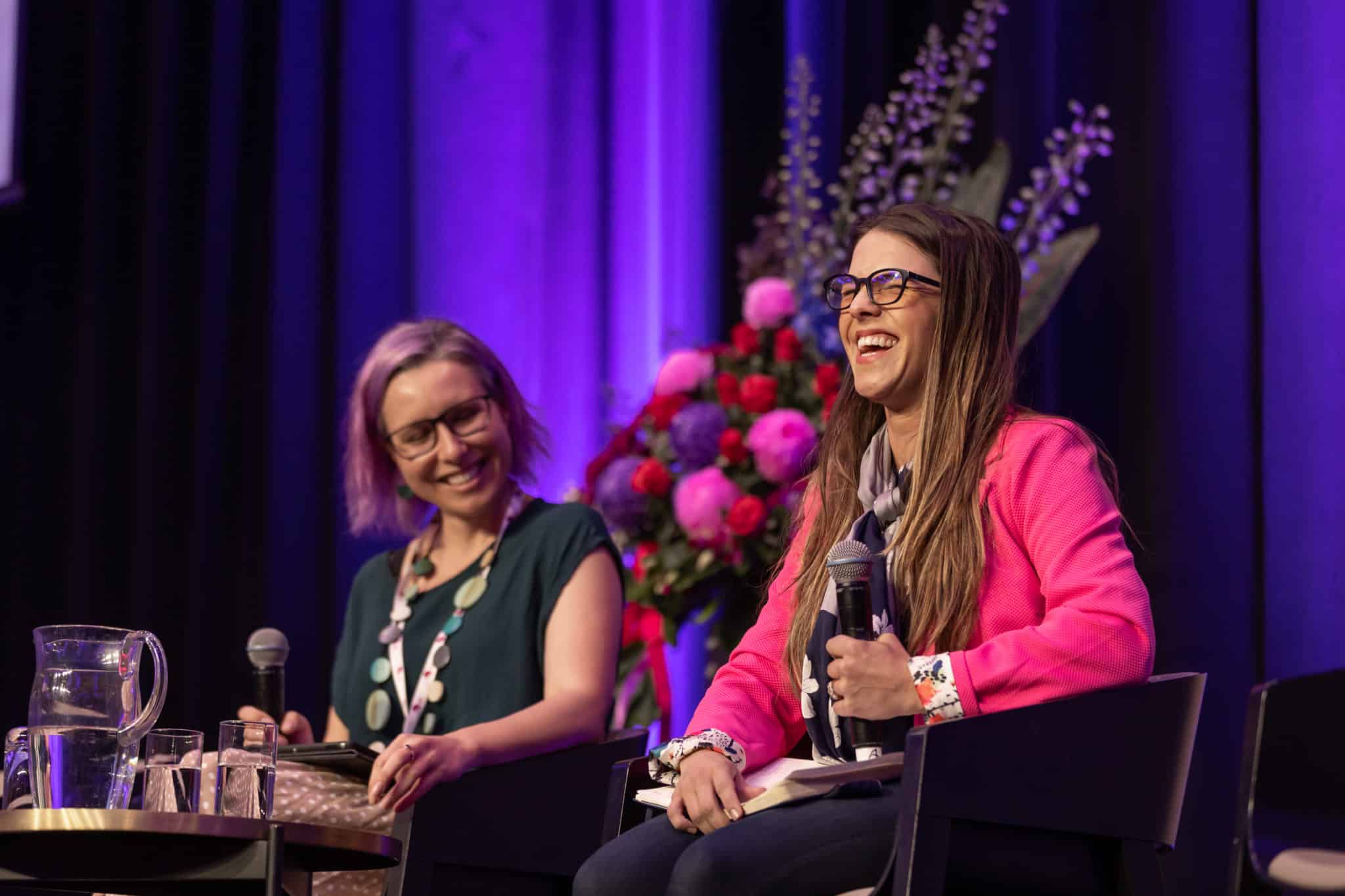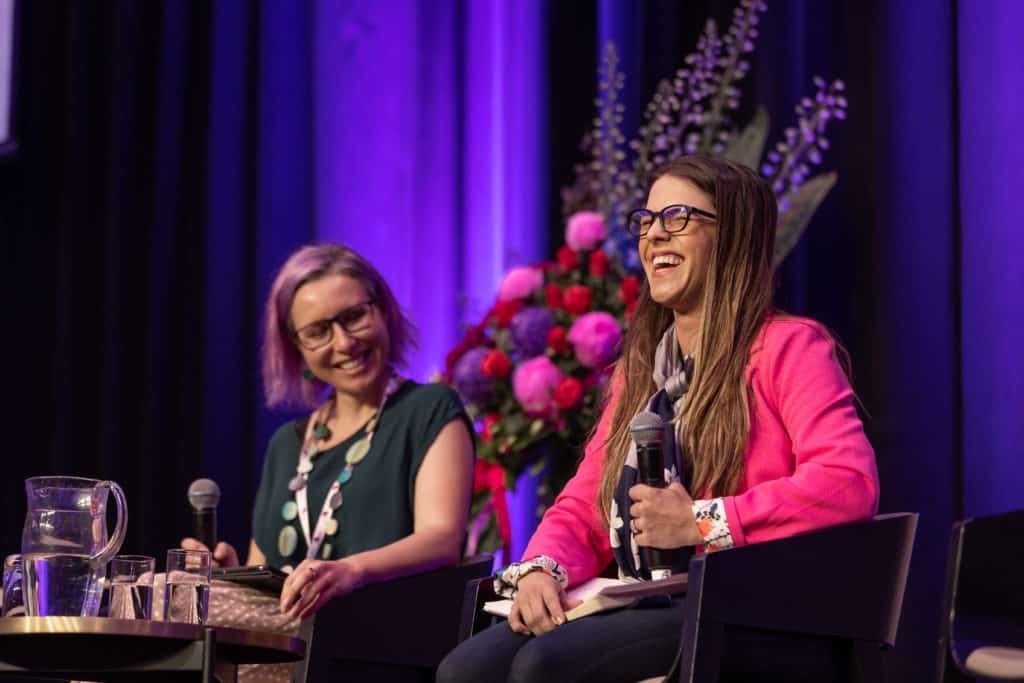 The conference highlight for me though was when Vanessa mentioned her own young baby, gurgling and being generally cute in the back of the room, while she sat there on a panel, winning awards, gaining PhD's, saving the world, making us all laugh, and in that single sweep of the hand towards the back of the room and her wriggly little baby, inadvertently smashing the stereotype that babies can hold you back from a successful, fulfilling and interesting career. DON'T MIND ME, I'M JUST A WOMAN, DOING WOMAN THINGS! Personally, when my own baby was that age it was a good day if I managed to shower by noon (and if that's you, that's okay too! It will pass…), but with Vanessa, I wouldn't have been at all surprised if she rocked/fed/tended to her baby on stage and casually continued talking about tech and climate solutions. I was in awe of the natural integration of parenting, panelling and being an amazingly accomplished human, and what this represented for closing the gender gap for the field. This non-scripted moment of authenticity was for me, was the moment of walking the talk, showing by doing, and the faces of the parents in the room who saw it I am sure were nodding and thinking, 'YES, I can see her, YES, I can be her.'
WiTWA conference 2021, you are hereby awarded the most connected and inspiring conference ever attended, and this is over a career spanning more than 23 years! You have given me new friends, new connections, new ideas and rekindled sense of hope for our collective tech future.
THANK YOU ☺ and see you next year!
Kerry Smith, Lab 61