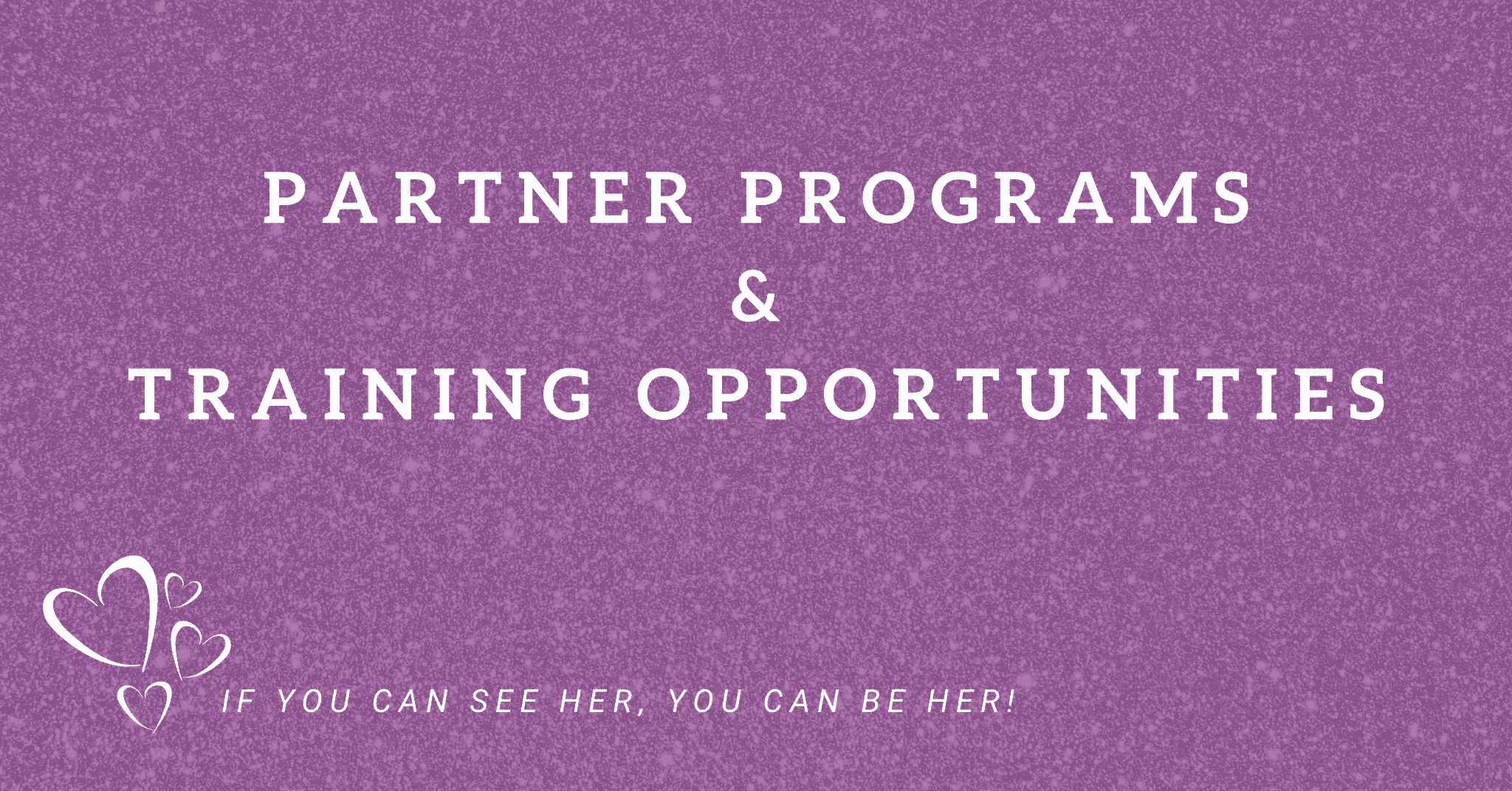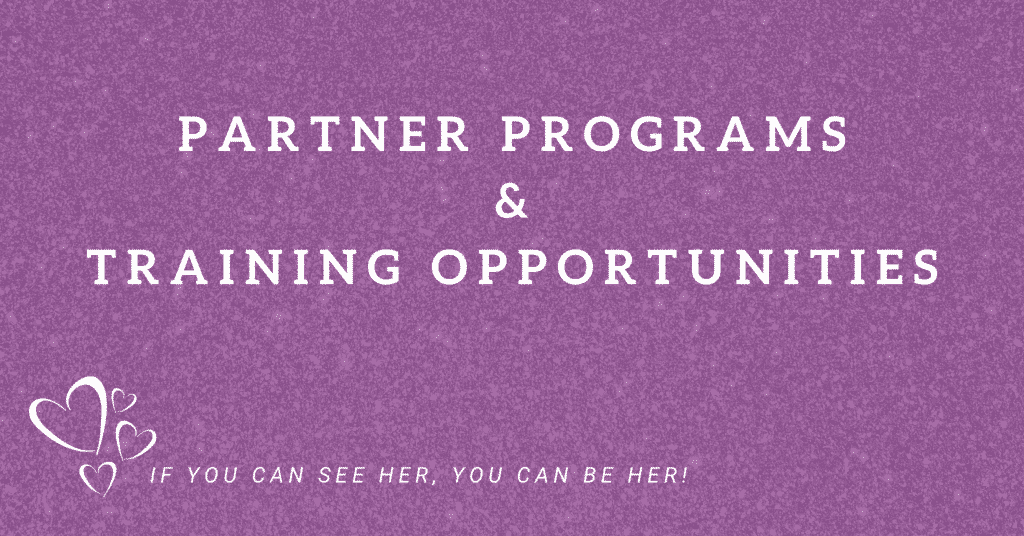 As WA's leading advocate of diversity, equity and inclusion for women in Tech [+] we are often approached by our partners with amazing opportunities for women wanting to upskill, undergo further training, become leaders in their industry and undertake education and training opportunities.
Below we have listed programs and training opportunities by our WiTWA sponsors and partners that you can explore, engage and get involved with. Each opportunity has contacts from the organisation to answer any questions that you may have and links for more information.
IF YOU CAN SEE HER, YOU CAN BE HER!
---


Trail-Blazer – Inclusive Program | Delivered by Reinvention Consulting Pty Ltd
REGISTRATIONS NOW OPEN!
'Trail-Blazer – Inclusive' is an epic leadership program for all change-makers.
The world is changing and so must we. If you are not intending to tackle diversity, equity and inclusion you will not survive the future – it's that simple.
Regardless of gender, today's leaders are modern-day explorers, navigating through unchartered territories and stepping into a future that is largely unknown. We are all facing a wave of diversity megatrends. The talent we employ and the customers we serve are more diverse, requiring leaders to build equitable and inclusive organisations as a competitive priority.
"When you get inclusion right, and good leaders unleash the best from their people, organisations thrive" – Francis Frei, Professor Harvard Business School.
A key diversity issue that has proven to be difficult to solve is the underrepresentation of women and lack of diversity in leadership roles. A critical barrier that has been identified is that many leaders still don't connect or buy-in to DEI initiatives which is significantly influencing the already limited success of all types of diversity efforts.
The Trail-blazer Inclusive Leadership Program is focused on helping build all leaders working together, side by side, to shape the world we want to live in, regardless of gender. It was borne out of the need to help leaders build organisations where people can work and grow together in an inclusive and flexible way to thrive. Shaping businesses as empowering places where everyone can achieve their full potential and lead with purpose.
Our Trail-blazer Inclusive Leadership Program is a unique leadership experience that invites participants on a brave personal journey to evolve beyond the limits of their own thinking to become better leaders and influencers, and to build the skills and courage to create their own future with an inclusive and even-playing field in mind.
We will be focused on creating a forum for all participants to explore their own experiences, biases, and blockers, enhance their understanding and develop the confidence and skills to clear the path and build truly inclusive environments for maximum impact and exponential growth.
This program is exclusively offered to all WiTWA DEI Corporate Members. Log on to the WiTWA DEI portal for full details and to register.
---
EmpowerHER Program by Salesforce
Round One – Registrations are now closed!
Keep your eyes on your inbox for when round two registrations open, later this year.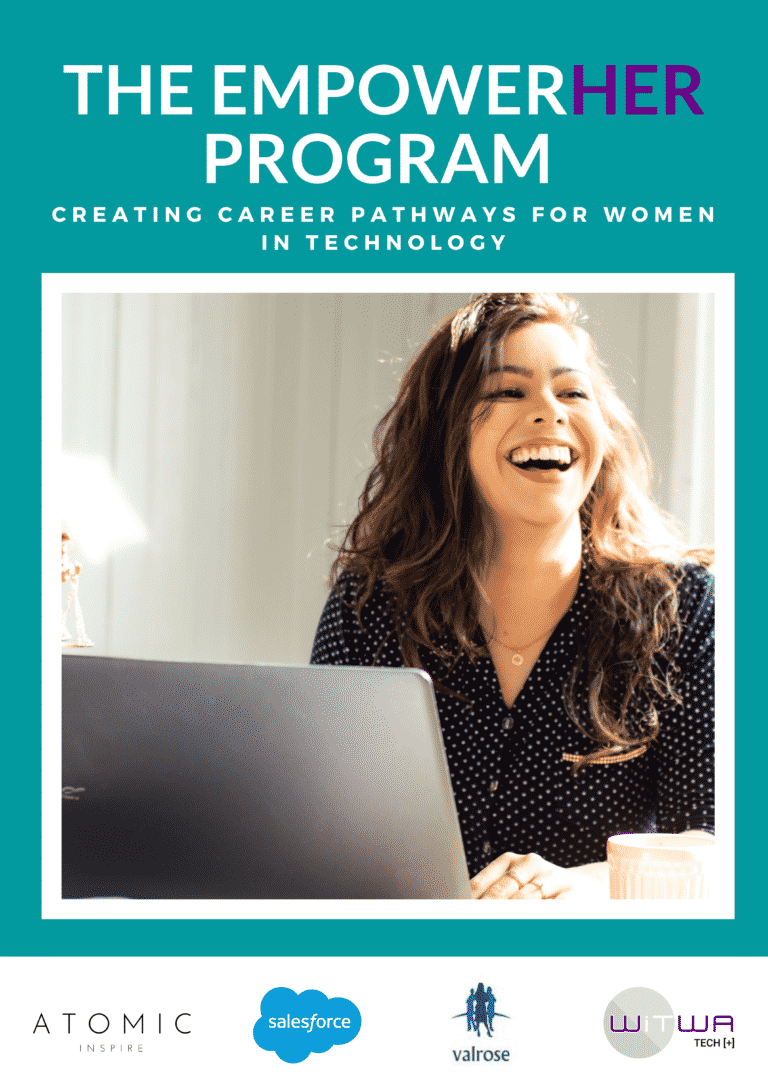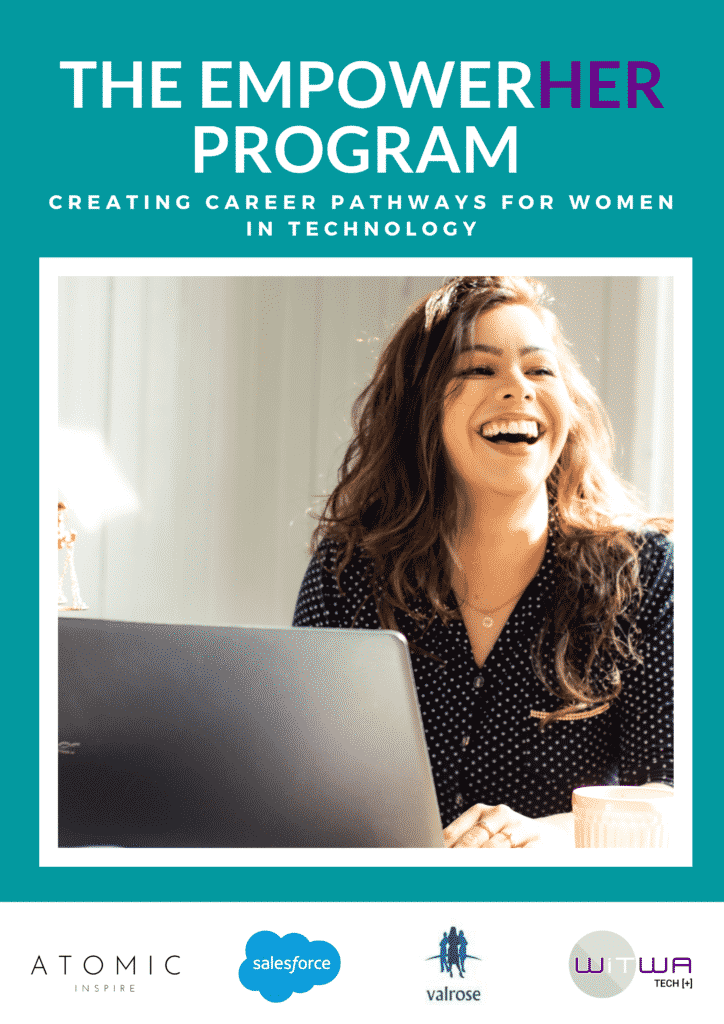 We are extremely excited and proud to announce the launch of the Salesforce and WiTWA EmpowerHER Program 2022. After a great deal of interest at the WiTWA Tech [+] Conference about this program, and the continued demand for Salesforce skills in the economy, the content of this program has been designed especially to equip talented women with the technical tools and leadership skills needed to thrive in the new digital first world.
The program is completely free and consists of two main streams:
Salesforce Administrator Training Bootcamp
Leadership Coaching (3 x Learning Labs)
Participants will feel supported with a community of like-minded professionals and by building social networks across industry. The program will be delivered with a mix of in person professional career coaching and virtual technical training sessions.
We are confident you will find great value in the program and look forward to hearing about your experience, as well as to see the impact the program will have.
For more information about the EmpowerHER Program and to register now so that you don't miss out:
If you have any questions please contact Amy Green, Salesforce Program Manager via [email protected]
---