works tirelessly to ensure that we develop a more diverse STEM and Innovation community.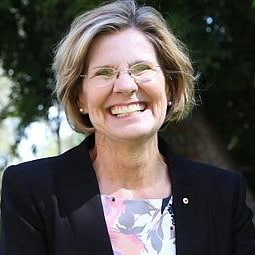 WiTWA Patron & STEM Champion
We are incredibly proud to have Professor Lyn Beazley, AO FTSE, inductee of the Western Australian Science Hall of Fame and former Chief Scientist of WA, as the Patron of Women in Technology WA and Champion of Techtrails. For Professor Lyn Beazley, science is a lifelong passion. After graduating from Oxford and Edinburgh, Lyn has dedicated over 30 years to neuroscience, researching recovery from brain injury and changing clinical practice in the treatment of premature infants.
As Western Australia's Chief Scientist from 2006 to 2013, Lyn advised governments on science and innovation, worked closely with industry and was a science ambassador in Australia and internationally. Lyn has been determined to demonstrate that science is not just a theoretical exercise, but a practical one too. She helped establish a nationwide 'hotline' for school laboratory technicians, worked for healthier waterways by establishing Dolphin Watch, spearheaded a program supplying microscopes to over 450 primary schools and introduced the international science communication competition Famelab to Australia. Lyn was also part of the negotiating team that ensured Australia would co-host the Square Kilometre Array of radio-telescopes, the world's largest science endeavour. Lyn's goal is for every Australian child to learn and love science.
is a collection of inspiring women who guide WiTWA both from a strategic perspective and in our day-to-day initiatives.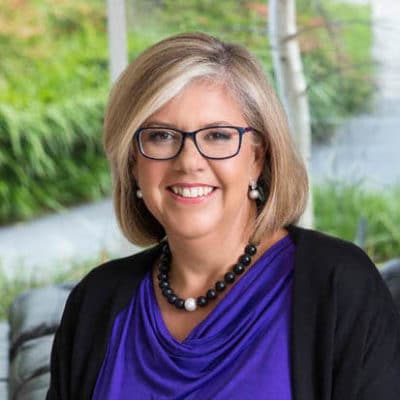 WiTWA Chair & Director, Mystral Enterprise & Build in Common
Pia is an accomplished Executive and Non-Executive Director with broad and strategic experience across a range of industries. She manages a portfolio career, holding a number of advisory positions. With more than 27 years' experience in industry, she is an active protagonist within the Australian innovation ecosystem. Pia has qualifications in law and business management, and offers a wealth of commercial knowledge gained in the private, public and NFP sectors. She shares her expertise as an innovation champion, mentor, facilitator and public speaker on topics relating to entrepreneurship, technological disruption and STEM. As the mother of three daughters, Pia remains an enthusiastic champion for diversity and enabling women.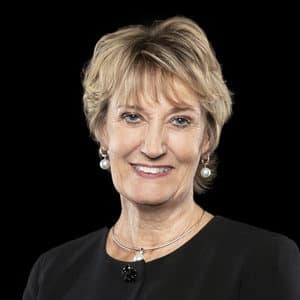 WiTWA Deputy Chair & Managing Director, Colleagues Information Solutions
Kay specialises in transforming the way organisations collect, manage, use and apply data. With over 30 years working and consulting experience in digital data, Kay is passionate about technology and uses her natural enthusiasm for continuous improvement and her technical experience to help organisations gain a competitive advantage through innovation. Kay encourages people to question normality and promotes collaboration to generate new ideas that improve productivity and lead organisations towards high performance.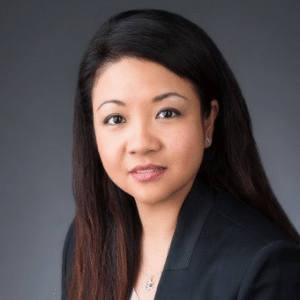 WiTWA Secretary & Entrepreneur – AI & Technology
Jennifer was at the forefront of Industrial Artificial Intelligence research and product development before clients even realised they needed this technology. She forged a path whereby her small start-up in Perth now has distribution through 8 countries internationally and some of the biggest companies in the world as her clients. Demonstrating incredible personal strength, determination and perseverance, Jennifer juggled the requirements of being a new mother, dealing with the rigours of treatment (and its significant side-effects) for advanced stage cancer with progressing the needs of a new start-up. Jennifer's business (VROC) hires a very diverse team and at one stage even had a completely female development team. With skills in this new technology difficult to come by, Jennifer has mentored and trained graduates from local universities, recent migrants to Australia, as well as local students and professionals. Jennifer is an inspirational role-model to all.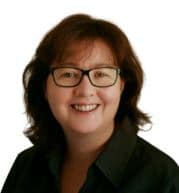 WiTWA Treasurer & Cyber Security + Forensics Graduate
Maree has extensive accounts experience having worked for over 20 years in both the petrochemical industry in NZ and the engineering industry in Western Australia. She volunteered on her local P&C for ten years, during which time she gained experience in retail management and customer service. She has recently graduated from Murdoch University with an IT degree majoring in Cyber Forensics and Information Security. She strongly believes in the value of teaching young people to move beyond simply using technology, to utilising it as a tool to create their future. Maree is a passionate advocate for diversity and inclusion.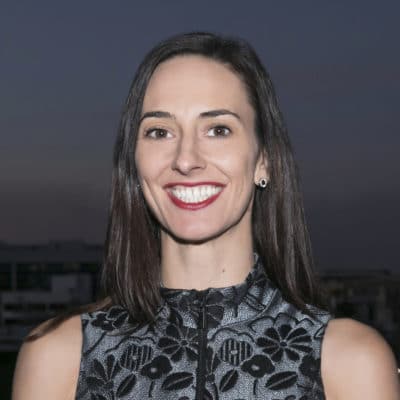 WiTWA Partnerships Lead & Account Manager, Amazon Web Services
Alana is passionate about the empowerment of tech for the community & the economy. As an Account Manager at AWS, Alana is privileged to work with AWS customers in Western and South Australia to help them understand the value of cloud technology from both an economic and business transformation perspective.
She is passionate about technology innovation and its potential to enable positive economic and social impact. Prior to AWS Alana has enjoyed many years working in Account Management roles in Perth including with NEXTDC, Dimension Data, Alphawest/Optus and Westcon Group.
Alana is also passionate about diversity and inclusion.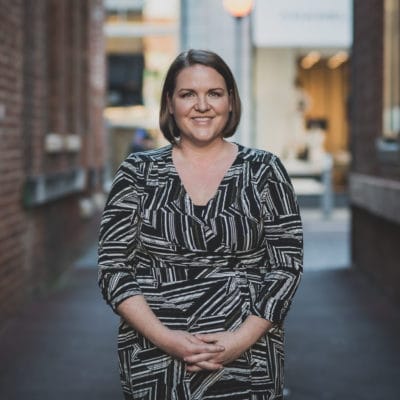 WiTWA Tech [+] 20 Awards Lead & Founder & Managing & Director, Money School & Maker Kids Club. 
Lacey began her career as a chemical engineer in the mining industry after graduating as valedictorian from University of Queensland in 2003, but she has always identified as an entrepreneur (Lacey started her first business at 10 years old). Today, Lacey is the co-founder and director of two successful education start-ups; Money School and Maker Kids Club. She continues to consult in the mining industry in the area of operational improvement.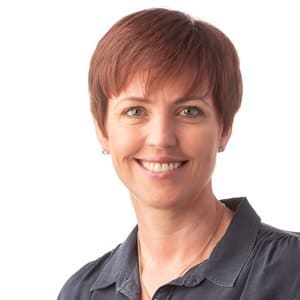 WiTWA Conference Steering Committee Lead & IS&T Business Partner for Pilbara Mines, Rio Tinto
Michelle has a Bachelor of Business degree majoring in Accounting.  Prior to joining Rio Tinto Michelle had a successful career in the accounting and finance sector.  She branched into mining in 2008 when she joined Rio Tinto Iron Ore as the Joint Venture Manager for the Hope Downs project.  During her time at Rio Tinto, Michelle has held a number of management roles, all of which required significant influencing skills to deliver results without having direct control and leadership over resources or teams and she has successfully moved between corporate and operations focused roles.  Michelle has just embarked on her latest challenge as the Pilbara Mines business partner.  This role is an opportunity to continue the work she was doing in the technology integration role she has held for a number of years and help to shape the Iron Ore business and the IS&T business into the future.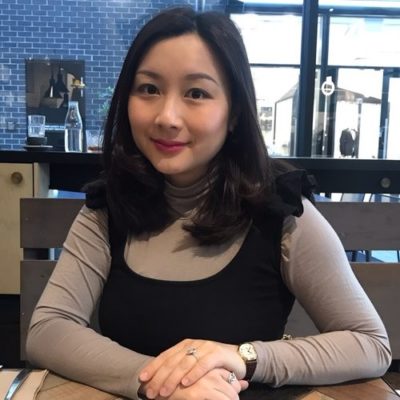 WITWA Secretariat & Private Client Manager – Bankwest
In her 11 years working in the financial sector, Janet has witnessed huge technological advancements that are changing the banking industry. Such transformations include innovative solutions and flexibility in choice. These have helped to better serve customer needs and have revolutionized the way finances are managed. Speaking to Janet, you will find her pursuit of knowledge encompasses the financial, equity, and property markets. Her multicultural exposure certainly helps as she speaks five languages: (English, Cantonese, Mandarin, Indonesian and Bahasa Melayu). Her clients have benefitted from her linguistic and cultural competence as well as intercultural understanding. Janet holds a Bachelor of Commerce (BCom), majoring in Marketing, Management & Asian Business. She also possesses a Diploma of Financial Planning (RG 146 qualified) and a Diploma of Financial Services. In addition, Janet has completed the Emberin My Mentor for Women Program.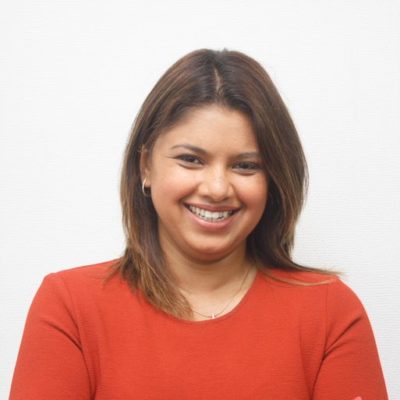 WiTWA Events Lead & Senior Project Manager, Insight.
Tracey has been leading highly skilled technical teams to deliver digital innovation and value to customers for over 15 years.  She is an engaged professional who is passionate about collaborating to deliver technological change that makes a valuable and positive difference.  Coming from a third world country that was rife with inequality and abuses, Tracey has an ardent focus on helping empower and educate women and children.
She currently partners with organisations like Compassion Australia and Reaching Women to help transform the lives of women and children in underprivileged countries.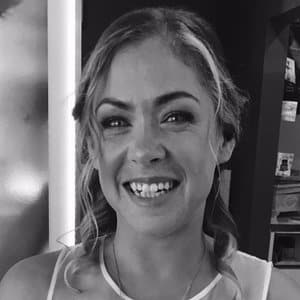 WiTWA Communications Lead & Founder, Valrose.
Tina has 15 years' experience in the technology industry, connecting a range of talent with great organisations across the UK and Australia. She is passionate about improving the Tech [+] landscape through building diverse and inclusive teams for her clients; as well as providing support and advice to candidates through their various career progression stages.
As a regular attendee of WiTWA events since she arrived in Perth in 2016, Tina has always championed the organisation to her network. In January this year Tina officially joined the WiTWA sub-committee to help enhance their social media presence and support their mission to encourage business change to accommodate diversity and provide a network of support for women in technology, science and innovation – Tech [+]. A mission which she truly aligns to.
The Communications Subcommittee
makes our digital presence happen, whether that is LinkedIn, Facebook, Instagram, Newsletter or website.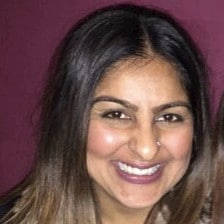 Communications Advisor, RSM Australia
Not afraid to disrupt the status quo, Aparna identifies as a change agent and is constantly seeking ways to enhance or improve business.
Prior to this, Aparna had a career in corrections spanning 18 years providing crisis counselling and rehabilitation programs to prisoners, slowly transitioning into policy development and communications.
Aparna serves on the WiTWA communications sub-committee and relates closely to the plus in tech [+] as she doesn't identify from a STEM background. She champions strong female role models and diversity and inclusion in the workplace.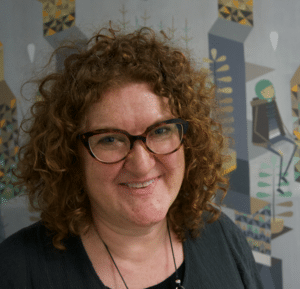 Global Head of Design (Operations), ThoughtWorks
As a Head of Design, Diana looks at design across the enterprise using a service design and evidence-based approach. She is a designer, researcher and strategist who produces digital products using an Agile and Lean approach. She continually experiments with different aspects of the design process to reveal intuitive, feasible designs as well as the transformation for people and organisations. She has worked across many industries and pulls insights across all of them. She has a technical, design and a qualitative research background in Cognitive Anthropology. Diana has worked globally as consultant on digital products in Australia, Asia, UK and Europe. She supports diversity in thought, action and creed.  Diana supports diversity in every aspect of life and culture.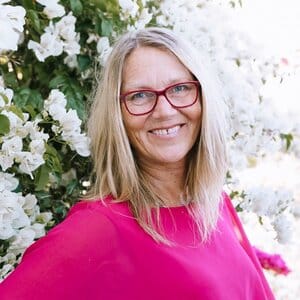 Geek Whisperer – Creating real connection between people & technology | STEAM & Diversity Advocate
Gry is a thought leader in digital transformation and product management. With over 30 years in the tech industry, Gry is the linchpin in communication between business and tech. Uniquely in the 'tech space', Gry is unwaveringly committed to driving social change.
She is a tech communications coach and a mentor to women and young people who share her passion to redefine STEM as STEAM – injecting arts and humanity into conventional Science, Technology Engineering and Maths. In this way Gry is able to create real opportunities for women or those previously overlooked within traditional tech roles.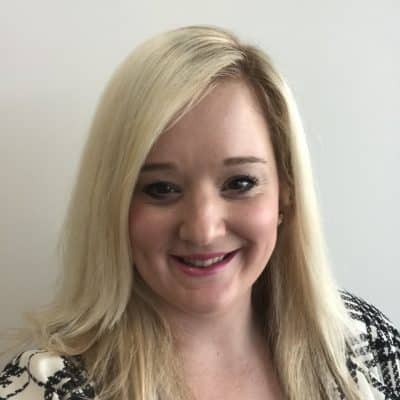 Budding Digital Marketing Professional
Teagen is an events management queen and budding digital marketing professional, honing her skills in digital promotion for events including website development and design, apps and social media. She specialises in email marketing, conversion funnel analytics, website development, search engine optimisation and social media marketing using Facebook, LinkedIn and Instagram.
Teagen's extensive experience in engagement at events allows her to build support for digital tactics, leading to increased event activation and improved ROI. Teagen enjoys continuously innovating in event spaces using new technologies to build engagement with clients, allowing traditional marketing tactics to support activation and increase lead captures. She uses organic content and advertising to target audiences, event registrations, raises event capacity and online conversations through showcased live streaming.
Recently, Teagen received a scholarship as part of the She Codes Flash 2019 program, which was an intensive program learning web design with HTML/CSS, web development with Python and Flask, data processing and visualisation with Python, and hardware programming with MicroPython.
are the welcoming faces at all events who work hard to make sure the events happen and we all feel welcome and valued.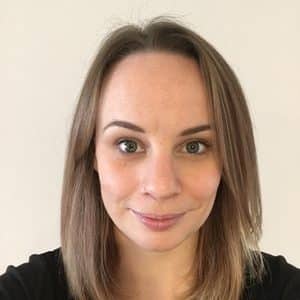 Program Manager, Optus Curtin Innovation Alliance
Imogen's career has spanned many varying roles in the ICT industry as well as spending a number of years to managing a not-for-profit.  She has enjoyed applying her skill set to both sectors and still has a strong commitment to social responsibility both in and out of work. She is driven to continue to seek opportunities to assist the next generation, specifically in the areas of STEM and championing diversity.  Most recently she has taken on the role of Program Manager for a partnership between industry and the tertiary education sector in Artificial Intelligence research and is excited to see what it can showcase, teach and develop for the future.  She is well known for her ability to help translate between different industries and sectors and this passion has seen Imogen take up a role on the WiTWA events committee.  She is looking forward to growing the mini-mentoring program initiative in the coming months.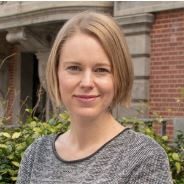 National Marketing Manager (Sponsorship & Events), CyberCX
Natasha is an experienced marketing professional with a wealth of Perth tech industry experience. She is passionate about cyber security and its role in providing businesses with continued success and operational stability – making it easier for users to do the right thing and/or harder for them to do the wrong thing. A welcoming environment, new learning opportunities and meeting like-minded professionals is what Natasha loves about WiTWA.  She strongly supports WiTWA's role in encouraging young people  to consider technology as a stimulating and viable profession. She is especially keen to smash gender stereotypes amongst lower primary school kids, showing girls and boys that, no matter their gender, they can enjoy and succeed at tech too. Natasha believes events are a powerful way to communicate, educate, inspire and entertain. This is especially true this year with the WiTWA theme of "If you can see her, you can be her".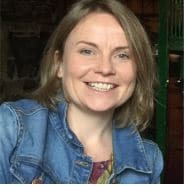 As an analyst and technology adviser, Niamh is a problem solver at heart, passionate about using Digital to transform what we do and how we work, guiding and supporting the transformation journey.
Niamh works with clients to understand the digital landscape and apply it to their business strategy.
Specialties: Digital Business Transformation, Strategy & Design and Agile Delivery.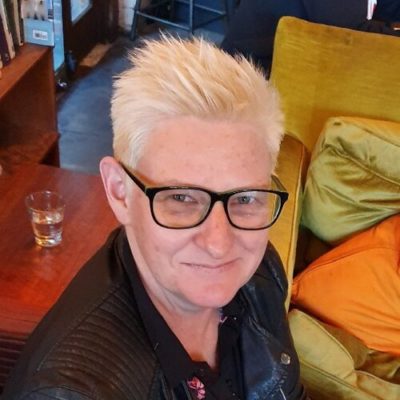 Digital Strategist and Project Manager & Digital Inclusion PhD Candidate.
Sam currently works at the Office of Digital Government, in the Department of Premier and Cabinet.  Sam has over 17 years experience working in the tech industry across government, industry and higher education sectors. Spanning both product delivery and digital engagement strategies, she is an experienced leader in digital project management, ICT service delivery, strategy, and policy development.
A passionate advocate for developing tech for good, as a PhD Candidate in the School of Social Science at UWA, her work investigates the social, political and cultural forces driving inequitable access and the impact of the digital divide on regional and remote communities in Western Australia.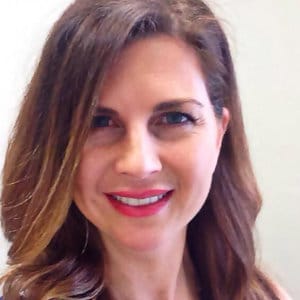 State Delivery Manager (WA & SA)
An agile, responsive, HR generalist with 10 years' experience influencing senior stakeholders to acquire, retain and develop the best talent with a focus on design thinking, values alignment and a belief in the benefits of diversity. Sasha is passionate about adding value and enhancing an organisations' capability through our most critical asset; our people. She is particularly passionate about uncovering and developing talent, connecting great people to great opportunities, and generating creative solutions.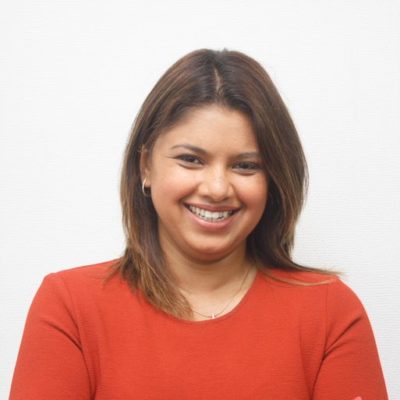 WiTWA Events Lead & Senior Project Manager, Insight.
The Techtrails Subcommittee
make sure that our Techtrails STEM school incursions run smoothly and provide value to participants and the community.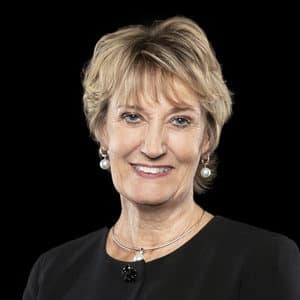 WiTWA Deputy Chair & Managing Director, Colleagues Information Solutions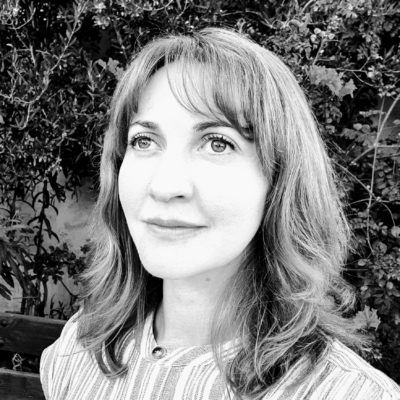 Community Manager – Techtrails, STEM engagement and partnerships
Emmaline is an experienced engagement and partnerships specialist within Western Australia's science and technology sector. Possessing a multi-disciplinary background, Emmaline has worked across a range of institutions including the Western Australian Museum, Curtin University, and Scitech Discovery Centre. Her roles have often focused on the management of programs that empower youth audiences to engage with STEM, such as the implementation of National Science Week in WA, and now as the Community Manager for Techtrails.
She is driven to create deep, human-centered relationships that inspire productive collaboration. She is passionate about helping organisations and stakeholders develop meaningful connections that strengthen community and enable greater participation in STEM.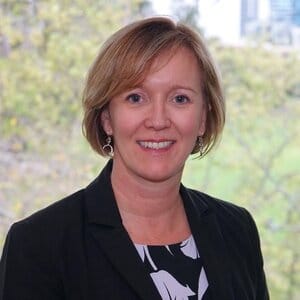 Public Relations Coordinator at Department of Education WA | WiTWA Ambassador
Leisa is passionate about students engaging in STEM skills and education. In her Department of Education WA role, and as an advocate for the early immersion of girls into STEM, she initiated programs such as the STEM Girls Day Camp and STEM Champions Workshops for primary school students. These programs encourage the development of higher-order, critical and creative thinking skills, as well as build confidence in STEM subjects.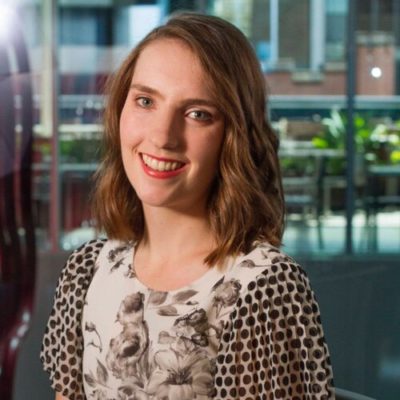 As a creative, Lucy creates dynamism in teams to enable reciprocal opportunities for others to co-design and build the innovation journey. Her focus is on facilitating safe spaces to enable teams to offer unprecedented ingenuity. She currently works at BHP as an Innovation Analyst in a team that builds technology for site. Her role is to chase the value. What does that mean? It means that no two days look the same, and she is there to work across the team and provide support where needed. This might look like coordinating media tours, or working on team culture or filming general managers of different mine sites.
She holds a Bachelor of Science and Master of Science Communication from the University of Western Australia. Her background in science and communications means Lucy provides a unique perspective to the teams. What is Science Communication? It is the study of creating feedback loops between people to help create change and make others excited about science. Think of it as a specialised form of communicating science. As an avid foodie, Lucy is always prepared and ready for the food Olympics… whenever they are called.
Conference Steering Committee
work tirelessly throughout the year to ensure that our conference happens, steering  us towards an inspiring and eventful day.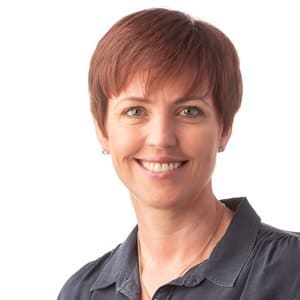 WiTWA Conference Steering Committee Lead & IS&T Business Partner for Pilbara Mines, Rio Tinto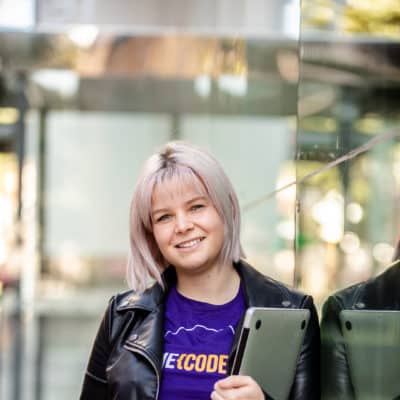 Program Coordinator at Spacecubed, Founder of SheCodes, Activator for SHEeo
Kate is a passionate advocate for women in STEM and innovation. She is the founder of Perth Web Girls, an organisation that seeks to create technology and entrepreneurial career pathways for women by helping them develop coding skills. Kate has worked to send Perth Web Girls into regional WA, allowing women in what is one of the world's remotest regions access to up-skilling workshops, facilitated by mentors from the industry. Kate has also partnered with Bankwest to create, find funding for, and facilitate a coding workshop for female staff members. With numbers of women in technical roles and as start-up founders at only around 25%, the importance of encouraging women to participate in up-skilling for these industries – and in the process making their career portfolio more future-proof – cannot be over-estimated. Kate is directly addressing this issue by making widespread change at a grassroots level in Western Australia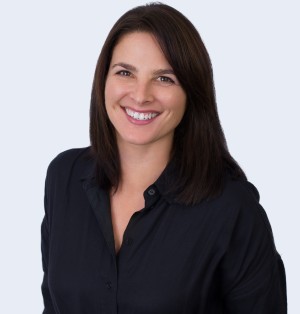 Head of Marketing and Business Development at Wrays | Intellectual Property
Rebecca is passionate about supporting entrepreneurs and innovators, and has taken the lead in facilitating the growth and development of various sectors through initiatives that aim to connect, inspire and educate.   With over 15 years of experience in marketing, Rebecca brings both a creative and strategic approach to her work, and looks forward to furthering her ambitions through working with WiTWA. Rebecca is excited by the prospect of seeing more women in tech, science and innovation, and working alongside the amazing women at the organisation to support sector growth and career progression for women in WA.