If you can see her, you can be her, so… let's see 'her'!
The WiTWA Tech [+] 20 Awards began in 2018 as the WiTWA '20 in 20', celebrating our 20th anniversary. Don't forget to check out all of our incredible past nominees and winners on our Inspiring Role Models page, which is WiTWA's answer to 'we couldn't find a woman for the interview/job/panel/board…'.
We're back again for 2020, and we're delighted to introduce a new Award category: the Outstanding Diversity Ally Award proudly sponsored by Valrose.
In addition to our new award category, we are honoured to have the following organisations on board as Trophy sponsors:
To help us make the Award Night super special, we are stoked to have Appbot , CyberCX, Inspired IT, JourneyOne, and Metisphere on board. Thank you for your continued support!
---
We have a couple of ways that you can help us celebrate the Tech [+] Award Nominees and Winners.
WiTWA [+] Virtual Conference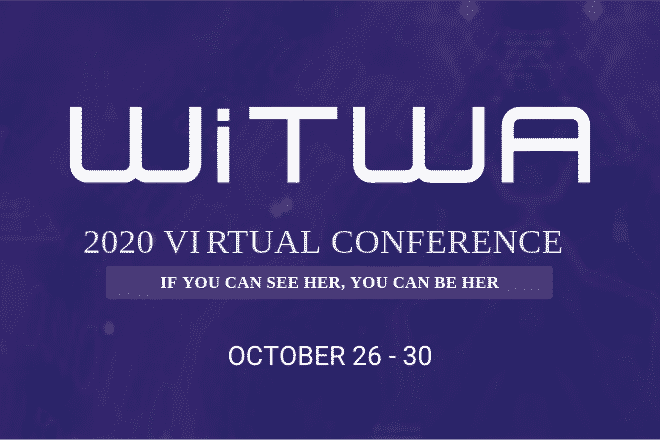 Have you heard about the virtual, online conference we are hosting this year? We are featuring live sessions online every day at 6-8pm from 26 – 30 October, wrapping up with our Award Ceremony streaming live on Friday 30 October.
Check out our keynote speakers and panelists, and get your tickets now.
Tech [+] Awards Live Gala Night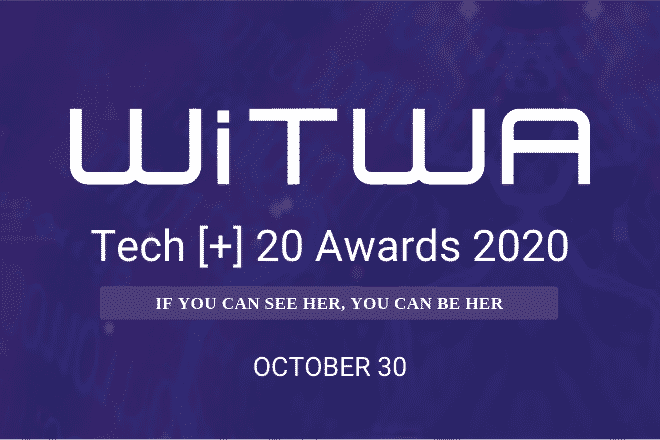 And for those of you who are able to come to Perth… Get your best cocktail attire ready for a night of free-flowing drinks, canapes, and entertainment at the beautiful Optus Stadium. We will be celebrating our amazing nominees and winners of the Tech [+] 20 and Outstanding Diversity Ally Awards.
And (as if that's not enough) Dame Stephanie Shirley will be joining us virtually to share her inspiring story, one that has paved the way for so many of us!