WITWA Tech [+] Conference 2021 Speakers
This year we are bringing to you an exceptionally talented team of inspiring, motivating, and enthusiastic speakers who will take you on a journey and leave you in awe and wanting more. Our conference themes for 2021 are all around 'Shaping our Tech Future'.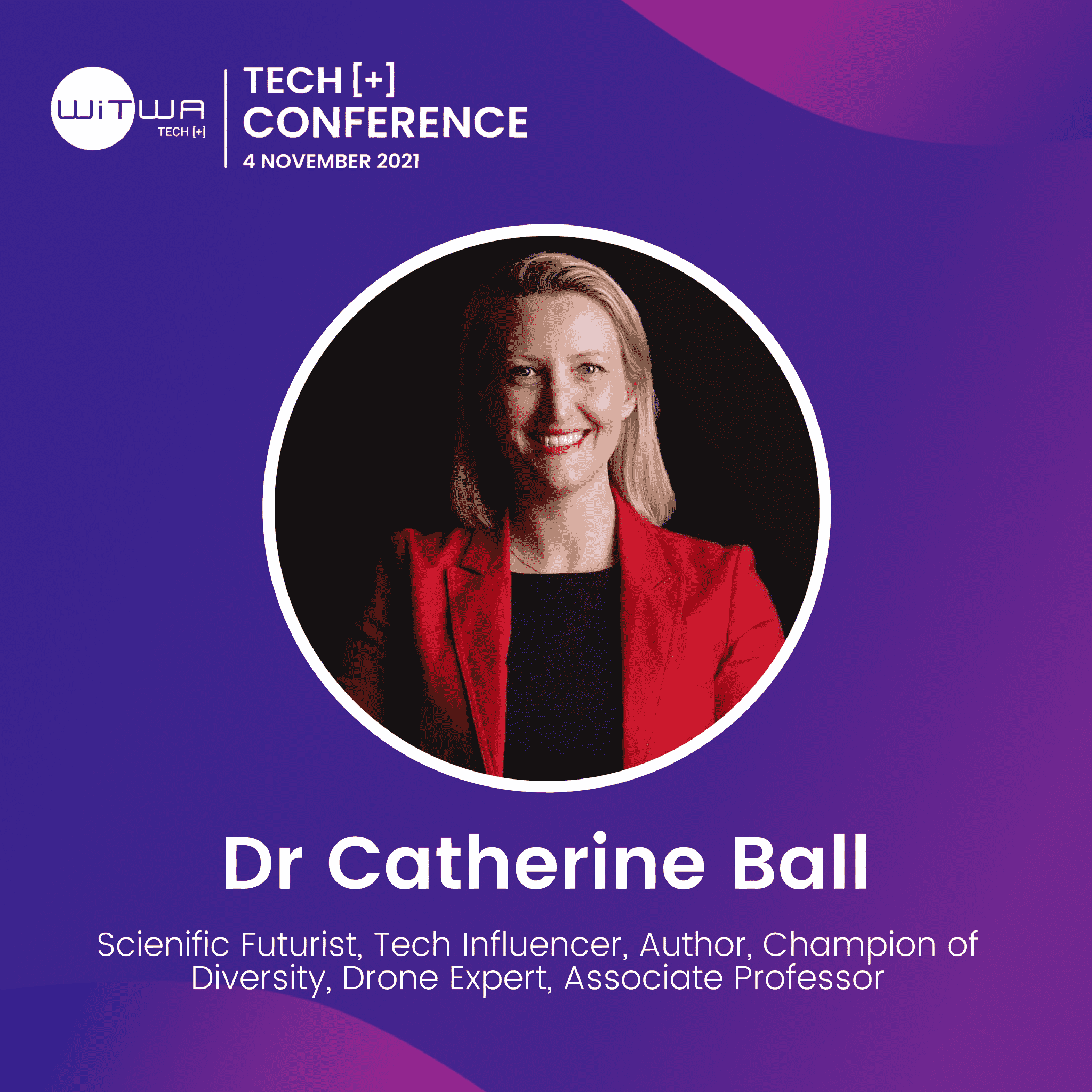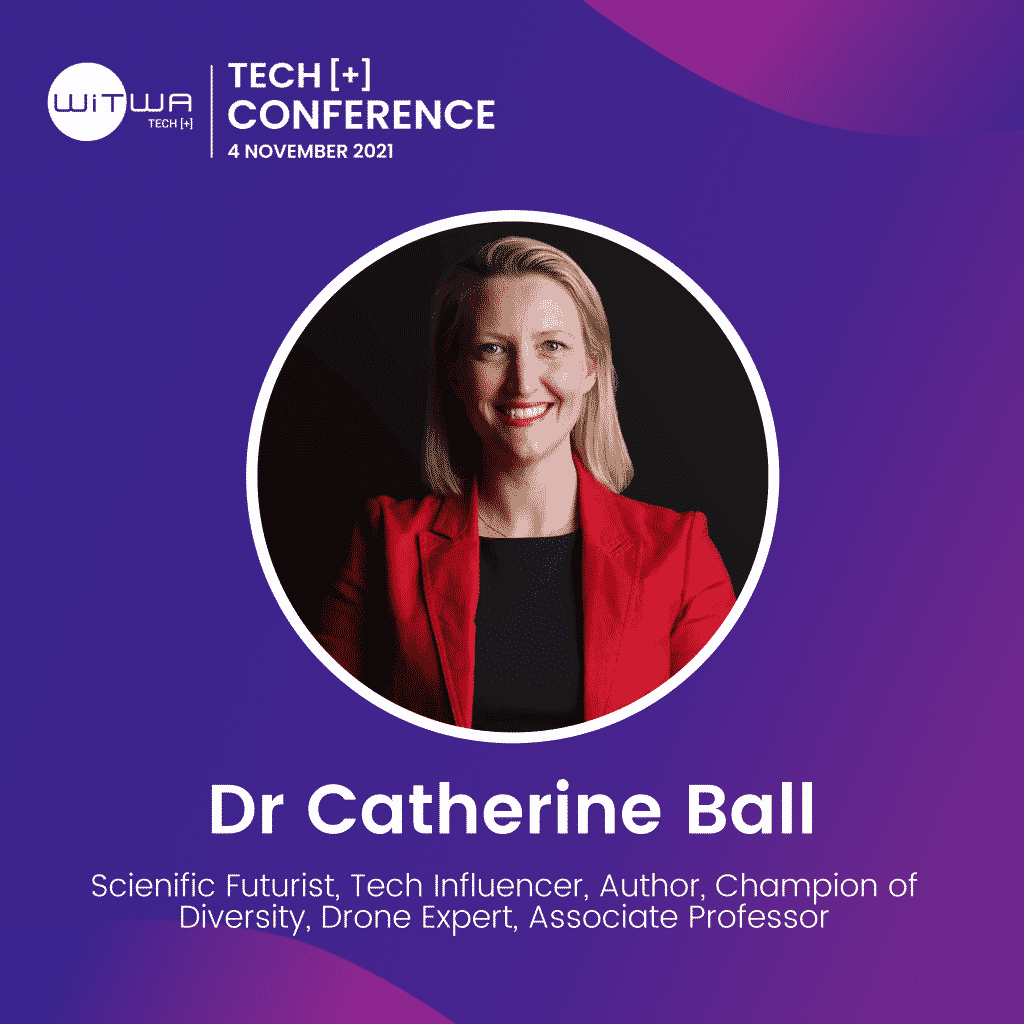 Associate Professor at The Australian National University & Co-Creator of World of Drones and Robotics Congress
Associate Professor, Dr Catherine Ball is a scientific futurist, speaker, advisor, author, founder, executive producer, executive director, and company director working across global projects where emerging technologies meet humanitarian, education and environmental needs. Catherine also likes to create businesses and champion movements, collaborate with peers, and advise game-changers.
A sought-after voice across the start-up, futurist and tech world, Catherine works globally across a wide range of projects from creating documentaries and world leading conferences and events, to advising on the use of novel approaches (e.g. drones) across environmental and humanitarian projects. Catherine is a proponent of community engagement with STEM, and likes to demystify emerging tech.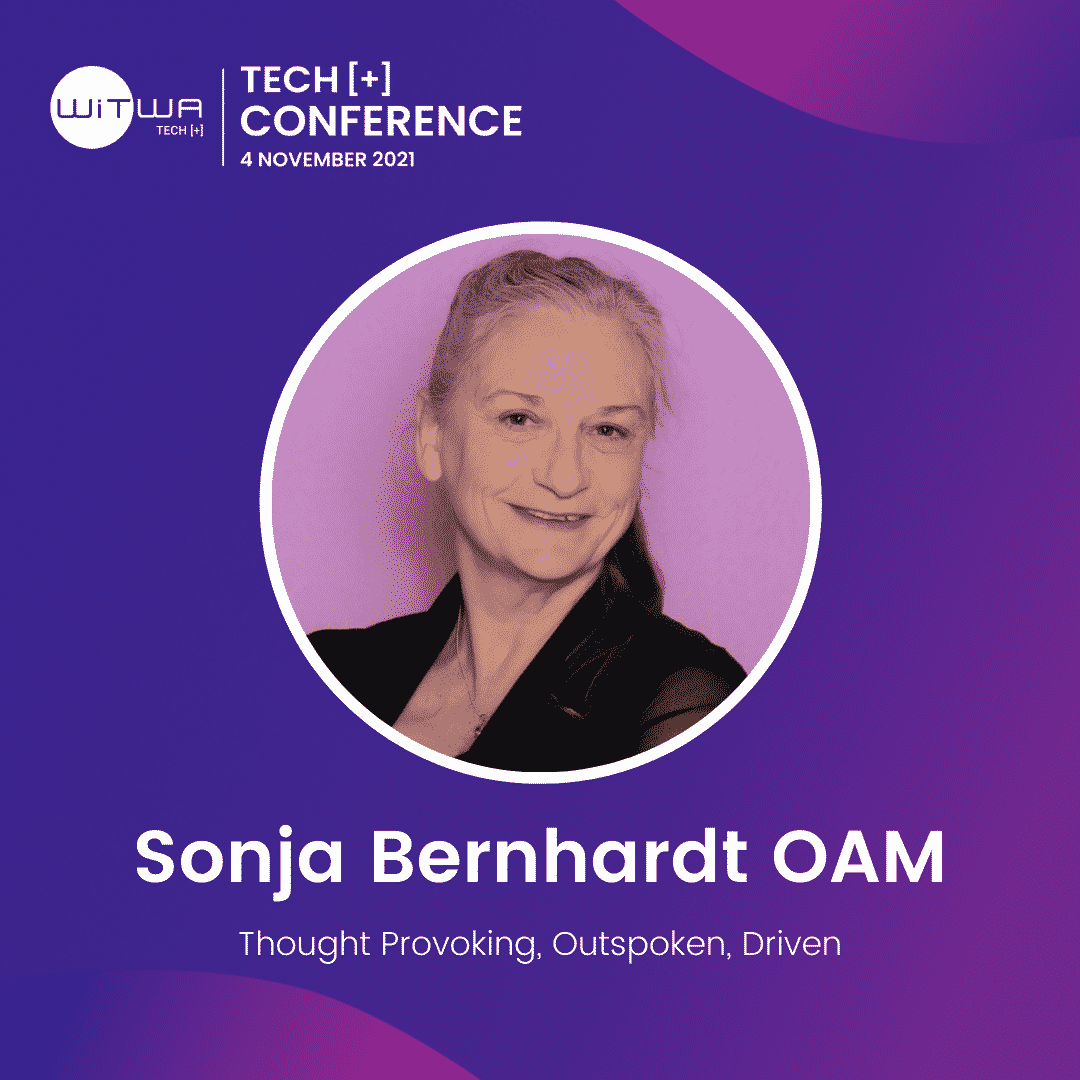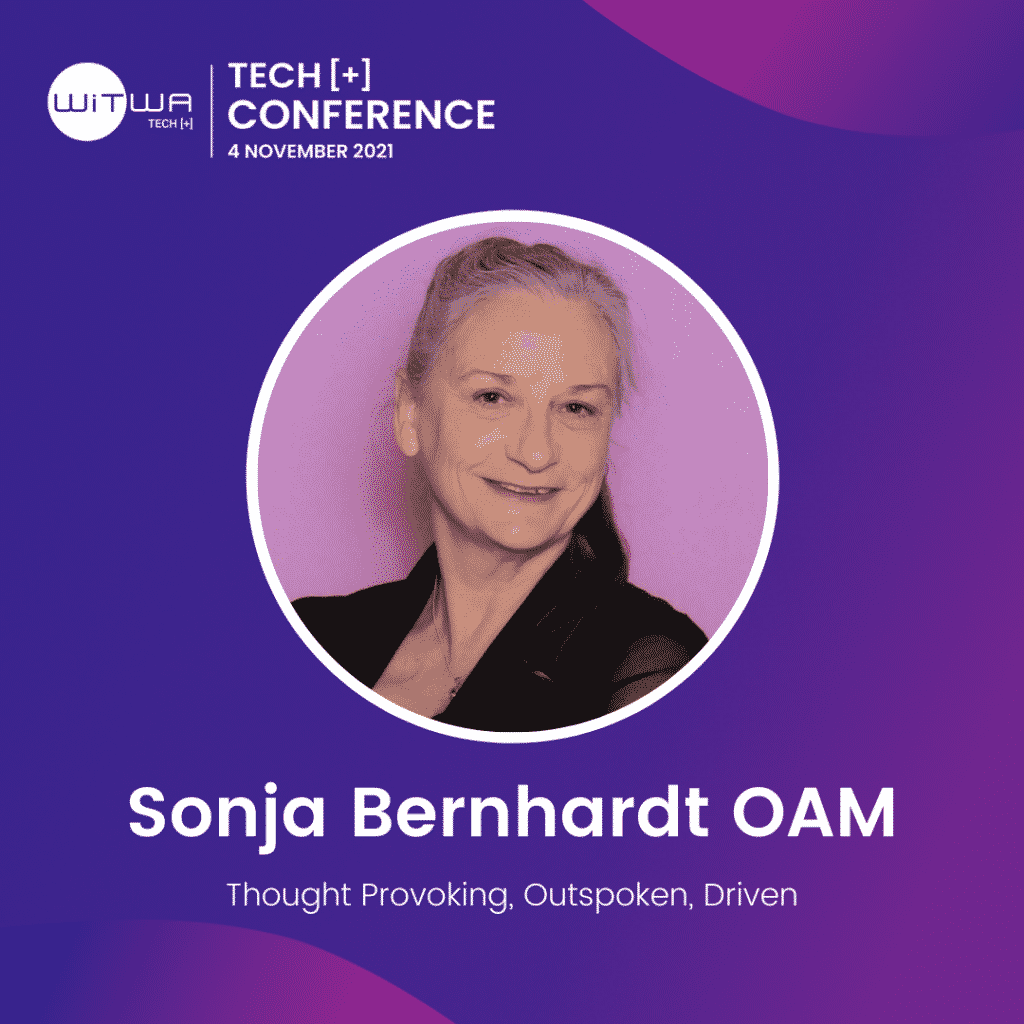 Grand Dame and Trailblazer for Women in Tech.  Author of memoirs "Girls Do IT Too!" Commentator and contributor on themes blockchain, emerging technologies (AI, VR, AR, MR, IoT) and general technology.
Sonja Bernhardt OAM founded WiT Queensland in 1997 after a life-threatening bout of Meningococcal Meningitis gave her time to reflect on the male dominated 'bro-world' of the technology industry and the fascinating women she knew who were involved in technology, yet did not know each other.
She is a household name in the Australian technology industry and is well known for her passion and innovative approach for inspiring, empowering and encouraging more females to pursue careers in technology.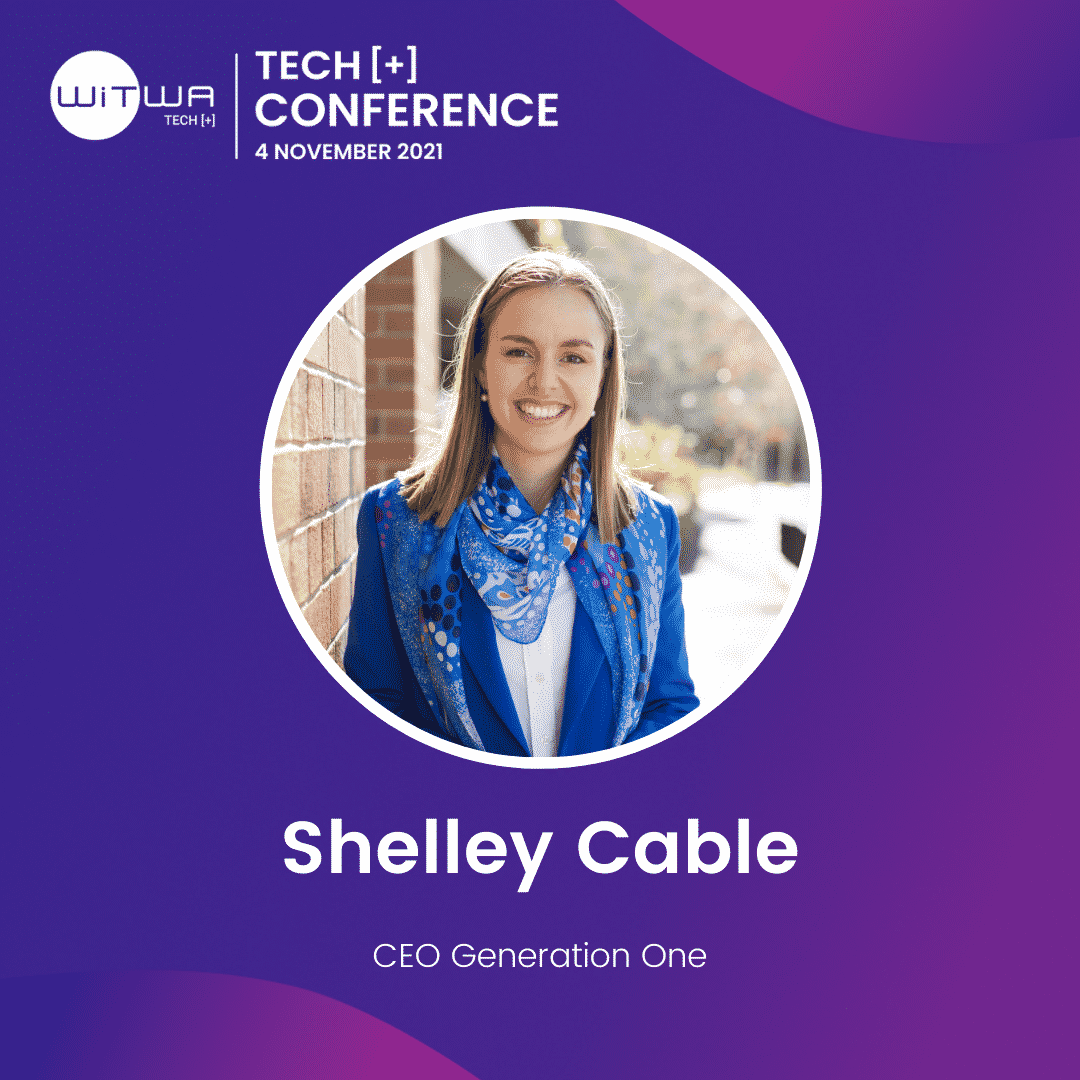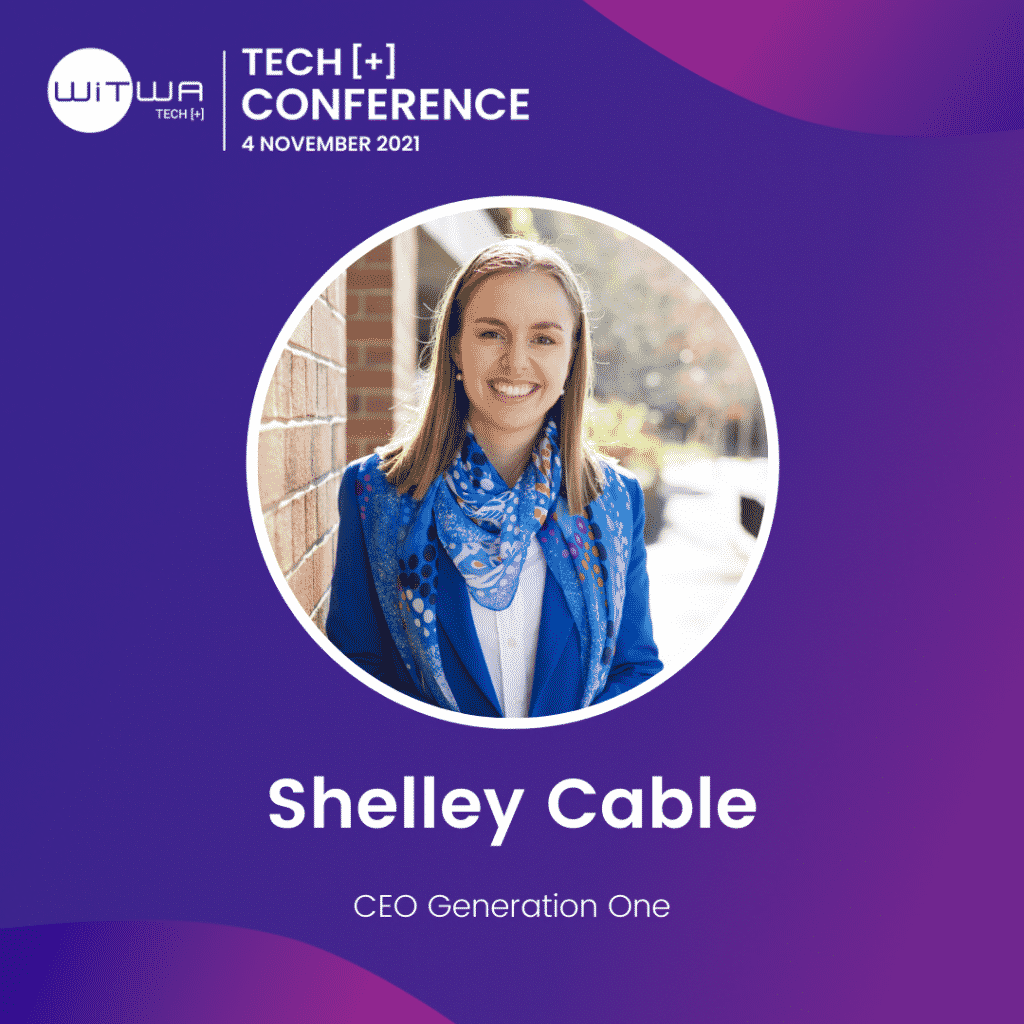 CEO Generation One
Shelley is a Wilman-Nyoongar woman from Perth, and the CEO of Generation One, part of Minderoo Foundation established by Andrew and Nicola Forrest. Generation One has a mission to create employment parity, with and for Indigenous Australians, in one generation. 
Shelley was previously a senior consultant at PricewaterhouseCoopers' Indigenous Consulting. She is passionate about Indigenous economic empowerment through employment, business and financial literacy.
 In 2017, Shelley was invited to attend the United Nations and presented to the UN's Expert Mechanism on the Rights of Indigenous Peoples, on how financial empowerment can help protect and express human rights.
 Shelley was also a delegate to the Uluru Convention on Constitutional Reform, which resulted in the Uluru Statement of the Heart. She is a Certified Practising Accountant, one of less than 100 qualified Indigenous accountants in Australia.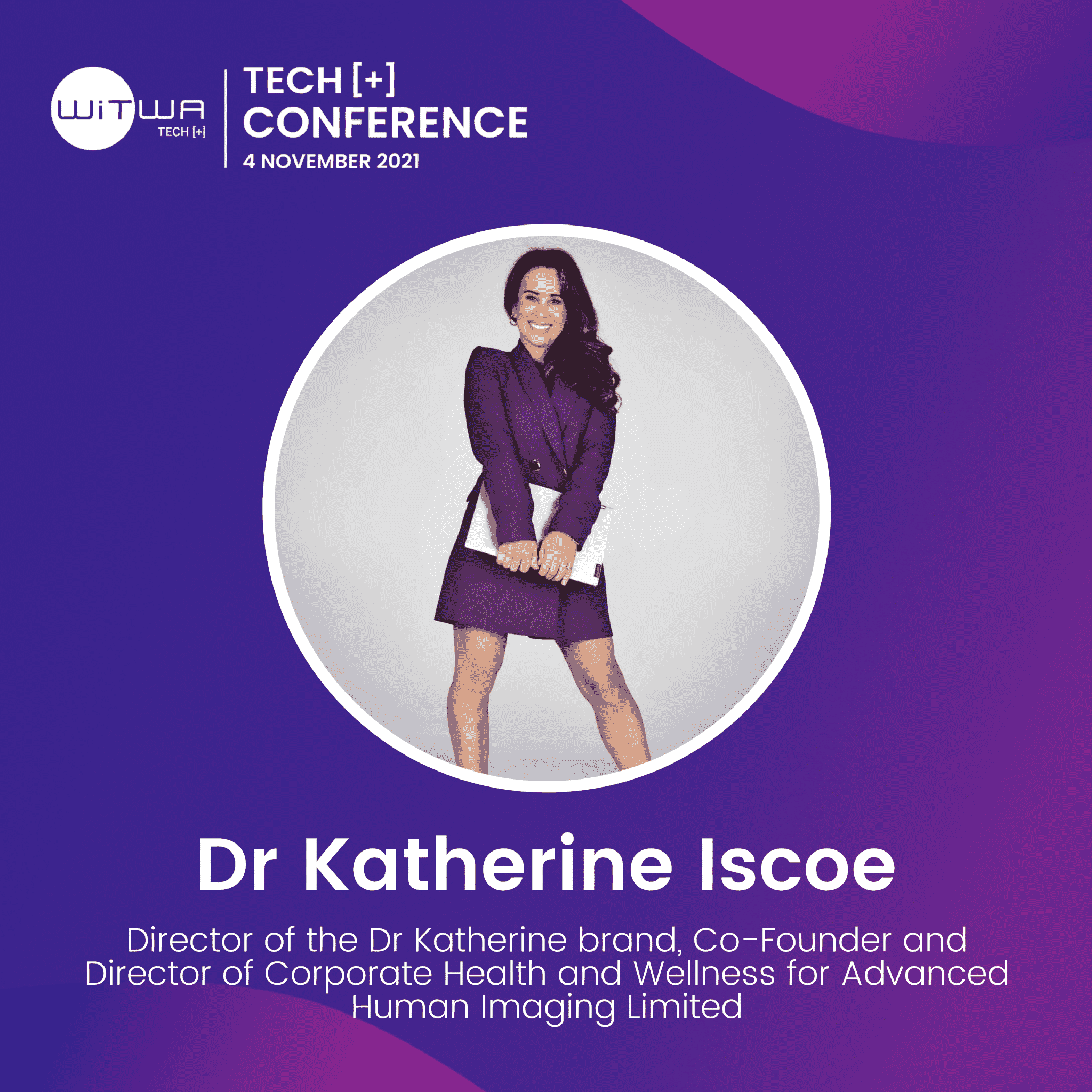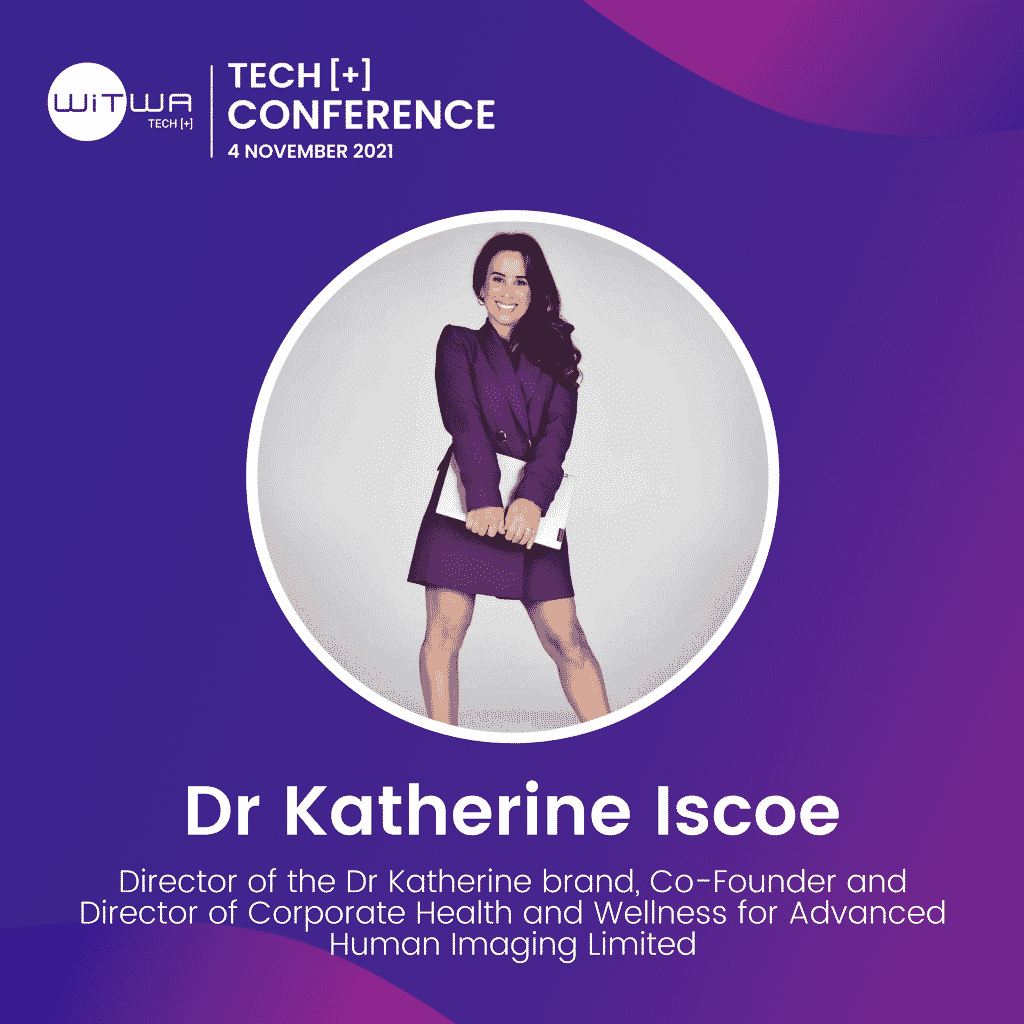 Mindset Activator, Keynote Speaker, Published Author and full-time dog Mom
I am the Director of the Dr Katherine brand and Co-Founder and Director of Corporate Health and Wellness for Advanced Human Imaging Limited – an ASX-listed company with a multi-million-dollar market capitalisation. As a co-founder (and former CEO) of a fast-growing tech company, I have observed how individual mindsets can act as either an accelerator or a handbrake to true potential.
As a human, I personally understand what it takes to let go of old ways of thinking and change the course of my life and career.
Charles Darwin put it very clearly: "It is not the strongest of the species that survive, nor the most intelligent, but the one most responsive to change."
When people are ready to change, I'm ready to help.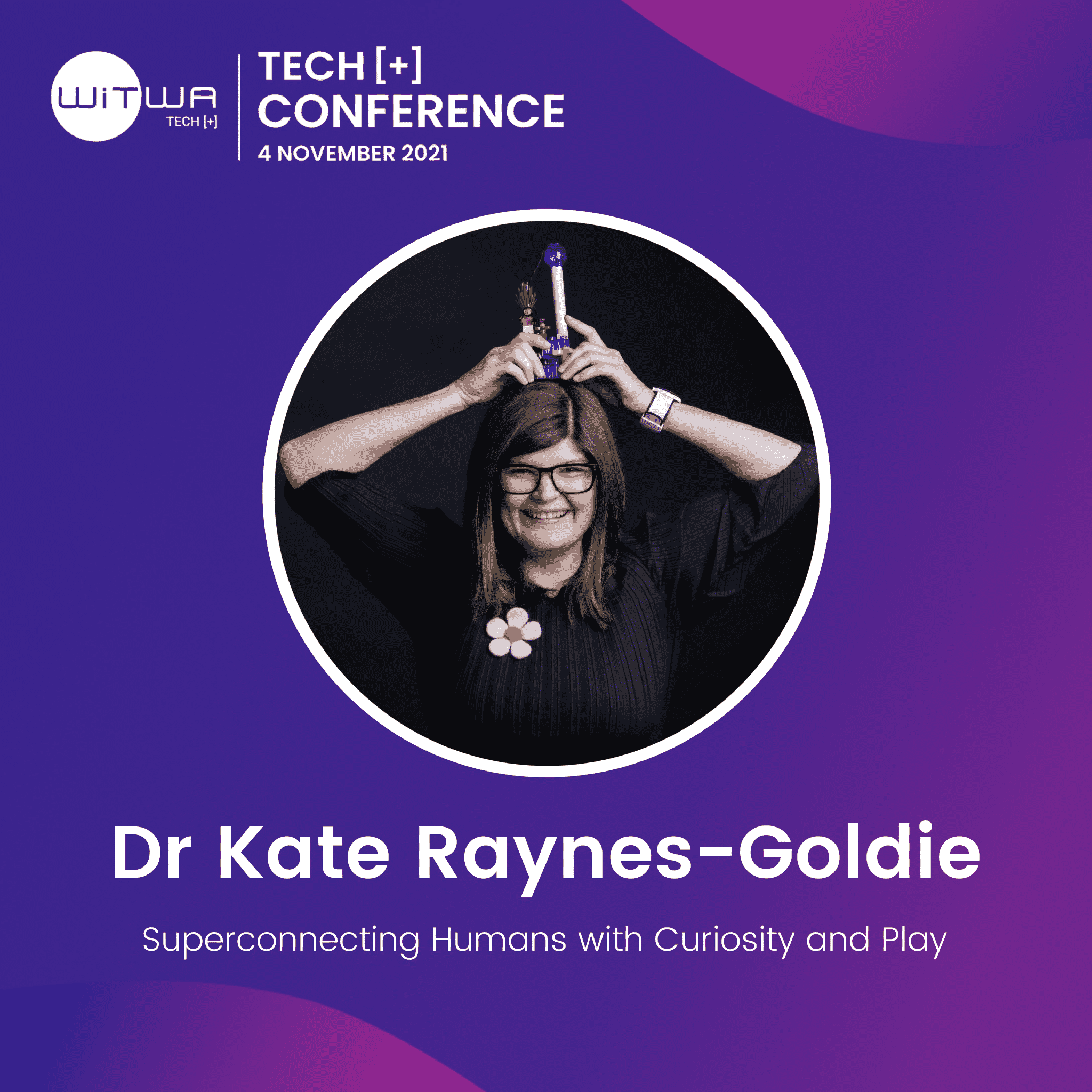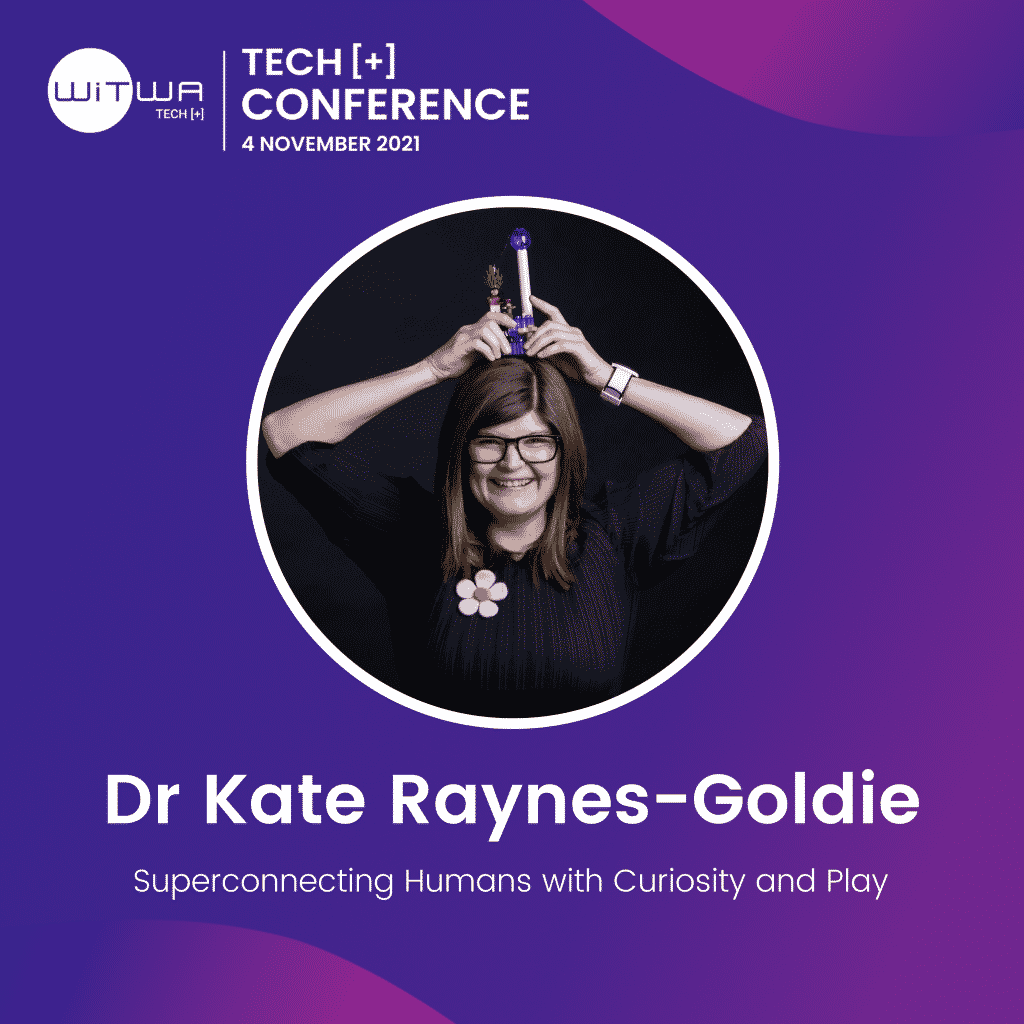 Exploring our tech future with SUPERCONNECT LEGO Serious Play
Dr. Kate is solving the world's problems with curiosity, playfulness and LEGO bricks. Kate is the founder of Lovego, where she helps power women hack dating to find an amazing partner.
Lovego uses her SUPERCONNECT™ method, which rapidly creates authentic human connections — in both the world of dating and world of work — while providing clarity and insight about ourselves, each other and the challenges we face. SUPERCONNECT™ is built on LEGO Serious Play, which was developed by LEGO and used by global megabrands such as Virgin, IKEA and Samsung for team building and strategy.
Kate is also an innovation columnist with the Business News, a TEDx speaker and a 40under40 winner. In her spare time, she loves rock climbing, drinking tea and going on nature adventures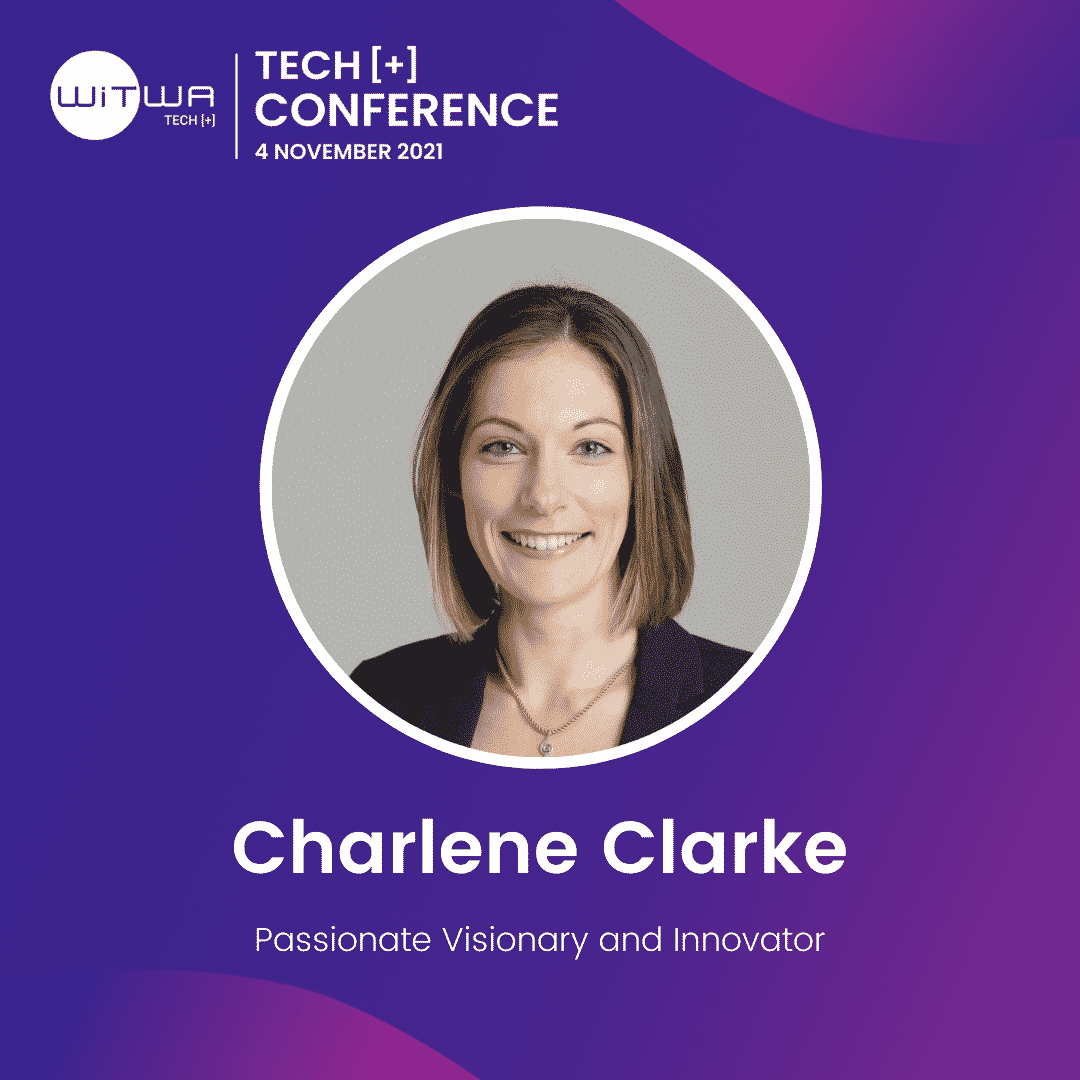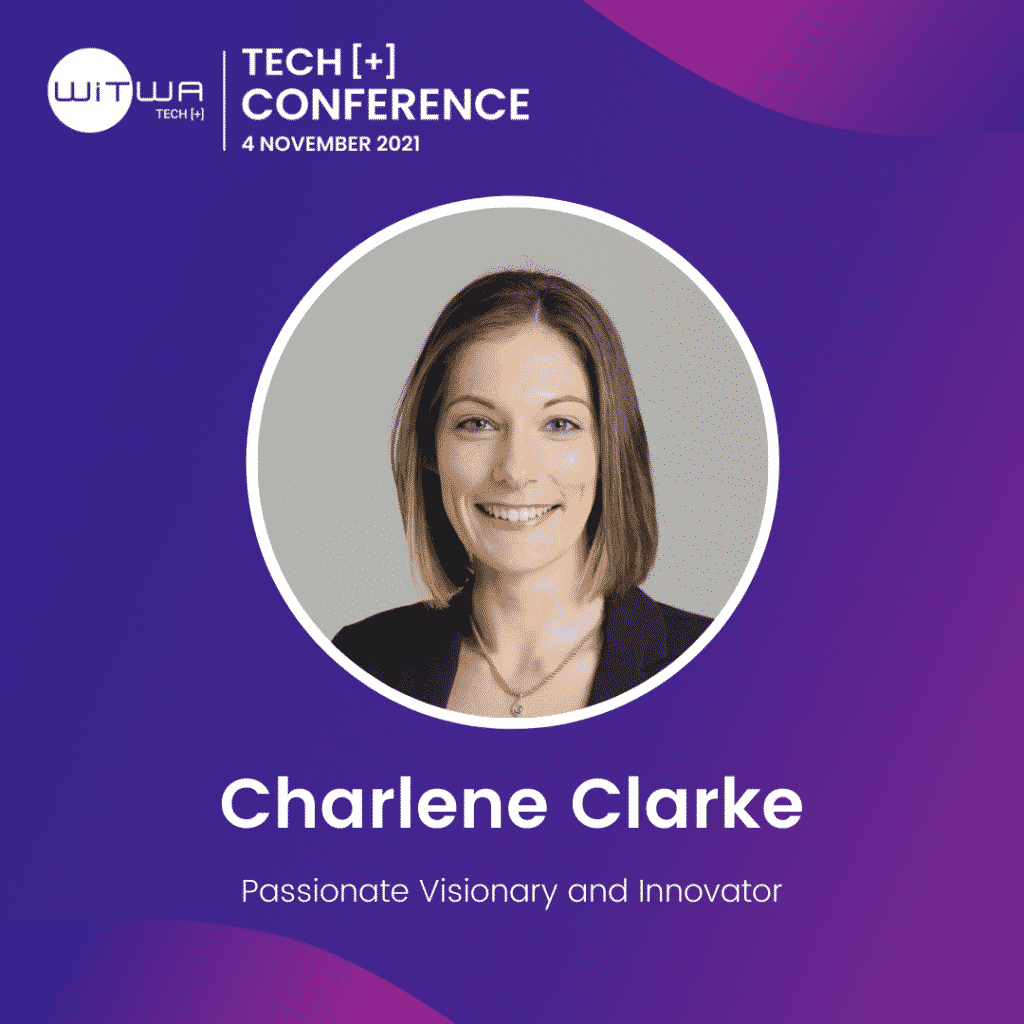 Passionate Visionary and Innovator
Charlene is a Founding Partner and Chief Vision Officer for Exodus Tech, a saas based technology company focused on designing simple yet innovative software solutions that connect people, communities and companies through technology.
With more than 10 years' experience in human resources, coupled with graduate and post-graduate studies in human resources, small business management and entrepreneurship, Charlene has developed an eco-system of social enterprises focused on creating an empowered community.
JobActivator is the flagship project for Exodus Tech, bringing a fully automated resume builder and management system to market, built around human resource frameworks.
 Charlene is the Managing Director of Catalyst Central, supporting small businesses with HR guidance to build a platform for sustainable growth, believing Everything is Possible with the Right People Focus.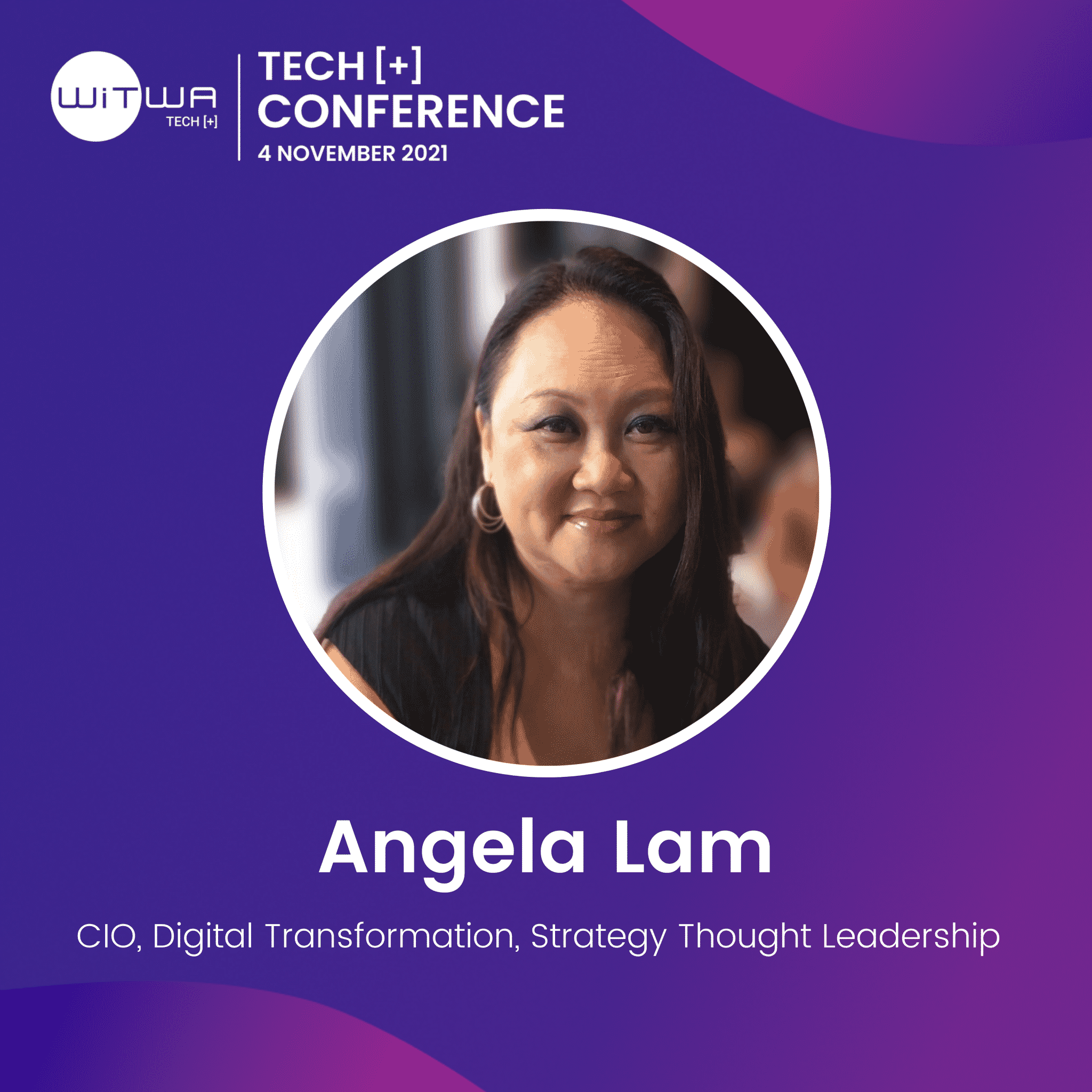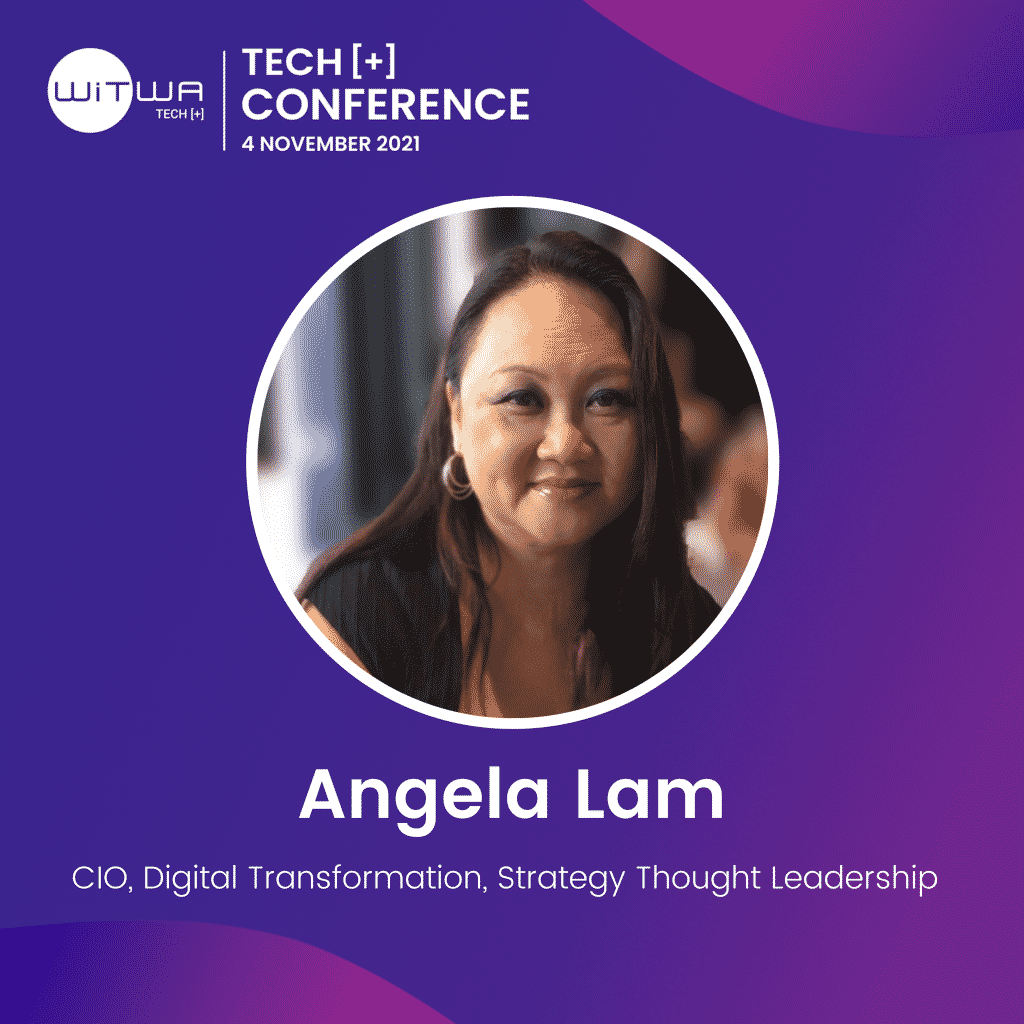 CIO | Digital Transformation | Strategy Thought Leadership
Angela is an experience IT Executive with over two decades of experience across private and public sector in a variety of industries including mining & resources, oil & gas, utilities – energy, finance & insurance, gaming & entertainment, law enforcement and the judicial sector; in IT leadership roles for organisations including Shell, BHP, Horizon Power, Lotterywest and WA Police.  Angela holds an undergraduate degree in Commerce (IT Major), a postgraduate Masters in Business Administration, industry certifications for TOGAF, Prince 2, MSP and ITIL. 
Angela considers herself a digital transformation leader, strategist, innovator, thought leader and digital capability builder who is passionate about how technology can drive digital business transformation.  She is an accomplished presenter whose recent industry speaking engagements include WA IT Leaders Summit 2020, Digital Utilities Conference 2020, Power & Utilities Week 2019 and WA Cybersecurity Summit 2019 to name a few.  Angela is known for her STEAM advocacy, as a coach/incubator of Technology talent working with graduates/interns and in the innovation start-up space having been one of the organisers behind the Digital Tribes Perth (2017) and Digital Tribes Houston (2018) hackathon events.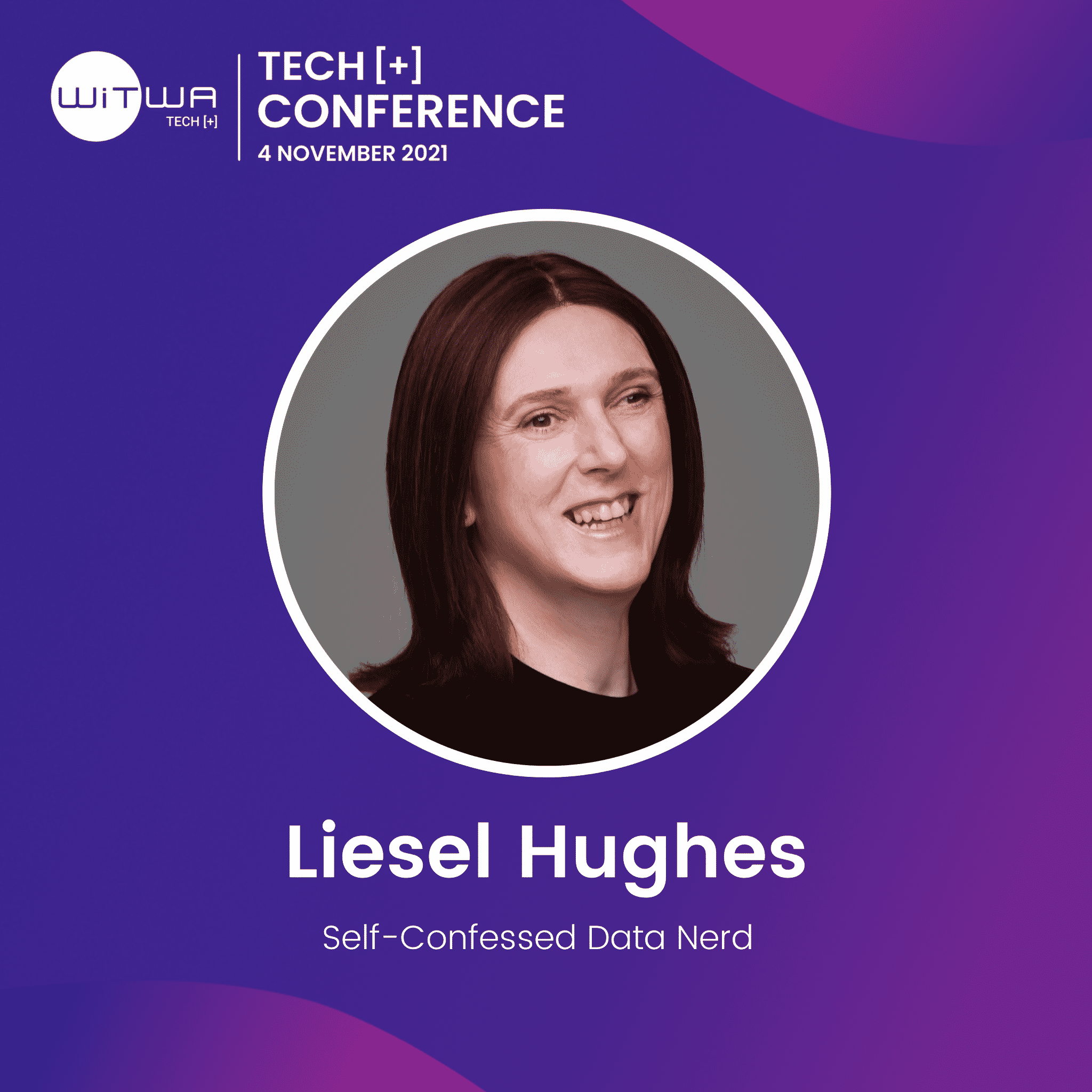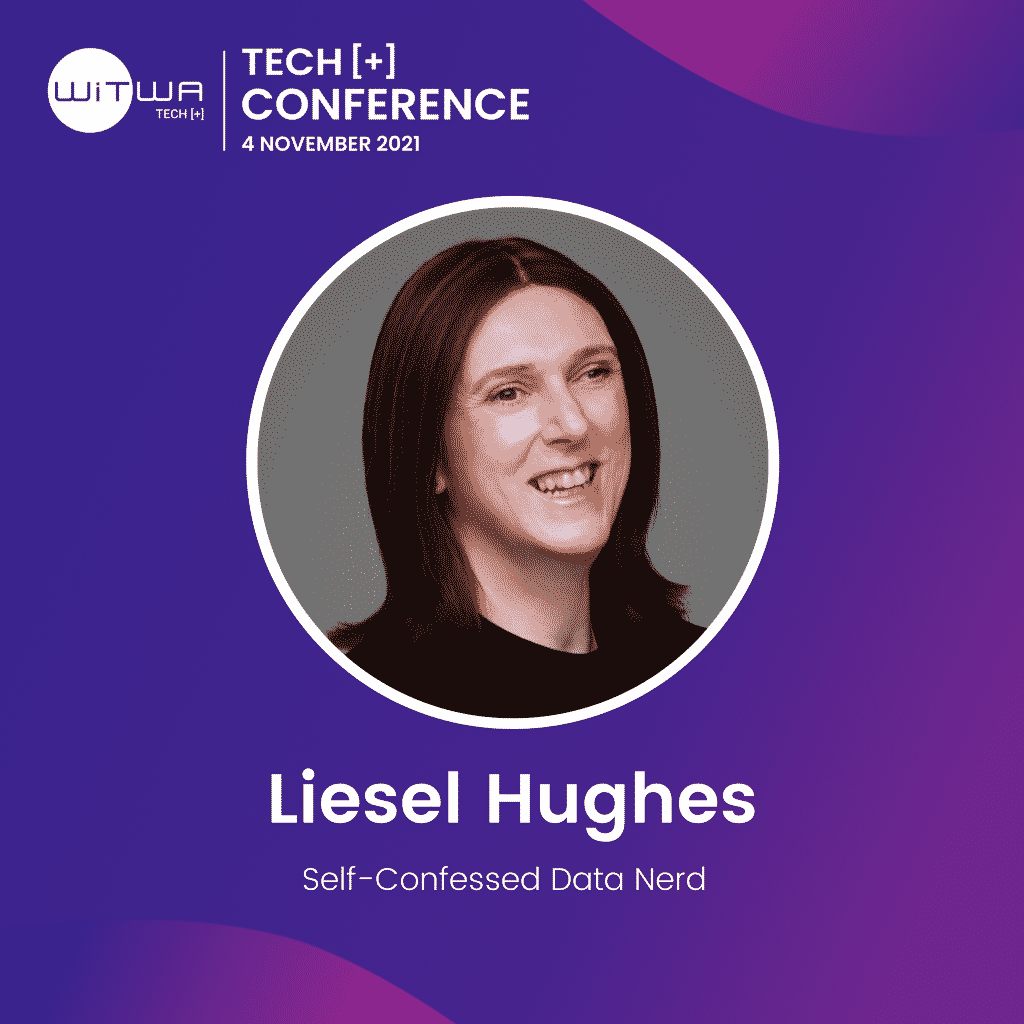 Self -confessed Data Nerd
Self-confessed data nerd, educator, activist, neuro-divergent and proudly queer, Liesel (they/them) is a Cloud Solution Architect Data Analytics at Microsoft and lead team member of the Global LGBTQI+ Employees and Allies at Microsoft (GLEAM) network in Australia. Liesel help run Perth based community queer and polyamory groups, and has also served as on the WiTWA D&I sub-committee.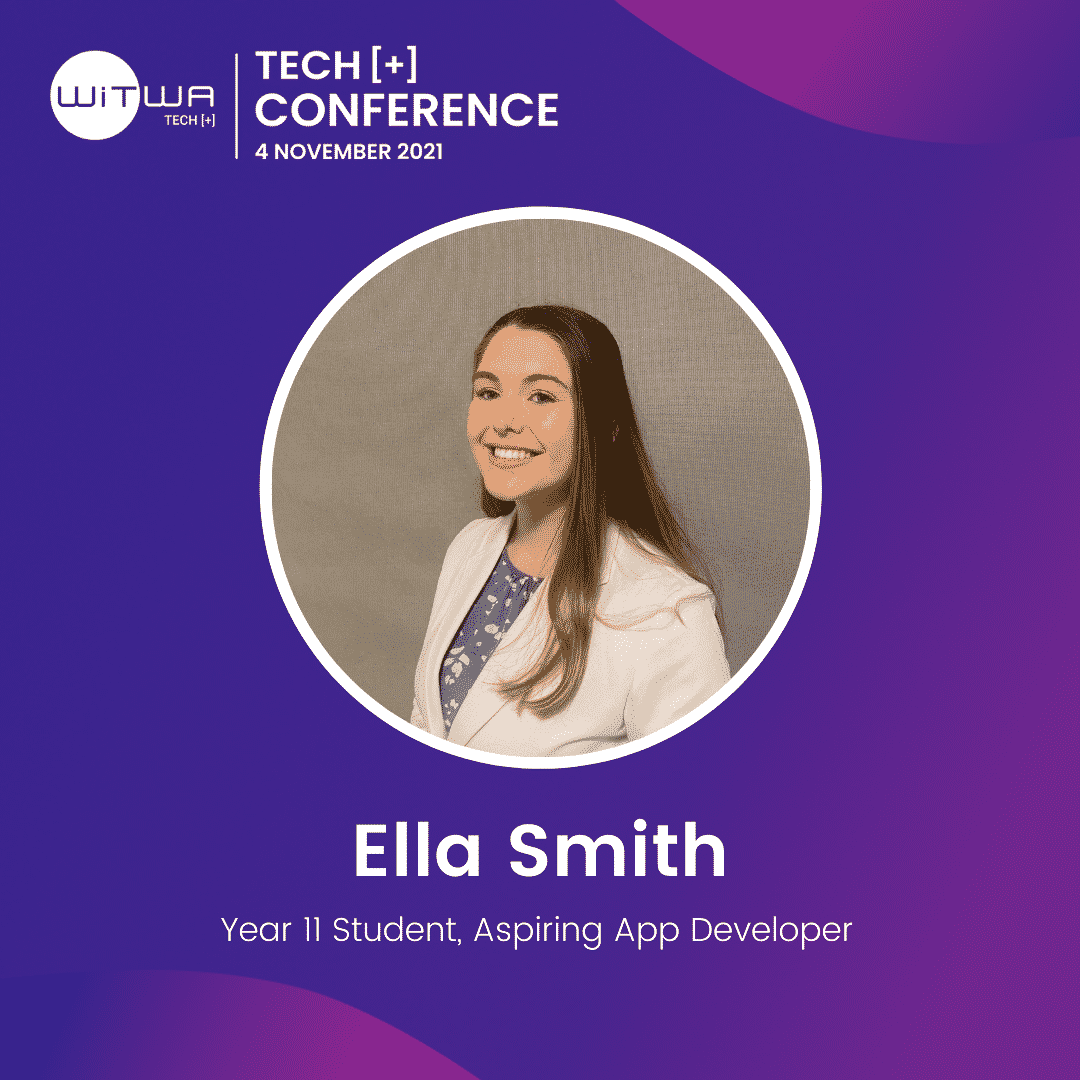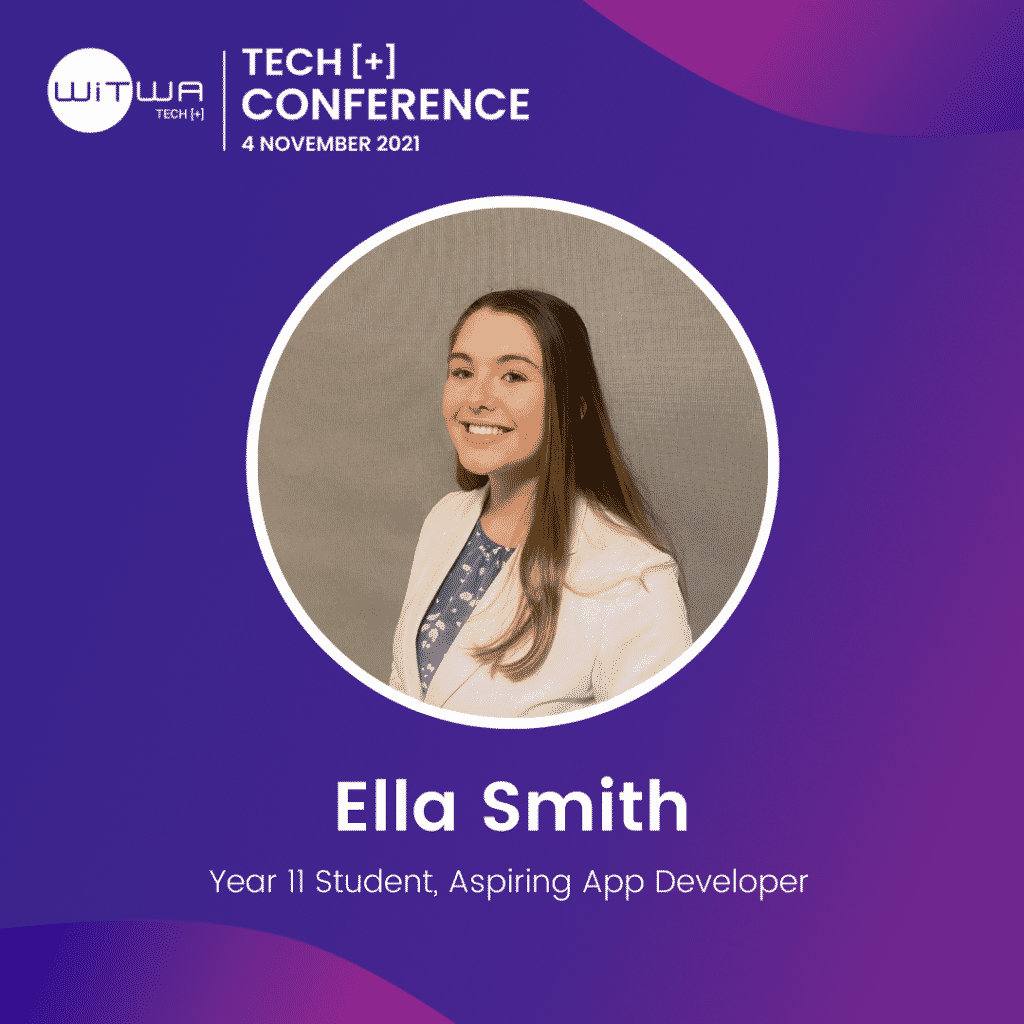 Year 11 Student, Aspiring App Developer
Growing up in a rural community that lacked access to technology, her exposure during high school has led her to fully appreciate its ability to improve the world around her.
Deploying her first Progressive Web App at the age of 16 for a client, Ella has a genuine passion for technology and all its capabilities. She shares her passion by mentoring within several programs including a recent SheCodes Workshop. She also teaches Aged Care Residents about the broad spectrum of technology, increasing their digital literacy and social connectedness.
Leaving for boarding school at eleven prompted her independence and self-drive to aim high and utilise the unique perspective women have, rather than let anyone use it to create barriers.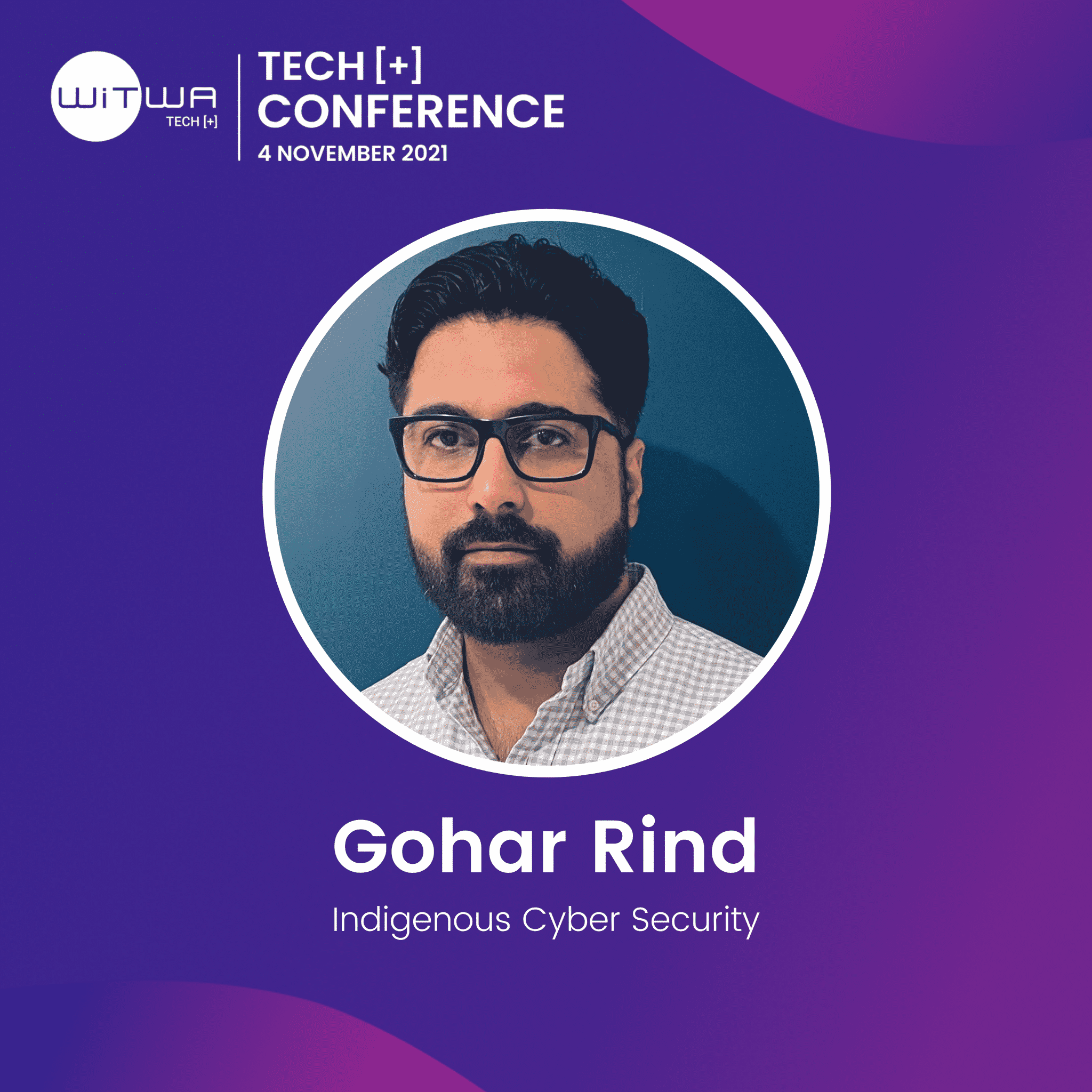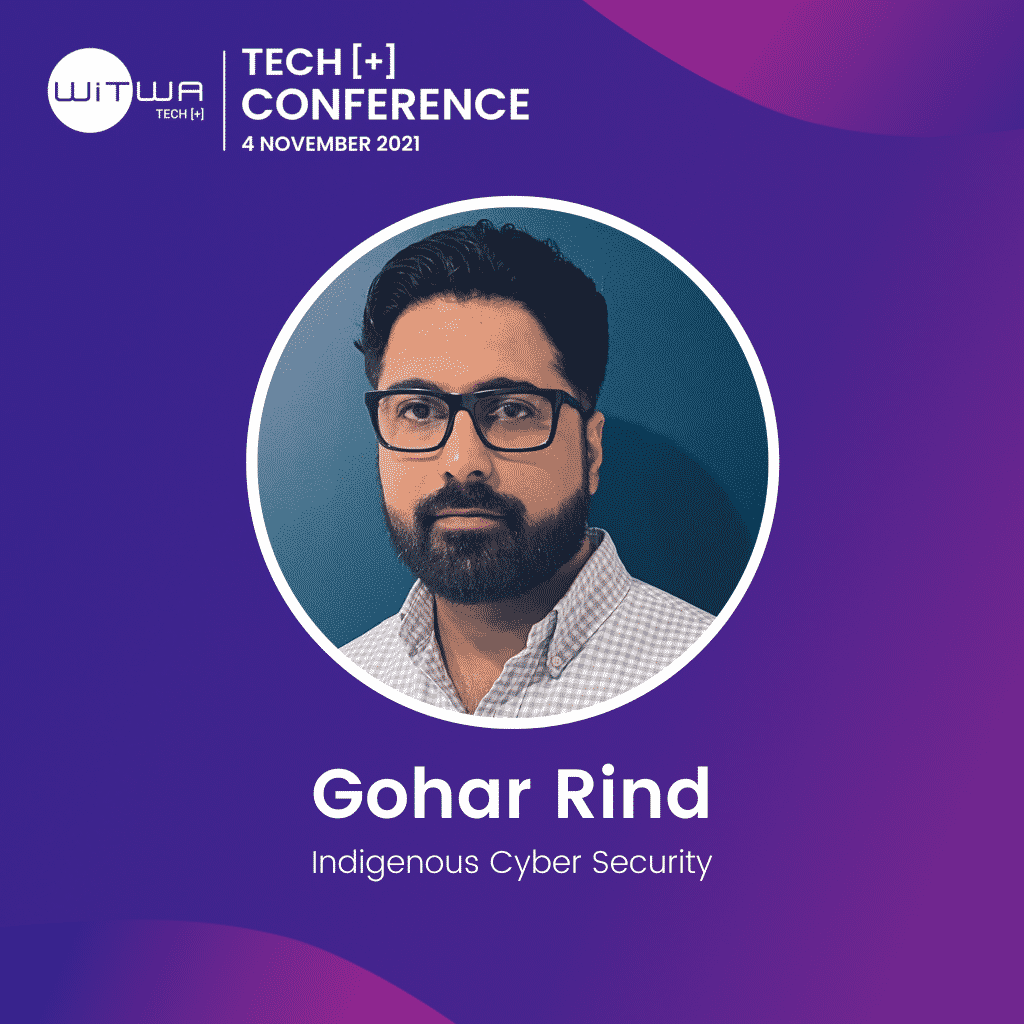 Indigenous Cyber Security
Founder and Director of Yira Yarkiny Group, Gohar Rind is a Indigenous man working to build Indigenous capability in tech, cyber security and be an indigenous voice in the technology space.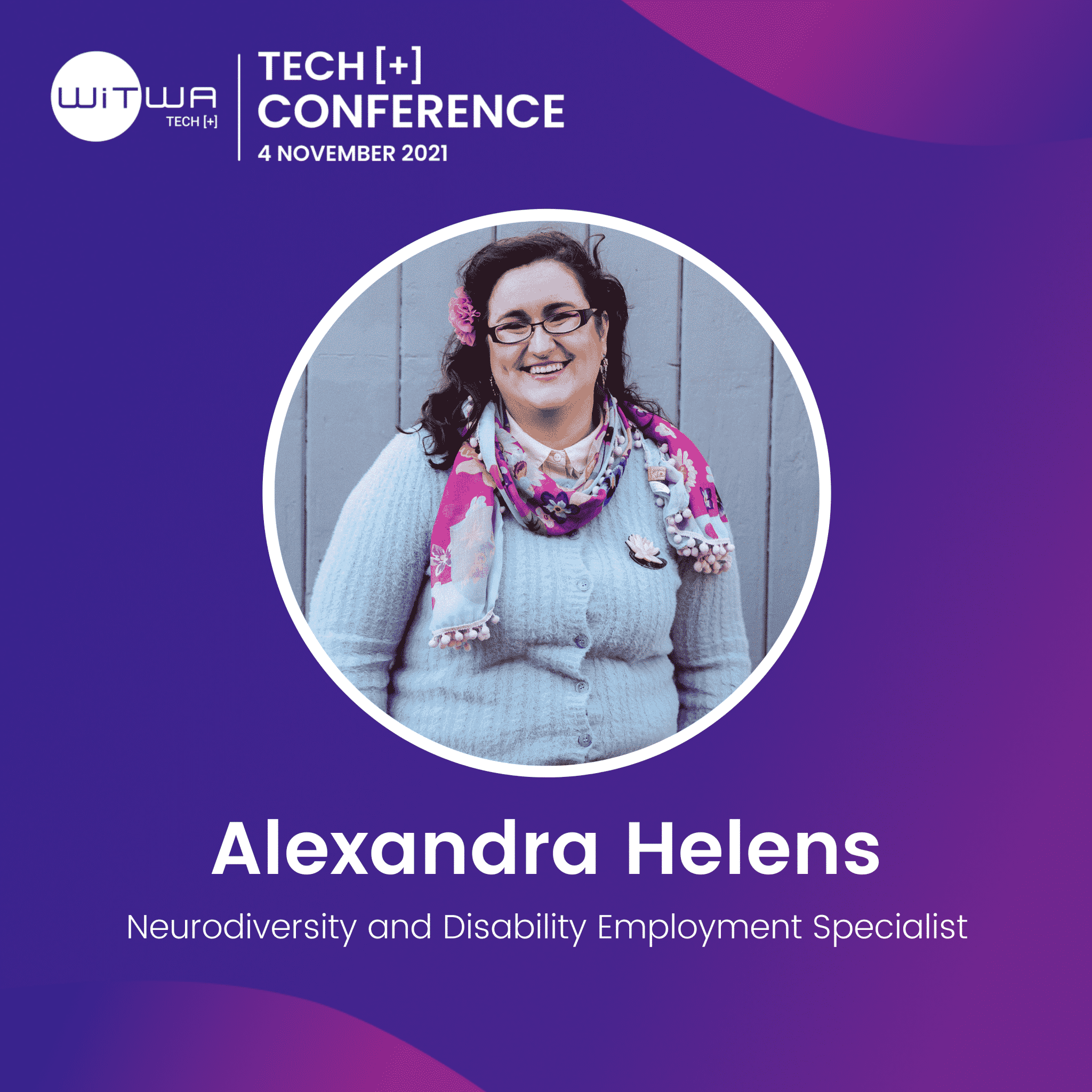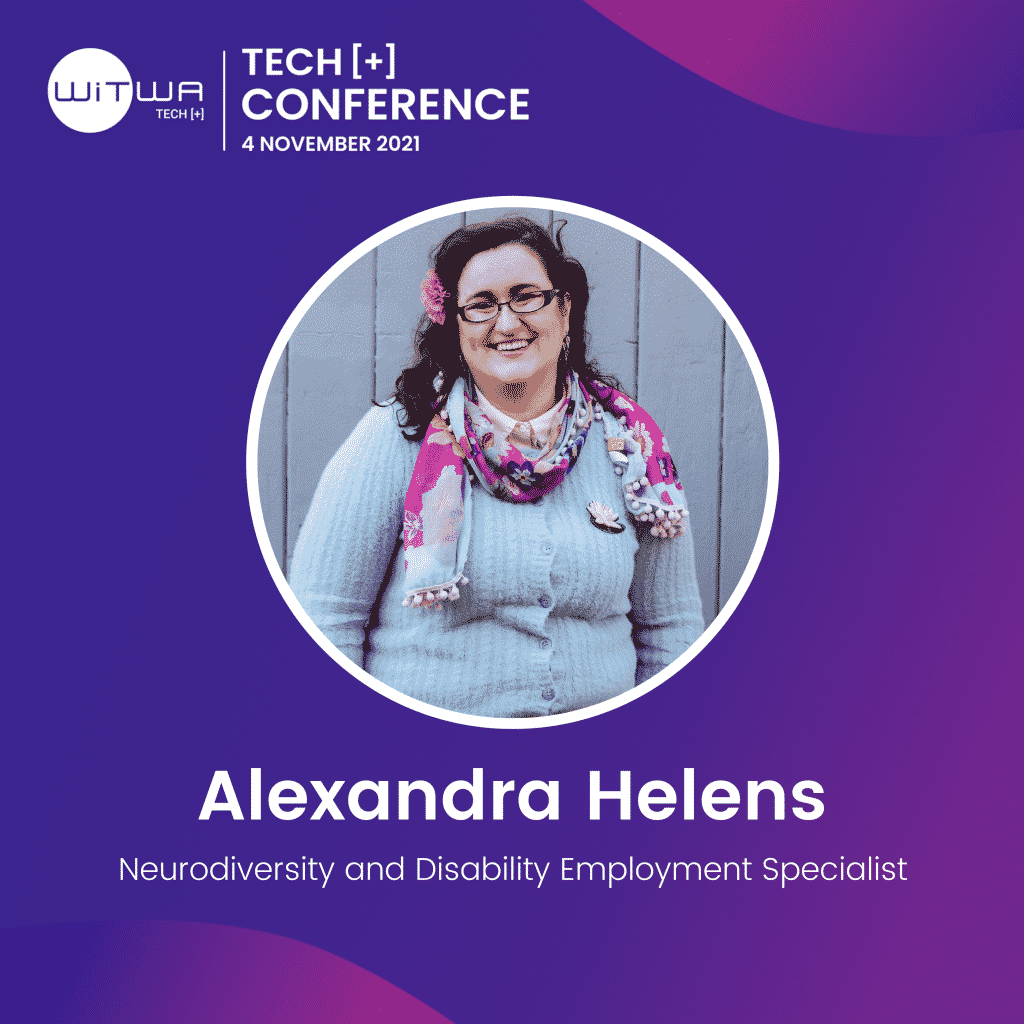 Neurodiversity and disability employment specialist
Alexandra has over a decade of experience with neurodiversity and disability rights advocacy. She is Autistic and has Ehlers-Danlos Syndrome, and has worked within her community to investigate and develop employment solutions, and challenge the narrative around what it means to be disabled.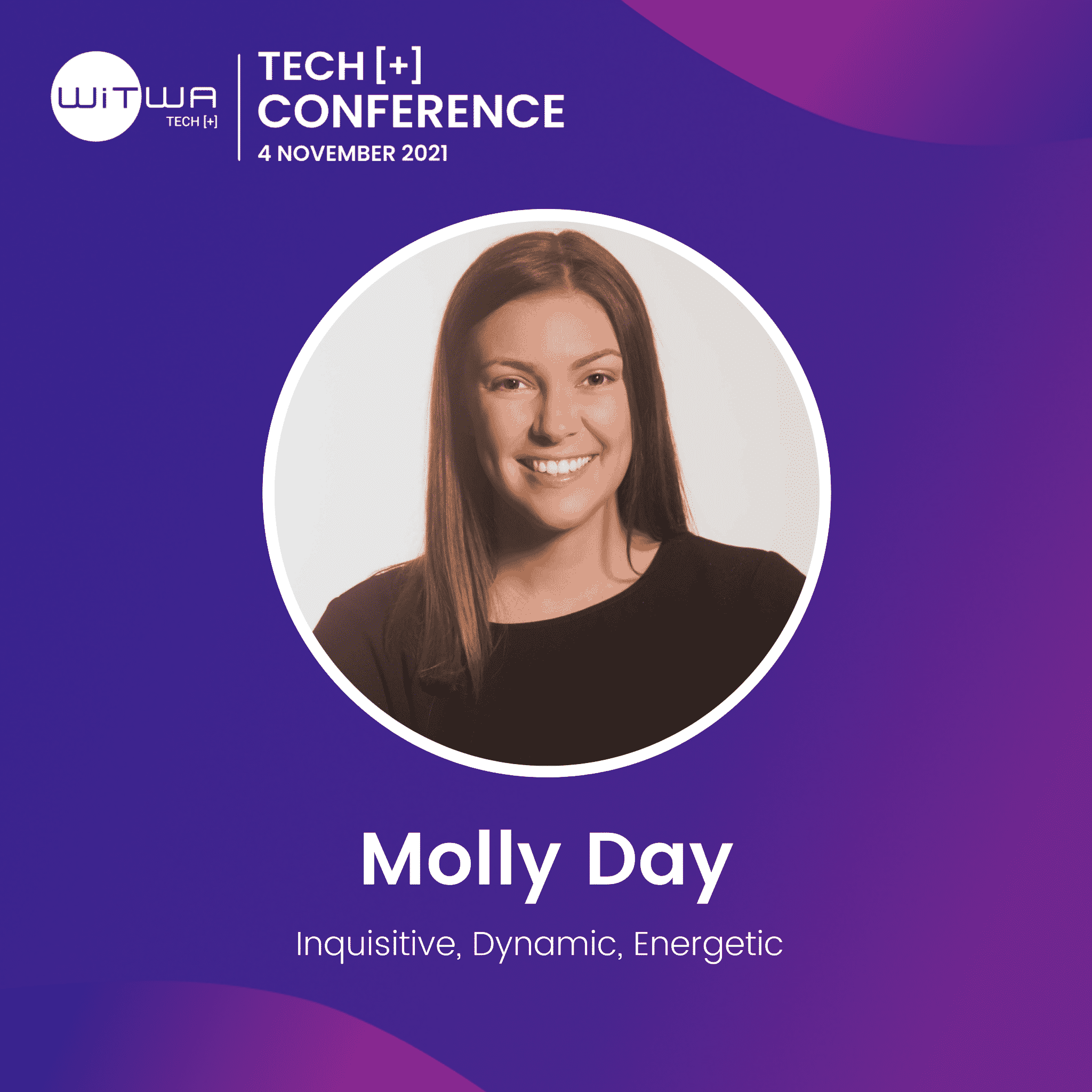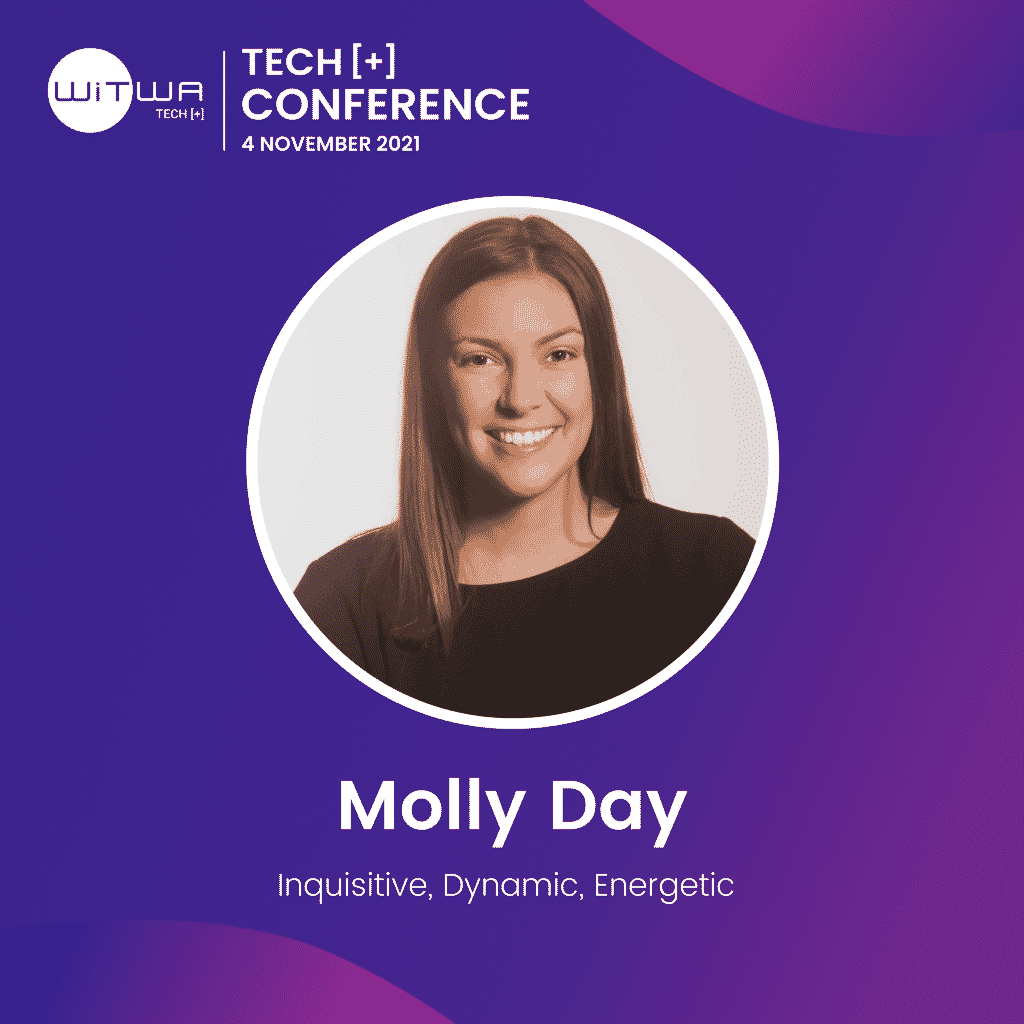 Inquisitive, Dynamic, Energetic
Molly Day is the Security Intelligence Manager at SEEK. Molly has worked in police, anti-corruption, and geopolitical and strategic intelligence. She is passionate about empowering women in technology, particularly in cyber security. Molly hopes to educate women on the different career possibilities within cyber security and inspire others to join and grow in the security field.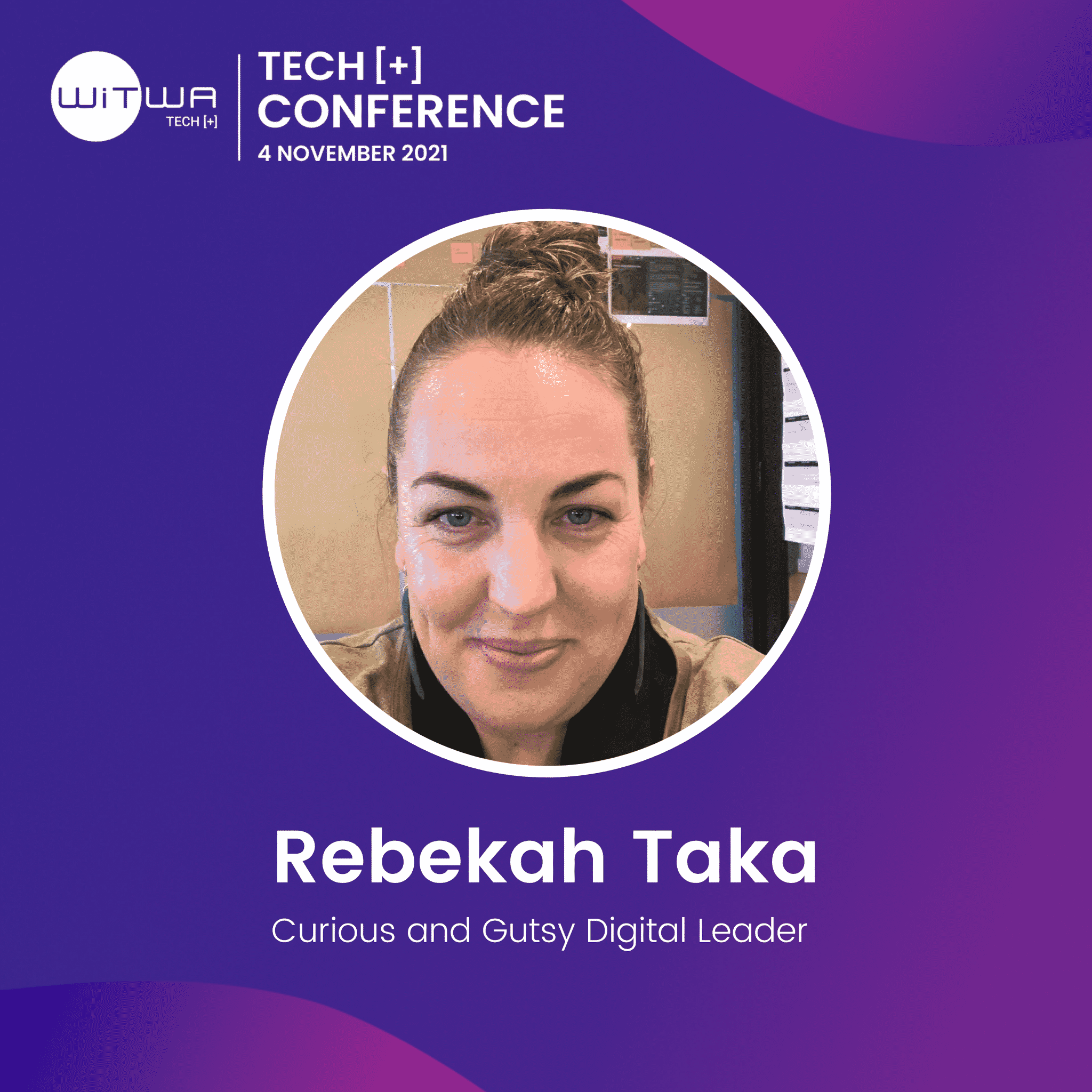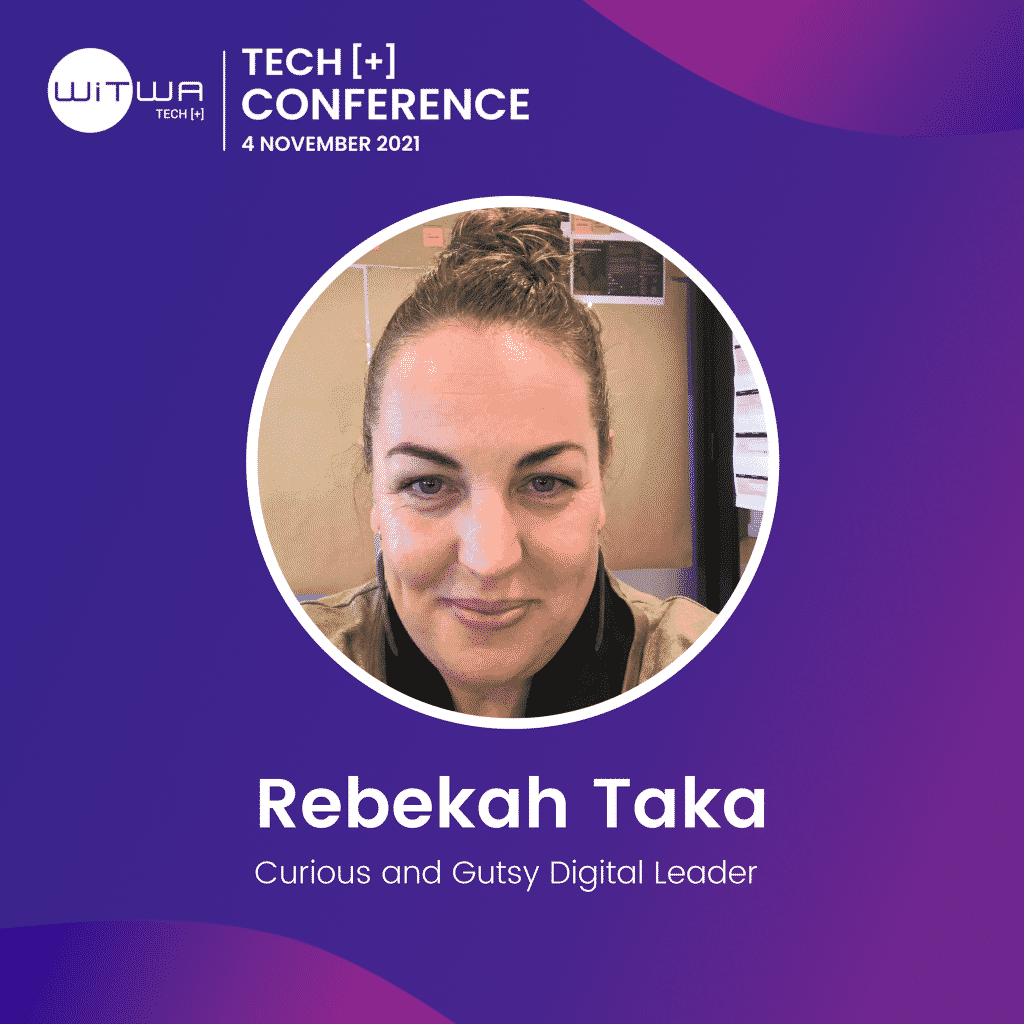 Curious & Gutsy Digital Leader
As Executive Director for IBM iX Australia and New Zealand Rebekah is an inspiring and deeply experienced digital and design leader with a proven track record of transforming and growing organisations. She couples deep expertise in digital, IT and user led transformation with broad industry experience covering mining, oil and gas, energy and water, education, financial services and venturing and start-ups.
Deeply purpose led and outcome she is adept at integrating emerging, SaaS and legacy technologies, to drive customer, employee, social and business outcomes at speed and scale.
Curious, gutsy and engaging she excels at understanding unmet needs and foreseeing and equipping systems and people to respond in complex and challenging environments.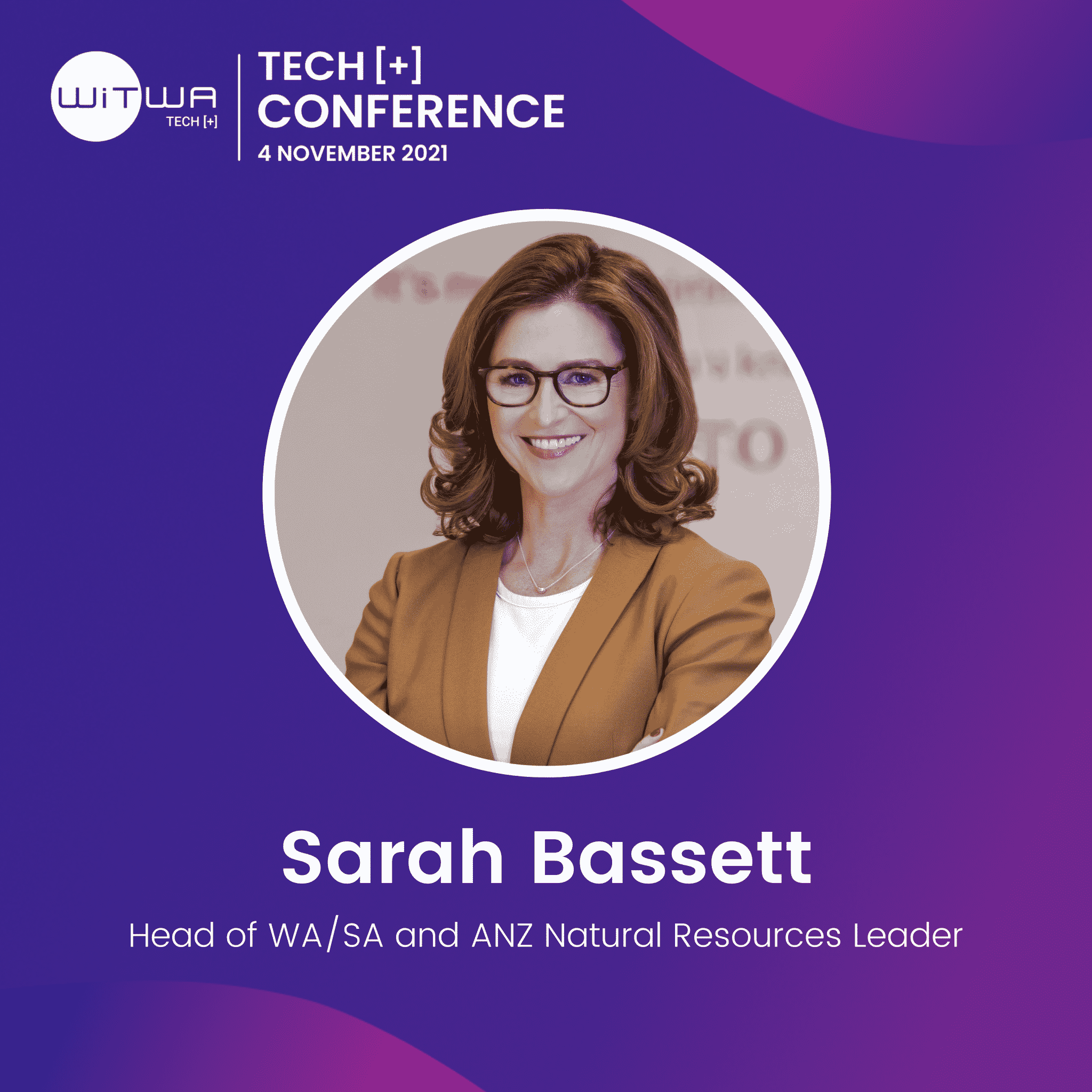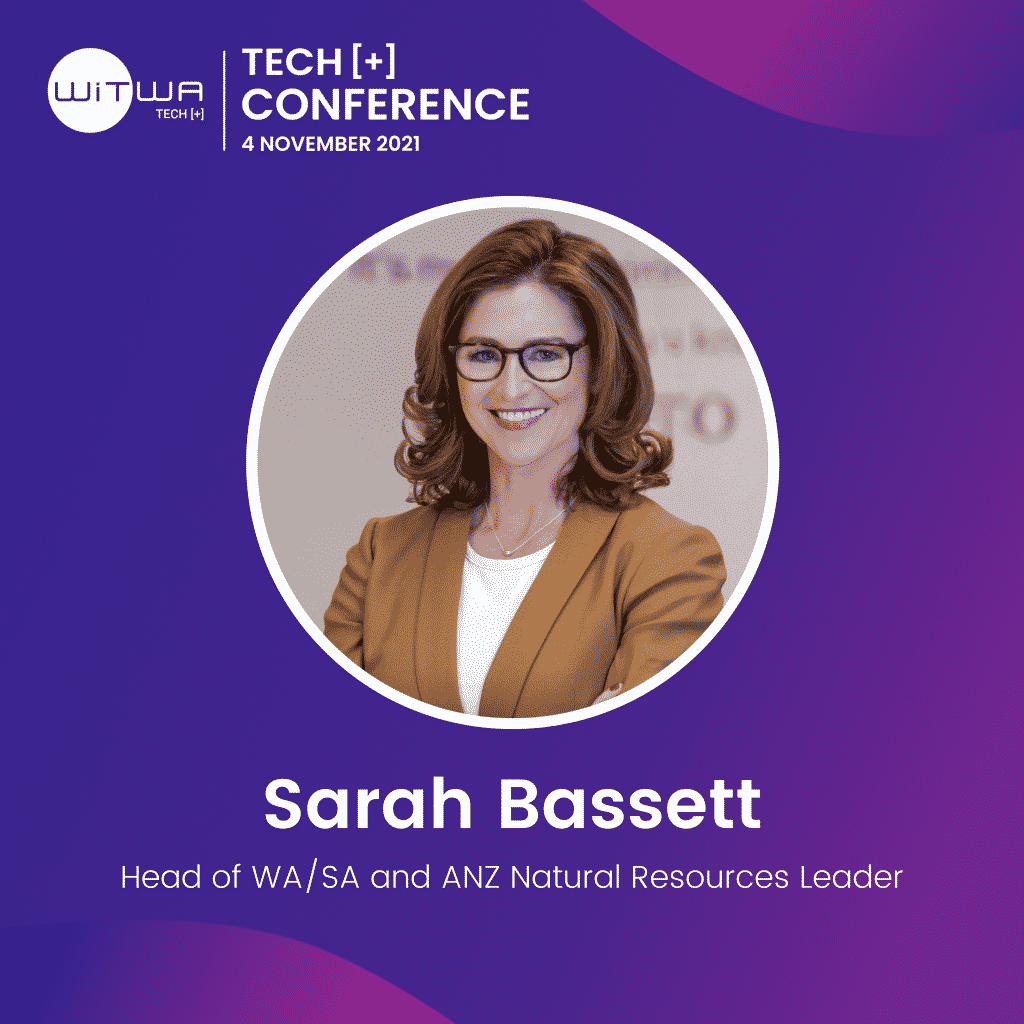 Head of WA/SA and ANZ Natural Resources Leader 
Amazon Web Services
Sarah is part of the ANZ executive team at Amazon Web Services (AWS) leading the Western Australia and South Australia region as well as the Resources vertical. Her team works with enterprises across all industries in Perth and Adelaide to help them realize the value of cloud technology from both an economic and business transformation perspective. In order to best serve the market with relevant solutions, Sarah also leads an industry focused go-to-market strategy for key enterprises in Australia. She is passionate about technology innovation and providing education to enable customers to create a culture of change and modernize their organisations. 
Prior to joining AWS in 2017, Sarah was in the oil & gas industry for 15 years holding various roles within software development, mergers and acquisitions, partner and alliances, marketing and business development. She has a breadth of experience in a wide array of environments with a fortunate track record of partnering with customers to deliver results.  Over the years, Sarah has managed teams of varying sizes, both local and geographically dispersed, and with great diversity in education, skills, and experience.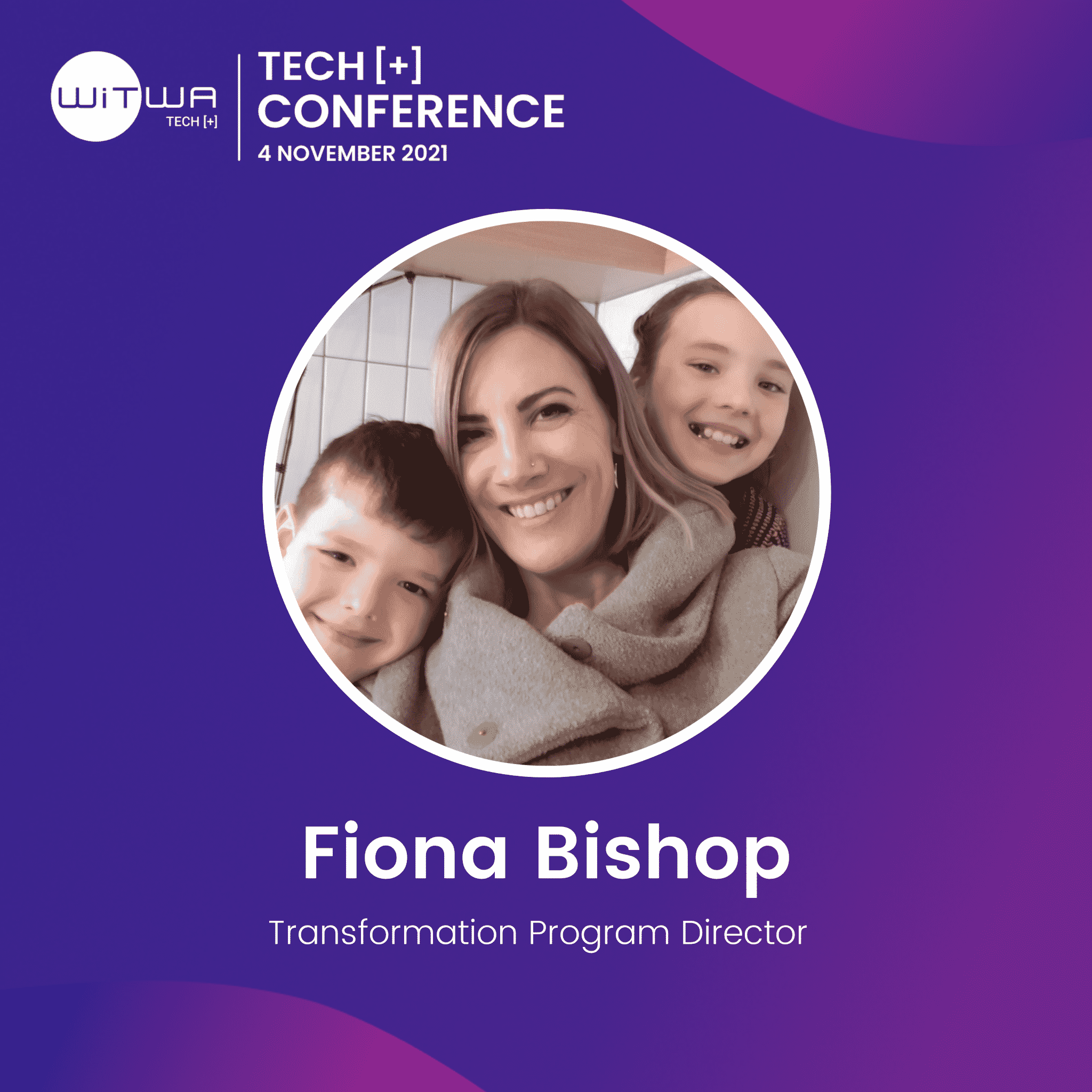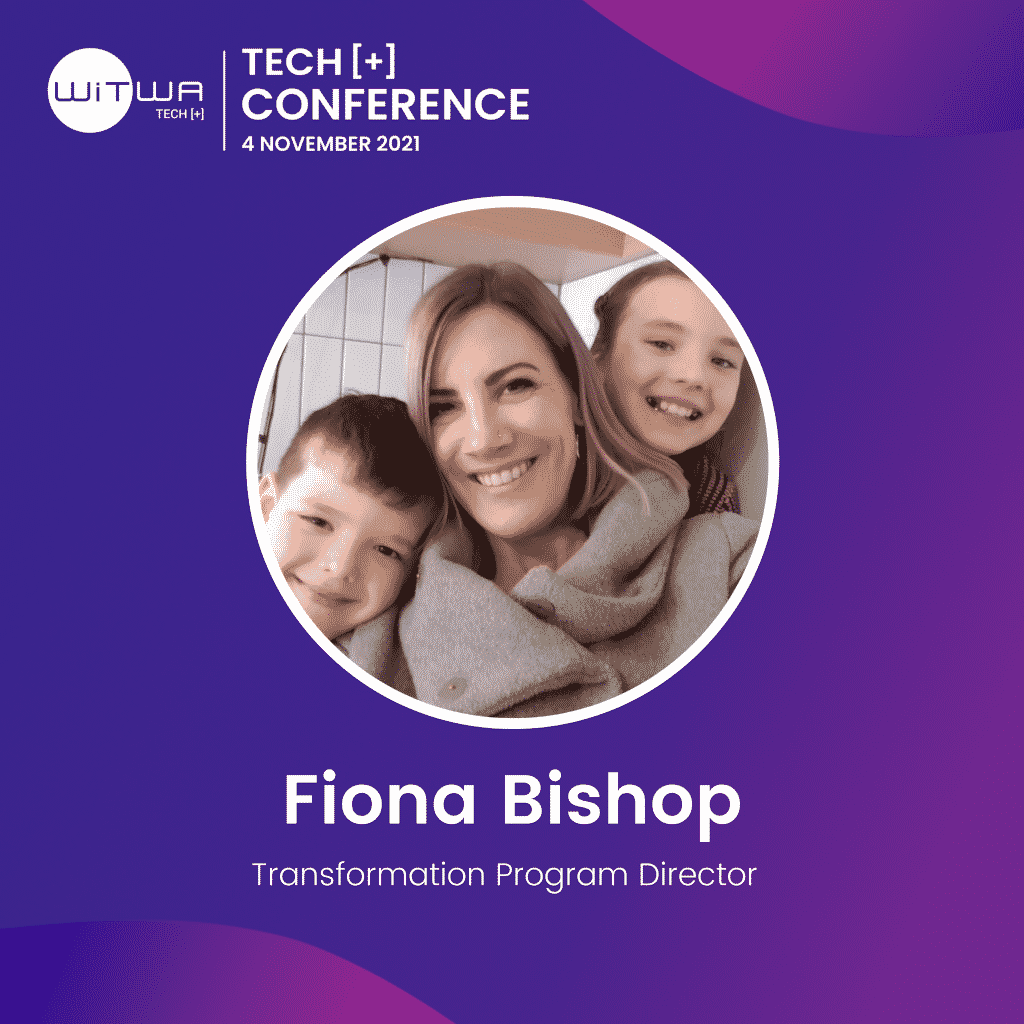 Transformation Program Director
HBF
Fiona is a dynamic leader with a career spanning electrical & electronic engineering, economic regulation, customer engagement, technology and management roles. As HBF's Transformation Program Director, she is no stranger to big delivery ambitions, having more recently played a key role in Western Power's Business Transformation and as their Executive of Change & Innovation – bringing an innovation mindset to a Government-owned utility. Fiona is a strong advocate for women in STEM and an active mentor. She shares her house with two primary-school aged children who are articulate and rigorous in their debates for household privileges and remind her to have fun, enjoy cake and get outdoors.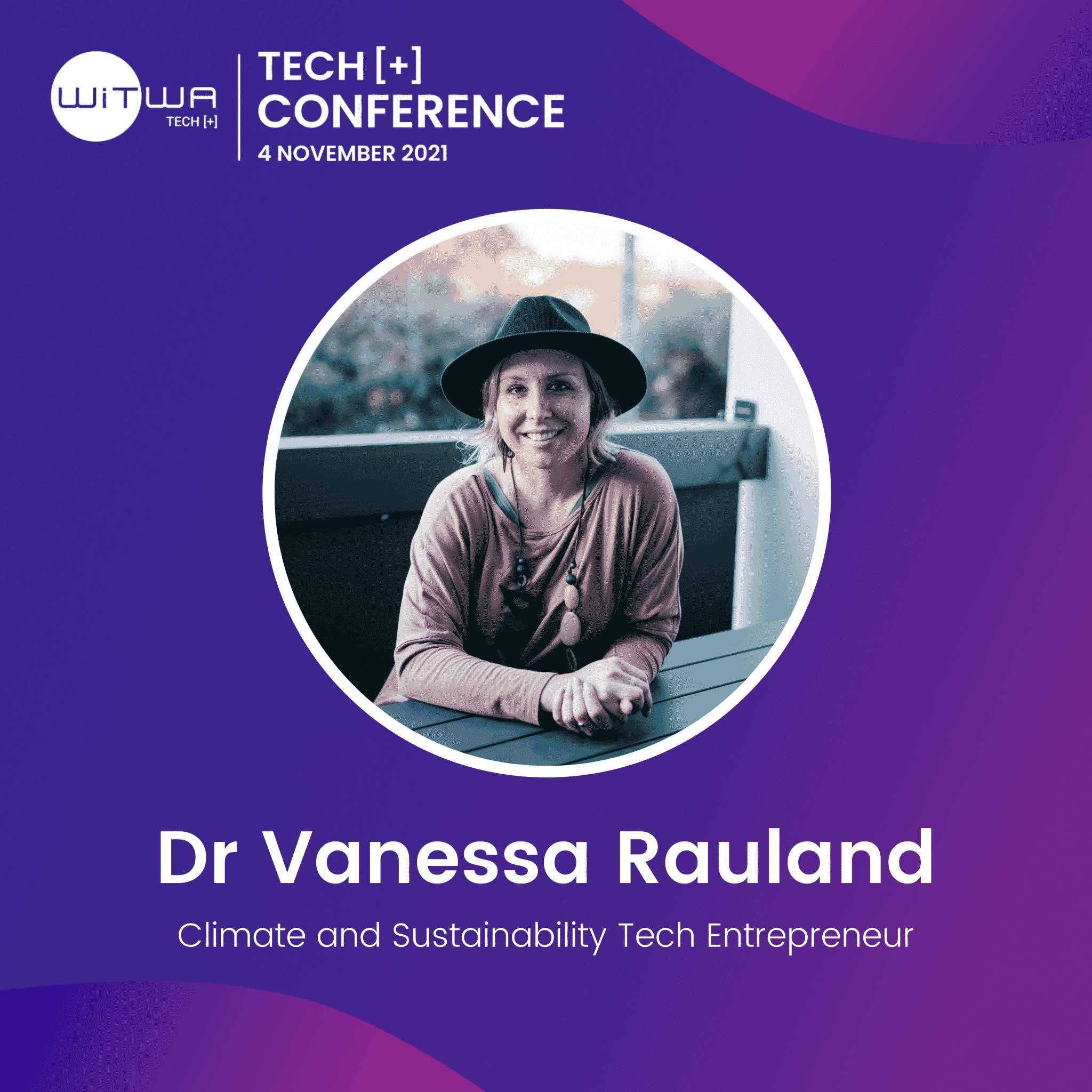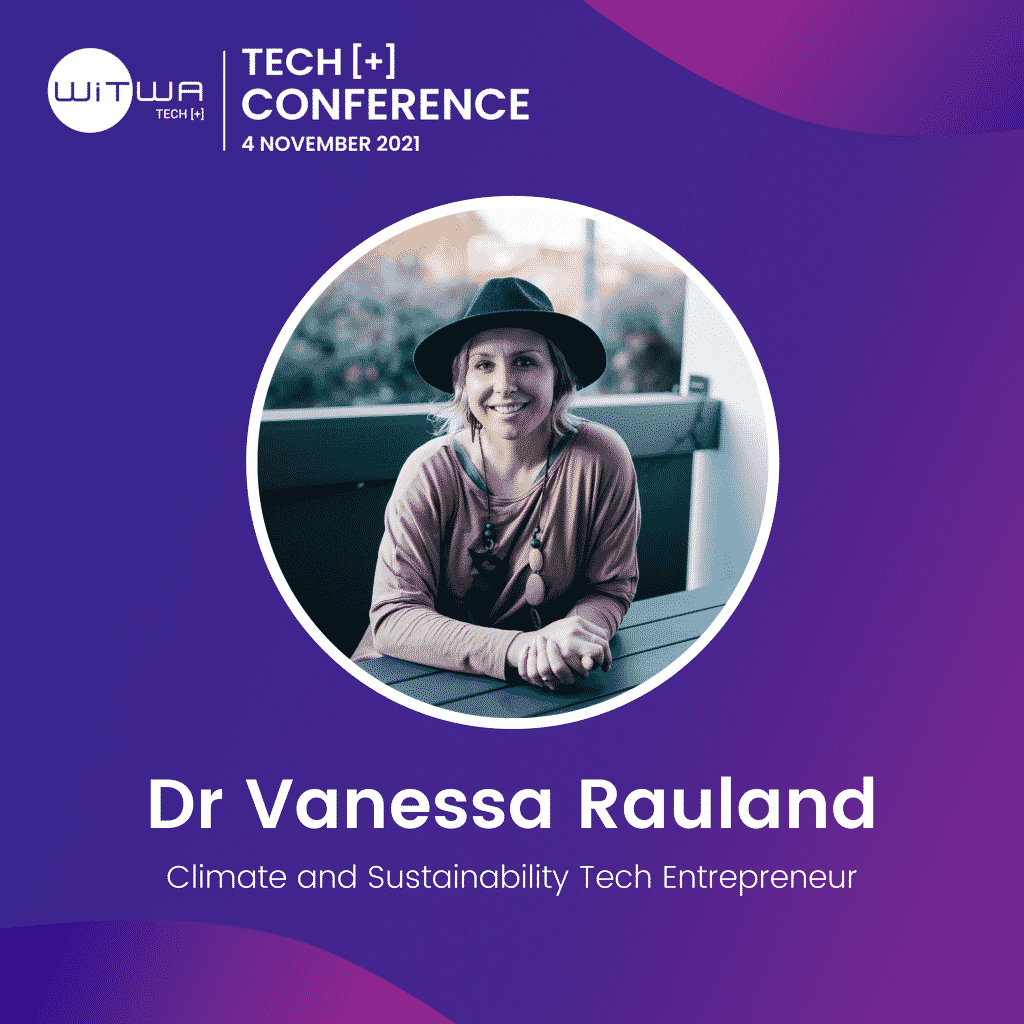 Climate and Sustainability Tech Entrepreneur
As a passionate entrepreneur, researcher, author and public speaker, Vanessa has dedicated her career to addressing climate change and increasing awareness around the vast benefits of sustainability, climate action and low carbon living.
After completing her PhD on the topic of decarbonising cities and working as an academic for over 10 years, she founded ClimateClever, a data-driven, climate-tech startup that helps schools, households and businesses to measure and reduce their carbon footprint and save money on utility bills. The innovative platform aggregates the de-identified data to also help cities and local governments to understand their community-based emissions.
She is passionate about impact-driven businesses and is a Founding Board Director and Co-Chair of WA Social Enterprise Council (WASEC), which aims to grow the sector in WA.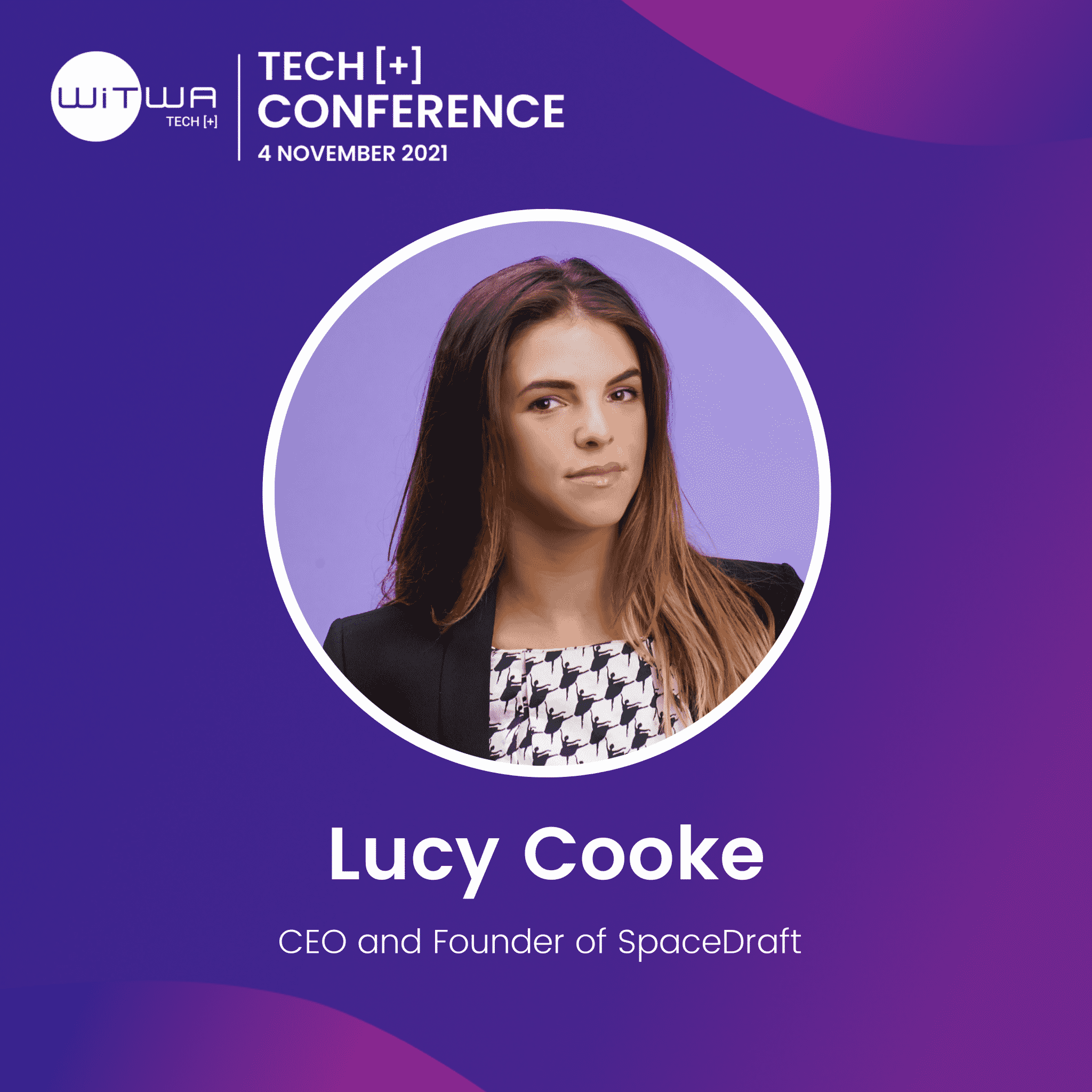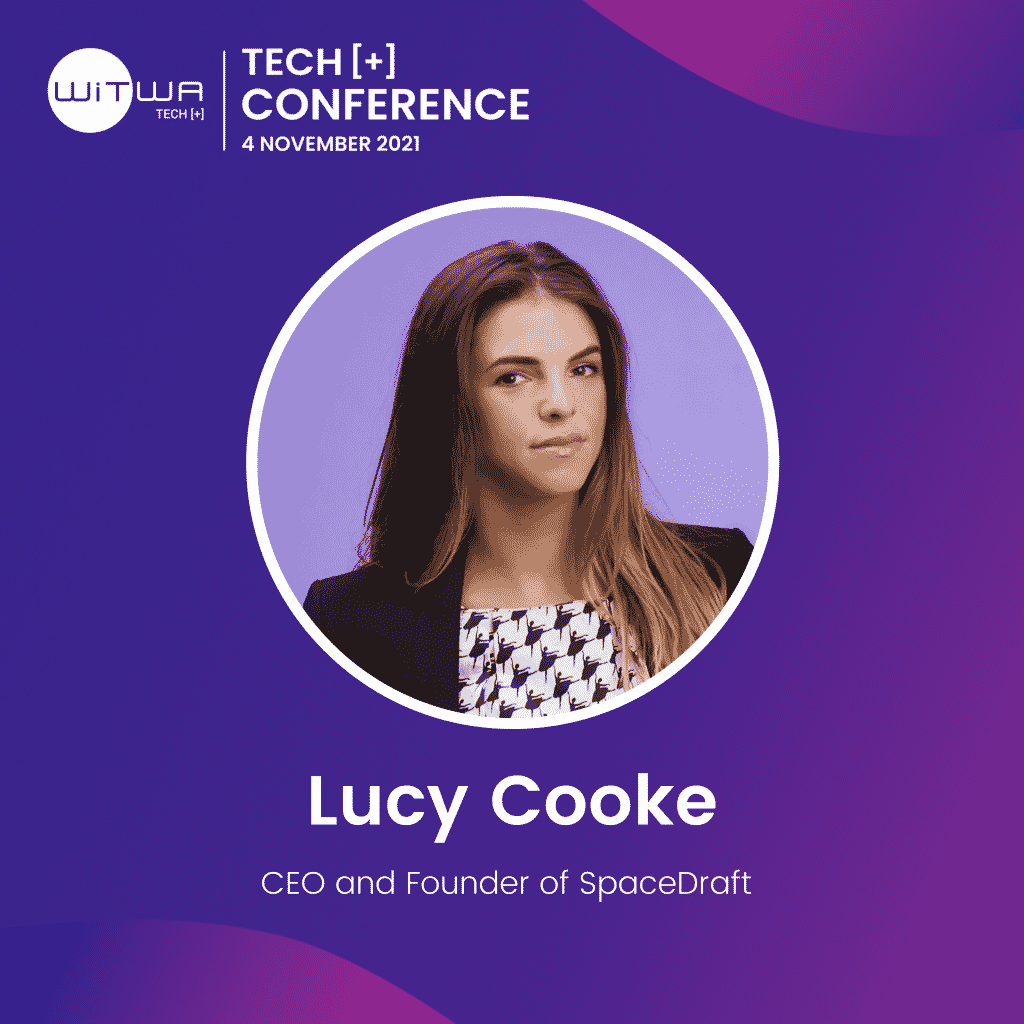 CEO and Founder
Spacedraft
Lucy Cooke is a Behavioral Scientist and the Founder/CEO of a technology company called SpaceDraft. SpaceDraft is a simple online planning tool designed to help teachers and students map out any imagination in a fun and secure way. Lucy worked on film sets in Hollywood for ten years before deciding that the world needed more creative ways to communicate virtually. 
SpaceDraft won startup of the year in 2020 and helps anyone (without any technical skill) map and design ideas for any sound and action in any virtual or physical space. With SpaceDraft, building video games for your own reality has never been so engaging.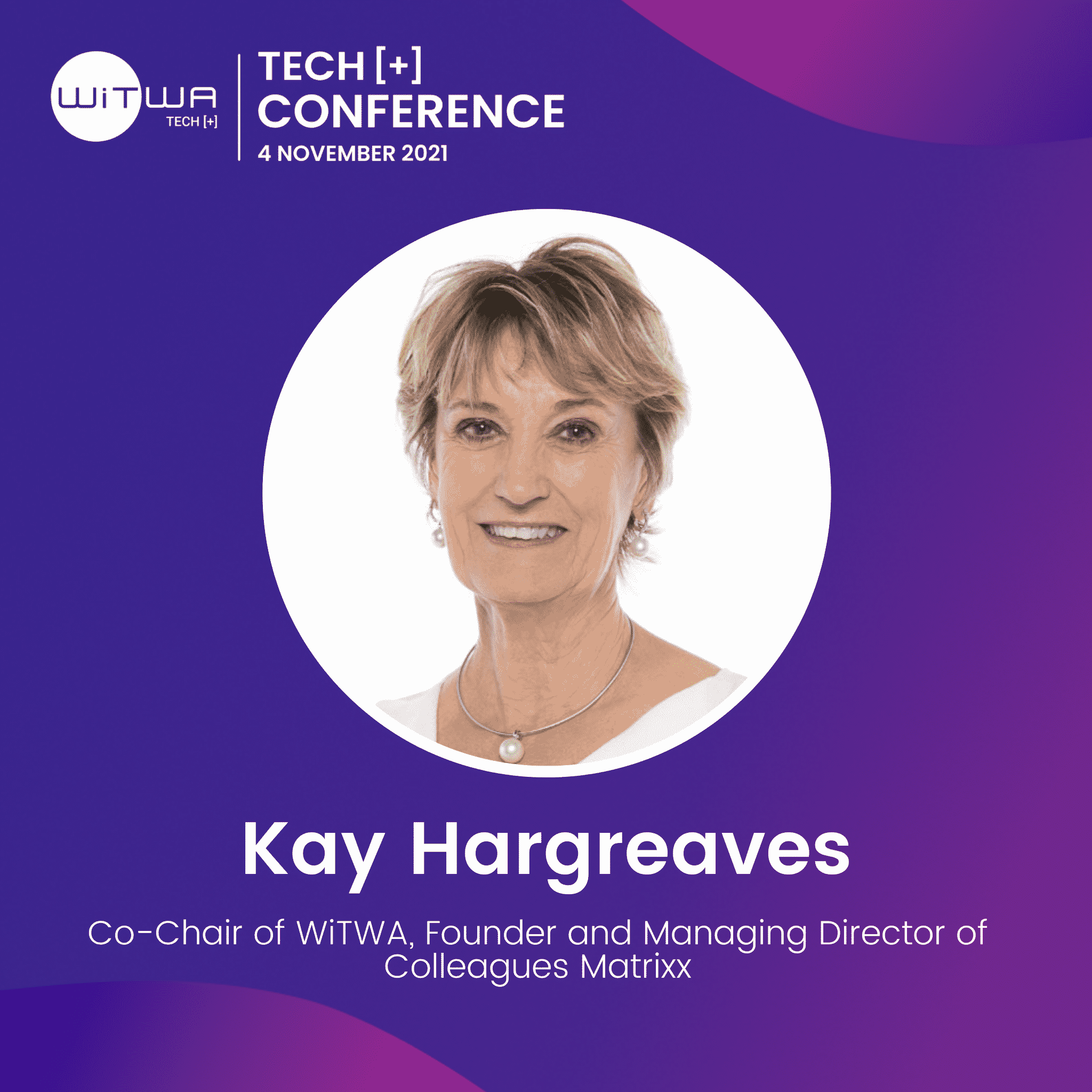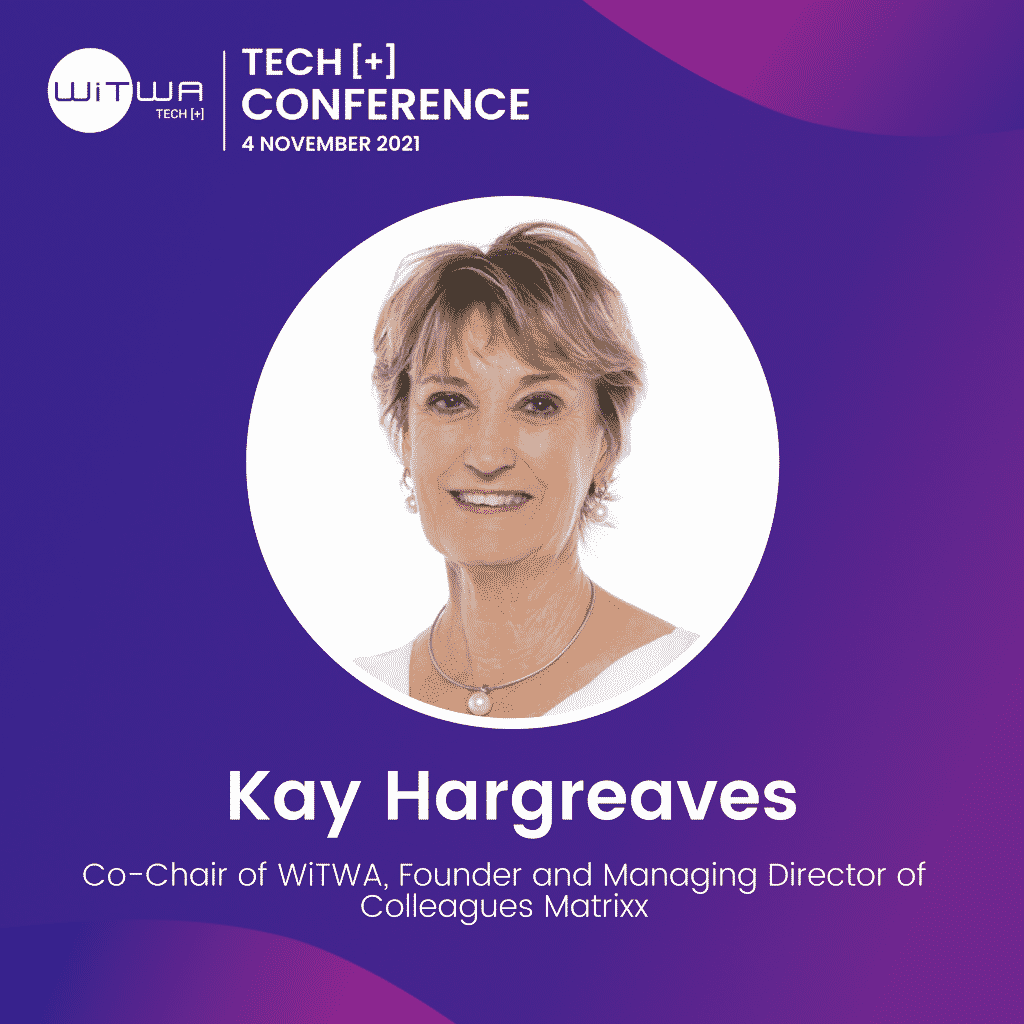 Co-Chair of WiTWA, Founder & Managing Director of Colleagues Matrixx
Kay was introduced to technology at the age of twelve by a very forward thinking Head Teacher who insisted that all her students were introduced to computer programming. Since then, technology has always been a part of her working life. Starting as a Marketing Executive for a travel company, she discovered that her passion lay in harnessing the benefits of new technologies and became an evangelist for its use in the publishing sector. As Head of Publishing for the largest holiday company in the world, Kay was responsible for changing the way holiday brochures were produced by using software and Apple computers.
In 2003, Kay moved to Perth where she changed career direction and became an owner of a printing company. It didn't take long before she was introducing technology to the company and an IT division was created.
Today, she is the owner and Managing Director of Colleagues Matrixx: an IT company specialising in writing software that transforms the way businesses collect and manage data to improve their business processes.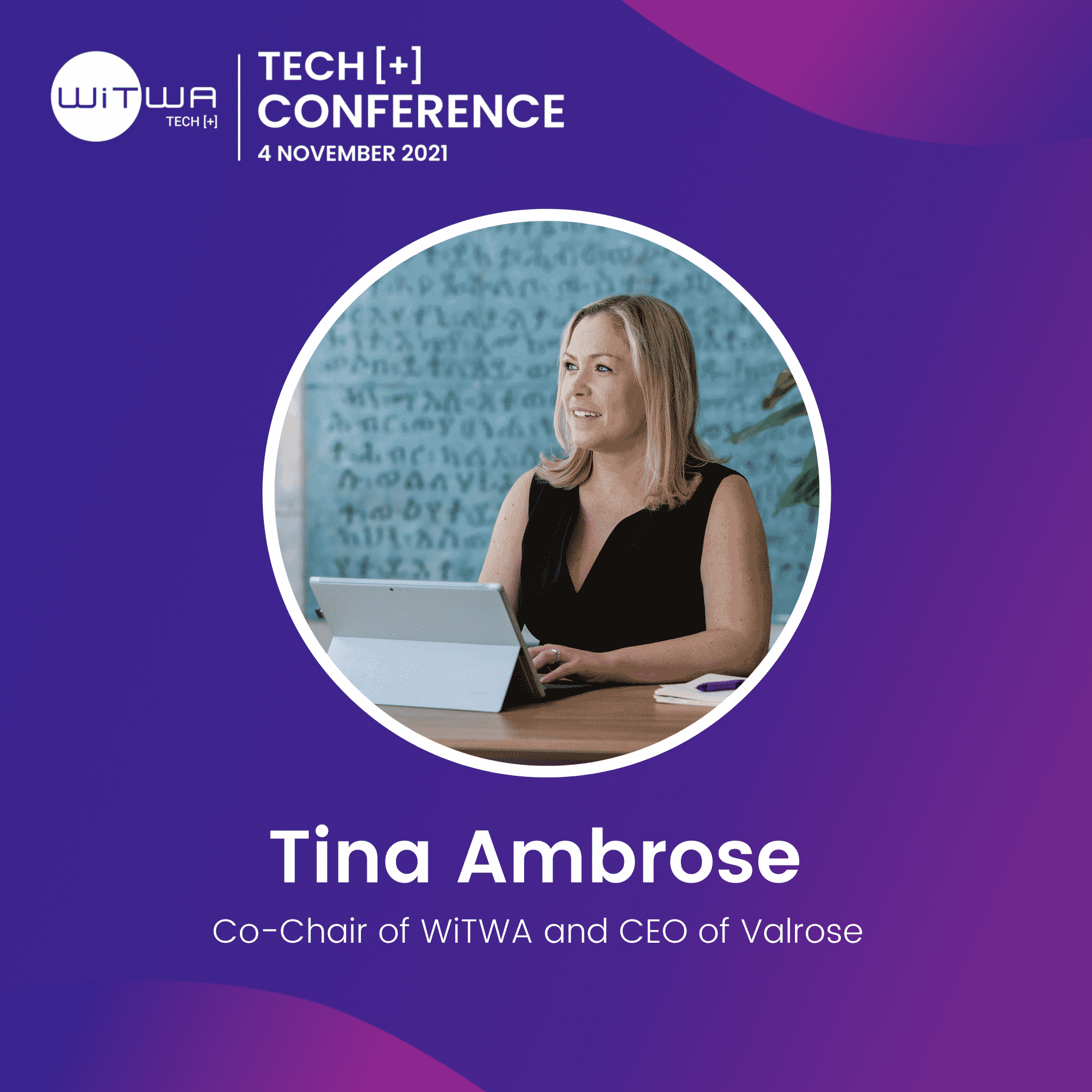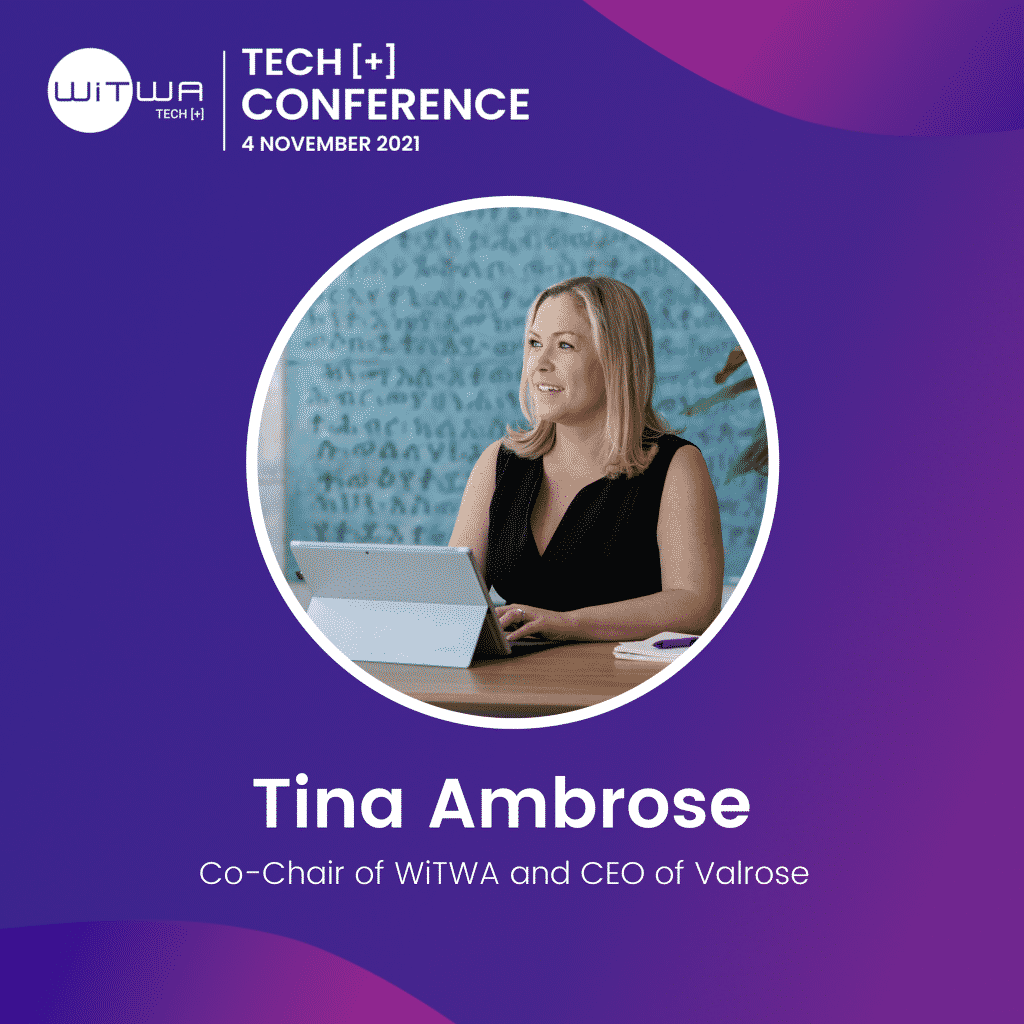 Co-Chair of WiTWA, Founder & CEO of Valrose
Tina is CEO of Valrose, a Technology Recruitment company founded to improve the perception of recruiters globally. With an overall customer satisfaction rate of 5/5 and an employee engagement rate of 10/10, Valrose has quickly become recognised as the go-to recruitment company for technology candidates and companies looking to build high-performing teams across WA. 
With over 15 years of global technology recruitment experience, Tina is considered a successful moderniser in her field. She is called upon regularly to share her insights on attracting top technology talent, successful career advancement, incorporating diverse hiring practices and building high-performing, inclusive cultures. 
Tina is also Co-Chair of WiTWA, leading a team of 40 volunteers to deliver five initiatives for their 5,000+ WA members. These include – WiTWA's Annual Tech [+] Conference and Awards, WiTWA Hub, Diversity, Equity and Inclusion  Corporate Membership, Community Events and our JTSI funded Techtrails program – inspiring secondary school students into STEM careers and educating them on jobs of the future.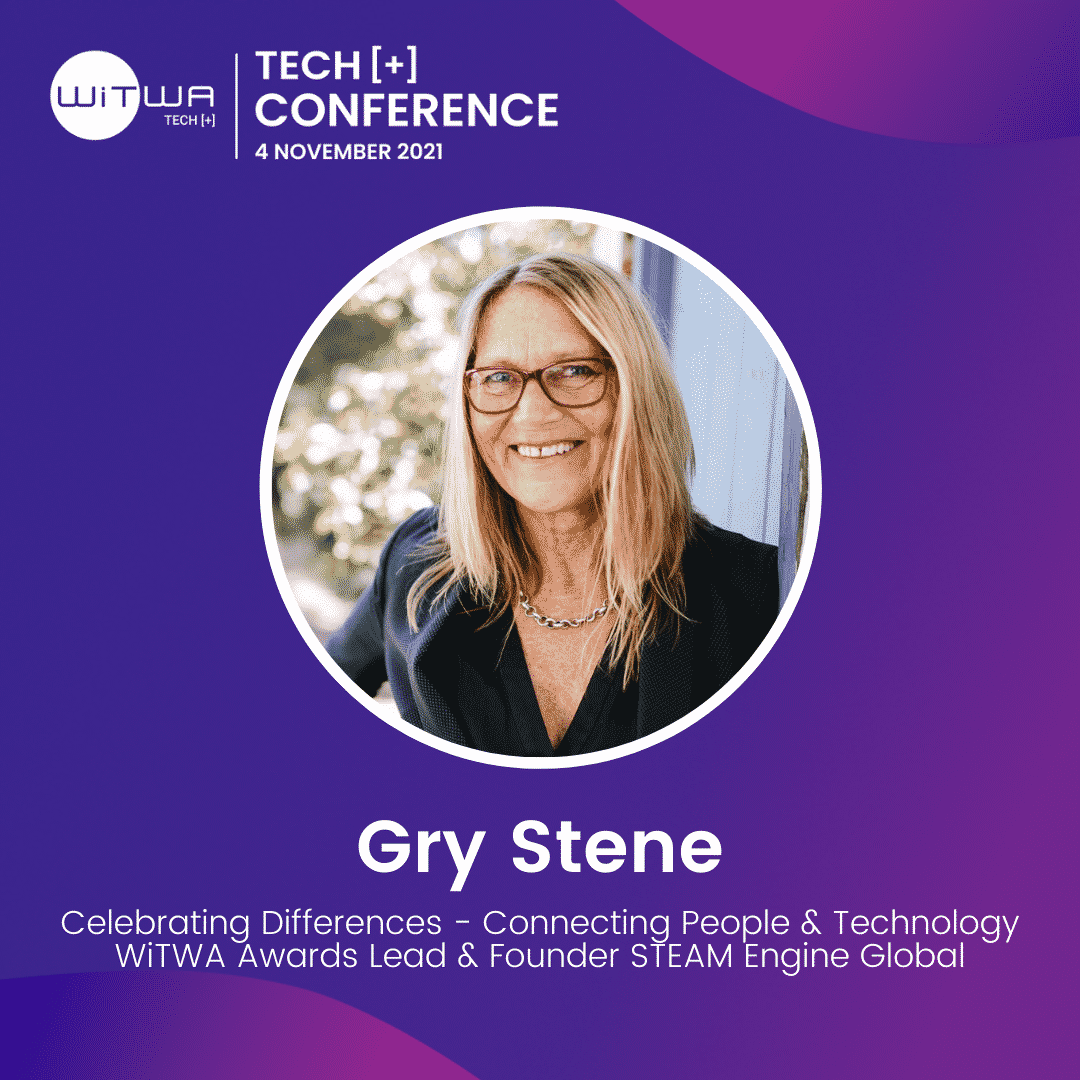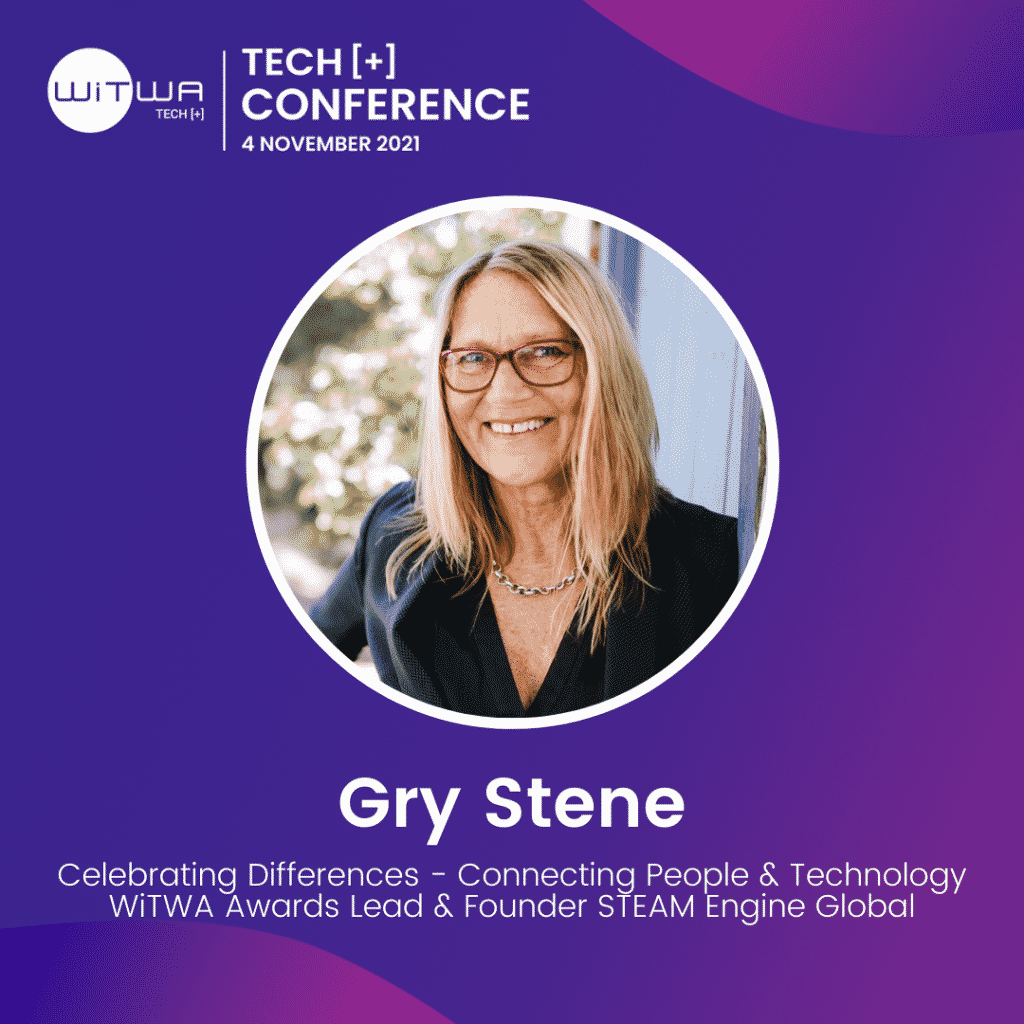 Awards Lead for WiTWA, Founder & Chief Orchestrator of STEAM Engine Global
Gry firmly believes that diversity must be at the core of everything we do as it makes business sense and creates better solutions. Having worked in the software industry for over 30 years, starting out as a programmer in the 80s, Gry has seen the industry go from 35-40% women in key roles down to a total of 20%.
Acutely aware of her privilege as a white woman growing up in egalitarian Norway, Gry has only recently realised that coming from a CALD background and having lived or worked on most continents has its challenges.
She believes a holistic approach is required and set up STEAM Engine Global to bridge the gap and inspire people who are underrepresented in tech to discover their superpower.
Celebrating Differences is at the essence of everything Gry does.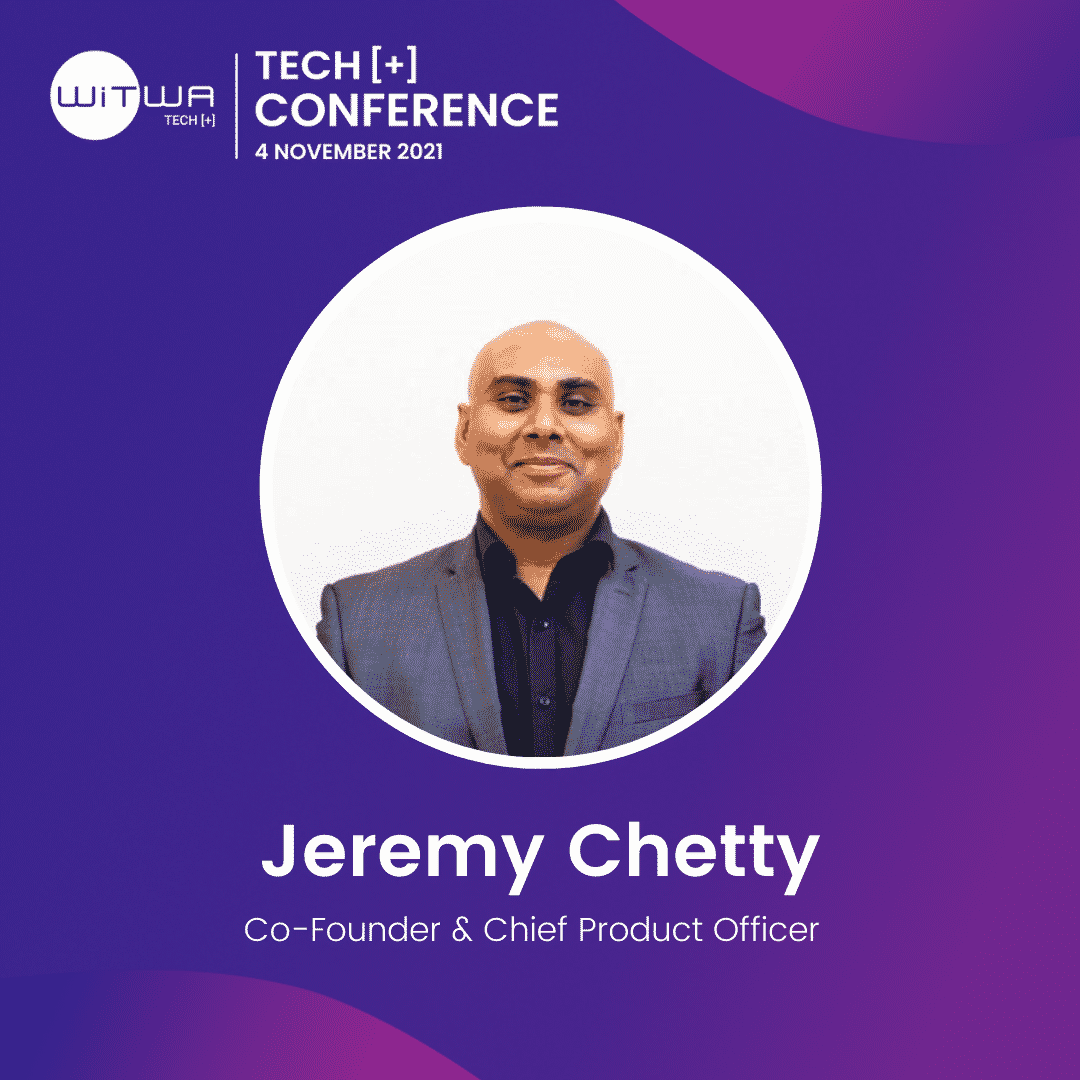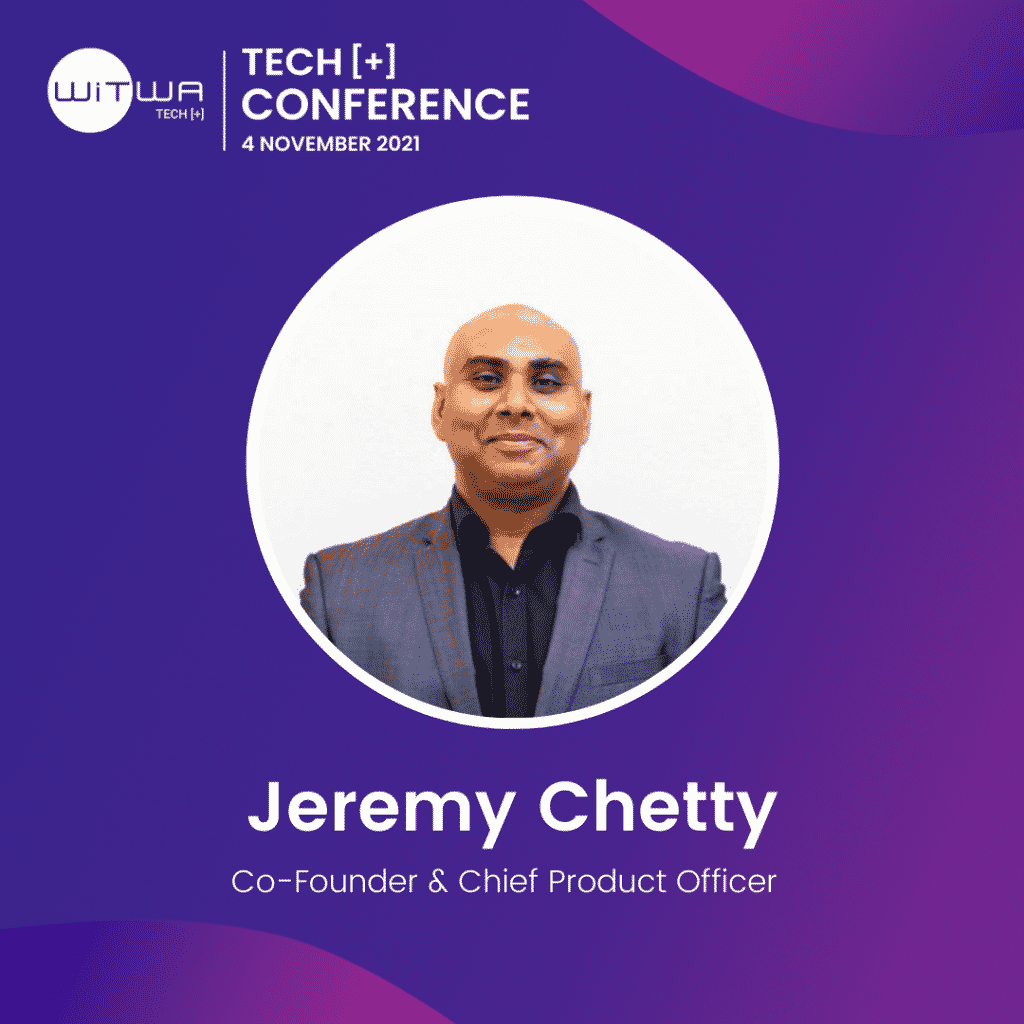 Co-Founder & Chief Product Officer
Jeremy Chetty is the Co-Founder of Student Edge – Australia's largest student membership community. The student turned entrepreneur, conceived the idea with his friends while they were at Murdoch University ten years ago.
Today it has over 1.2 million members and now growing internationally in the USA, UK, India & South East Asia. He currently serves as the Chief Product Officer and is an Executive Director on the board. He is also active in the community serving as the WA Youth Ambassador for the Royal Commonwealth Society, Entrepreneur in Residence at Murdoch University, Facilitator for the National Indigenous Business Summer School, Advisory Committee member at CQ University & Council member at Murdoch Business School.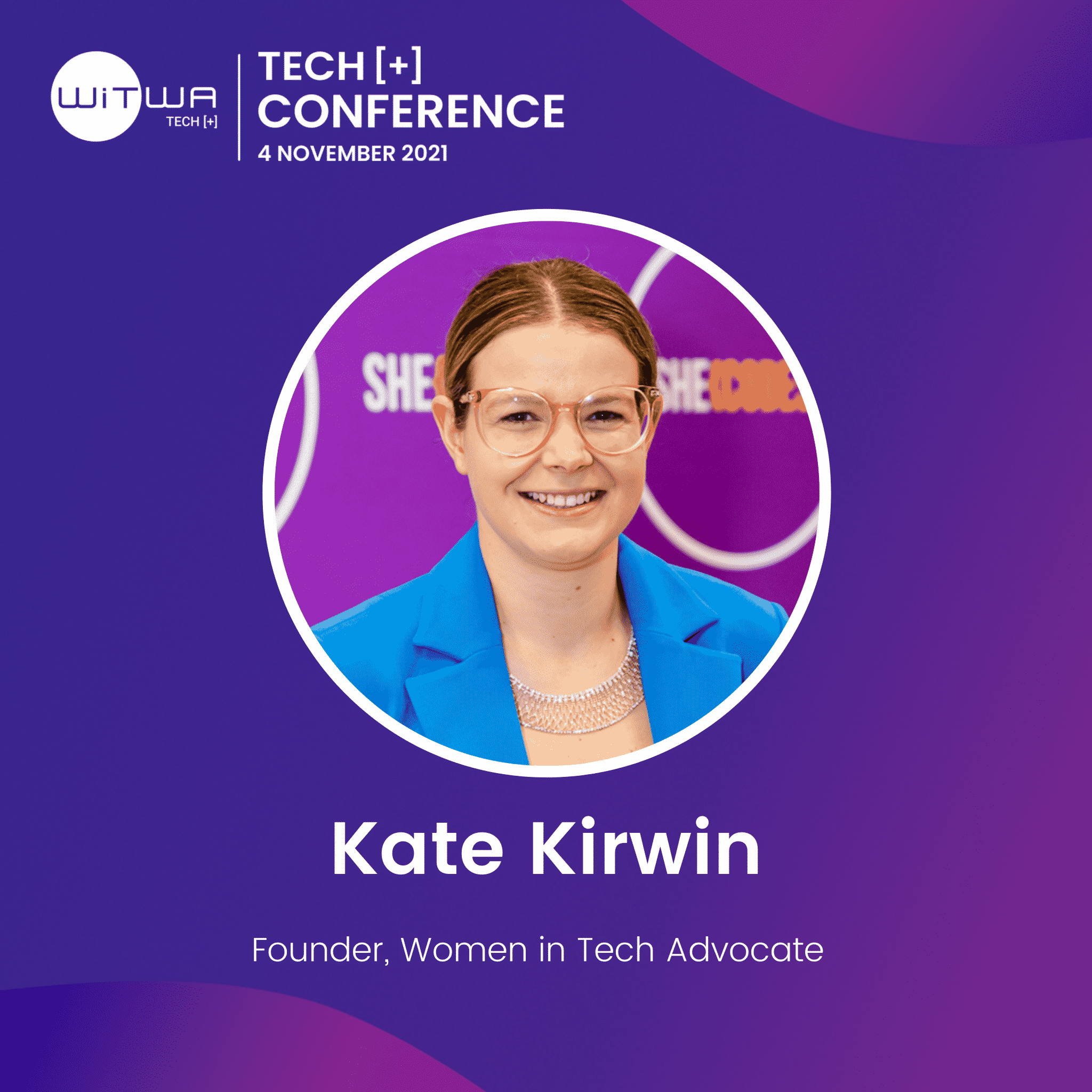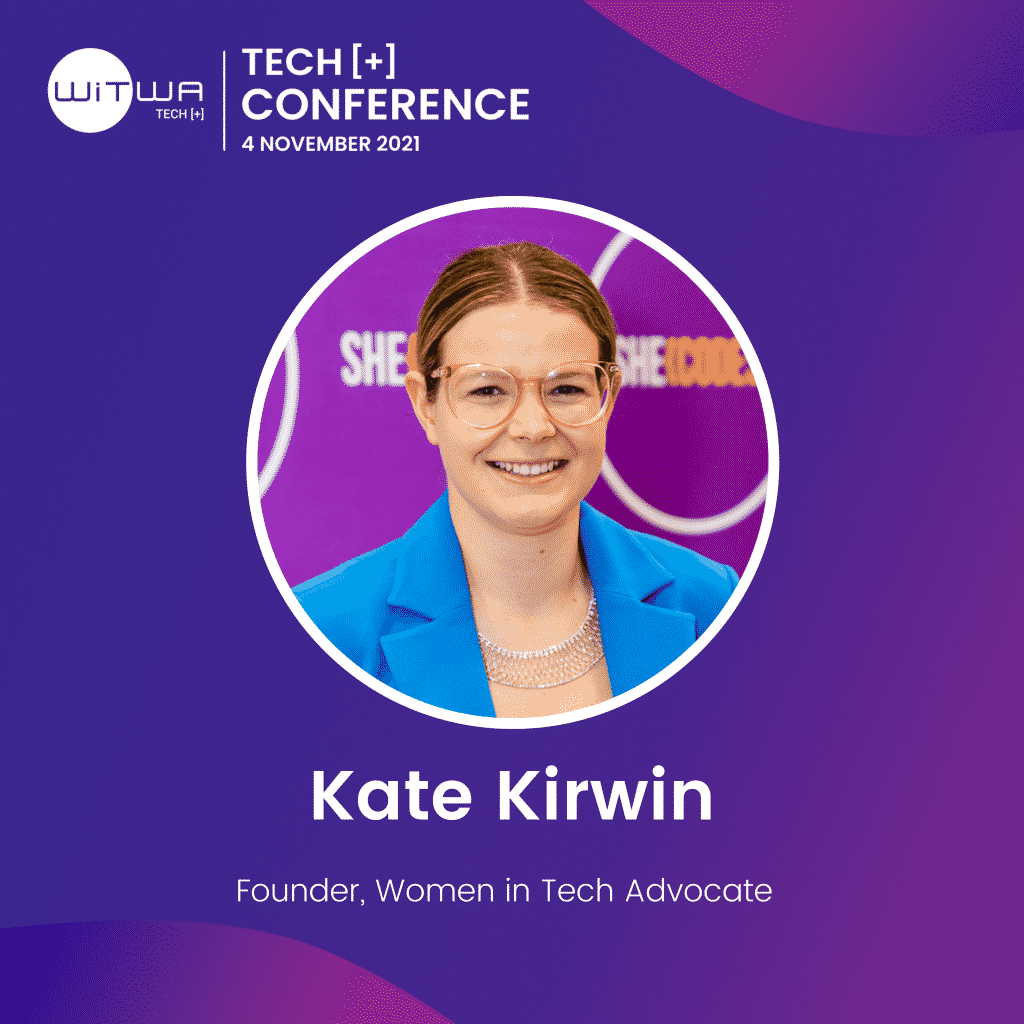 Founder, Women in Tech Advocate
Kate is a passionate advocate for women in STEM and the innovation ecosystem. Founder of She Codes Australia, she has led the steep growth of the project since 2015. Thanks to her work, more than 4000 women have learnt to code through free programs. She has hustled to source more than $1.3m from government and industry to support women in STEM. 
With a regional upbringing, she strongly believes in empowering women from the world's remotest regions, bringing programs to small mining hubs Port Hedland and Karratha in Western Australia's Pilbara region, and across the nation. Kate has also contributed to the growth of coworking space Spacecubed, and since 2014 has played a pivotal role in building community and coordinating other programs. 
Kate was recently awarded a Business News 40under40 award, the West Australian Rising Star award and was a runner up for the 2019 and 2020 Seven News Young Achiever Awards.
Thank you to all our Tech [+] Sponsors!
This year we are bringing to you an exceptionally talented team of inspiring, motivating, and enthusiastic speakers who will take you on a journey and leave you in awe and wanting more. Our conference themes for 2021 are all around 'Shaping our Tech Future'.
If you can see her, you can be her